Today marks one year since Star Wars: Galaxy's Edge opened at Disney's Hollywood Studios. Set on the planet of Batuu, Galaxy's Edge is the result of years of Imagineering and decades of fandom. While the land is far from perfect, it represents everything that Imagineering and The Walt Disney Company presumably wanted – a headliner attraction and plenty of themed environments for guests to shop, eat, and enjoy. On the one year anniversary of the land, we wanted to check in and see what has changed, what has worked for the land, and where Disney has room for improvement.
Opening Day – A Peak of Excitement
While Star Wars: Galaxy's Edge, as a land, first opened at Disneyland, there was way more excitement around the Walt Disney World opening partially due to its position as the tourists' resort, and partially due to the fact that the reservation system to enter the land that Disneyland had wasn't carried over to Walt Disney World. Instead, there was a capacity set for the land that required guests to join a minimal wait virtual queue. Of course, the excitement of opening day ended up normalizing in the days to follow and the virtual queue to enter the land wasn't really needed in the days or weeks (or months) to follow. That said, Disney opened up their gates early in the morning and guests flooded Hollywood Blvd and Grand Avenue for a chance to be amongst the first to enjoy the new Star Wars-themed land at Disney World.
Extra, Extra Read All About It!
Even though we saw ghost town images from Disneyland during the initial opened of Star Wars: Galaxy's Edge there, Disney World was so worried about massive crowds upon the opening of Galaxy's Edge in Florida that they introduced something called "Extra, Extra Magic Hours".
The idea was that so many hotel guests would want to visit Batuu that just a single Extra Magic Hour wouldn't be enough, so they opened up Disney's Hollywood Studios, Disney's Animal Kingdom, and Magic Kingdom two hours before the park was scheduled to open and exclusively all hotel guests into the parks early.
What really transpired was what many assumed at the time would be the lowest crowds we'd ever see at Disney World. Of course, the unpredictable happened in early 2020, but more on that in a bit. The fall came and went and while massive crowds never really materialized, Star Wars: Galaxy's Edge still saw modest success considering that the headline attraction wasn't set to debut until December.
The Resistance Arrives
December 5, 2019 will be a day long remembered. Star Wars: Rise of the Resistance opened first at Disney's Hollywood Studios, and the park hasn't been the same since. Massive crowds once again descended on a theme park that received a park-wide facelift for this very moment. What was a multi-year transformation that traded a backlot tour for Andy's Backyard and a car stunt show for once of the largest cultural phenomenon's of our time had culminated in a 30-minute experience where guests attempted to escape from the clutches of The First Order.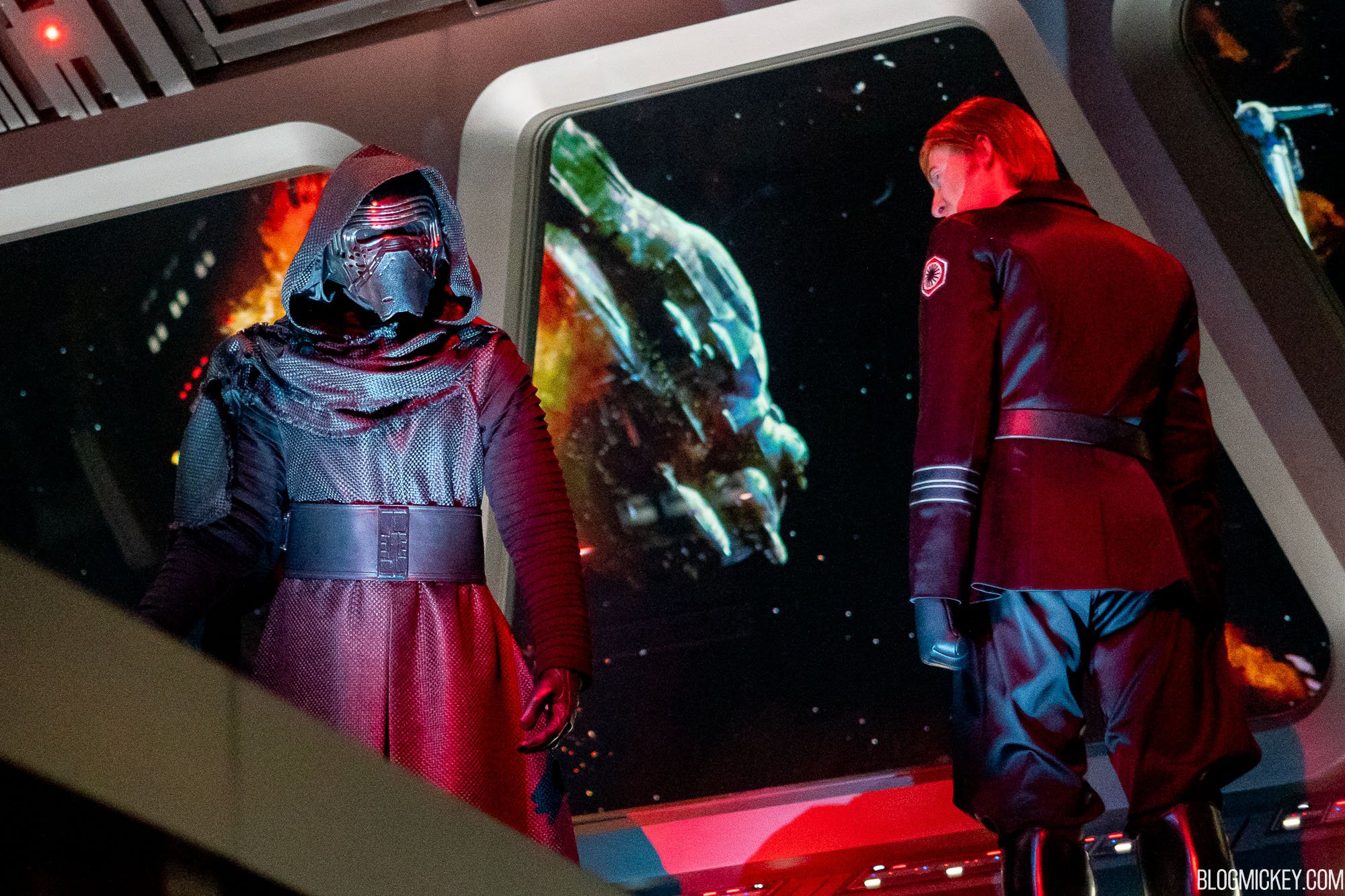 With the introduction of Rise of the Resistance came the introduction of an attraction-specific virtual queue. Gone were the days of competing for a Be Our Guest reservation 180-days before you even set foot in Magic Kingdom and in were the early mornings of setting an alarm at 4:30am to get a chance to ride Disney World's hottest ride.
For the first time, guests couldn't simply walk to the front of an attraction and stand in line. Instead, they would be required to navigate the My Disney Experience app to try and secure something called a Boarding Group, which was essentially a place in a virtual queue for them to come back and ride later in the day. The crowd trends evolved over time as guests learned how difficult it was to secure a boarding group. Gone was the excitement of visiting a Disney World theme park, replaced instead by fear and anticipation of the competitive app refreshing required to experience an attraction that many would consider the highlight of their vacation.
Of course, in the grand scheme of things, Rise of the Resistance accomplished exactly what it had set out to do – change the game. Disney's Hollywood Studios had a new lease on life and it was thanks, in large part, to the excitement surrounding this single attraction. Guests were arriving early in the day and staying in Hollywood Studios until park close. Crowds flocked to Disney's Hollywood Studios in early 2020 before something happened that nobody would have ever predicted when Star Wars: Galaxy's Edge opened in August 2019 – the Disney World theme parks closed their gates.
A Disturbance in the Force
The COVID-19 global pandemic was more than a speedbump, it represented an unprecedented time for The Walt Disney Company as they were forced to close their theme parks indefinitely. What started as a two-week shut down in the middle of March ended up being a more than 100-day closure that setback the tourism industry to crowd levels not seen in two decades.
When the theme parks would reopen in mid-July, there was (and continues to be) trepidation by visitors. Disney determined that living with COVID-19 was the "new normal" and opened up their theme parks without a vaccine in sight. With a new theme park reservation system in place, Disney could control the amount of guests that are allowed into a theme park on any given day. This would help with social distancing in the short term, but might stick around in the long term to help Disney plan for staffing levels and provide a better guest experience.
Overall, we continue to see remarkably low wait times and crowd levels, but Hollywood Studios remains popular thanks to Rise of the Resistance. If there is one thing remained the same, it's the stress of trying to get a boarding group for the attraction. With so much control over the guest experience due to new safety measures put in place, we asked "Why not now?" with regards to testing a standby line for Rise of the Resistance.
An Unbelievable Year
It's been a wild year for the land, but hopefully one that Disney deems successful enough to expand upon. Earlier today we published an article that examines the "expectation versus reality" of Star Wars: Galaxy's Edge where we look at the concept art and descriptions released before the land opened and compared them with the reality of the land. Disney has one of the most influential intellectual properties of the last 50+ years under their umbrella and hopefully they will continue to evolve the stories and offerings on (and off) Batuu to continue to improve what is already a solid offering.
We want to hear from you! Have you been able to visit Star Wars: Galaxy's Edge since it opened? Let us know what you thought of the attractions and offerings in the comments below or on our Facebook page.