Disney continues to slowly, but surely demolish what's left of the Innoventions West structure at EPCOT. As a reminder, we first spotted Disney removing the Innoventions West roof a few days ago, but today we found that more than half of the roof is now gone. Here's a look at the latest progress.
When comparing the above photo to our late-January file photo below, you can see the progress that Disney has made.
Here's a wider photo of the demolition, with the outer (right) section of the structure still containing a roof.
Here's a wider view of the work taking place.
From the east side of EPCOT, we can see the former breezeway structure is being torn down.
You can see the breezeway in green in the photo below.
Continuing our look at the demolition, we head to the Imagination Pavilion to get a look at the work from the opposite side of the first photo in this post.
When this area is completed, it will be home to the new Moana-inspired experience Journey of Water.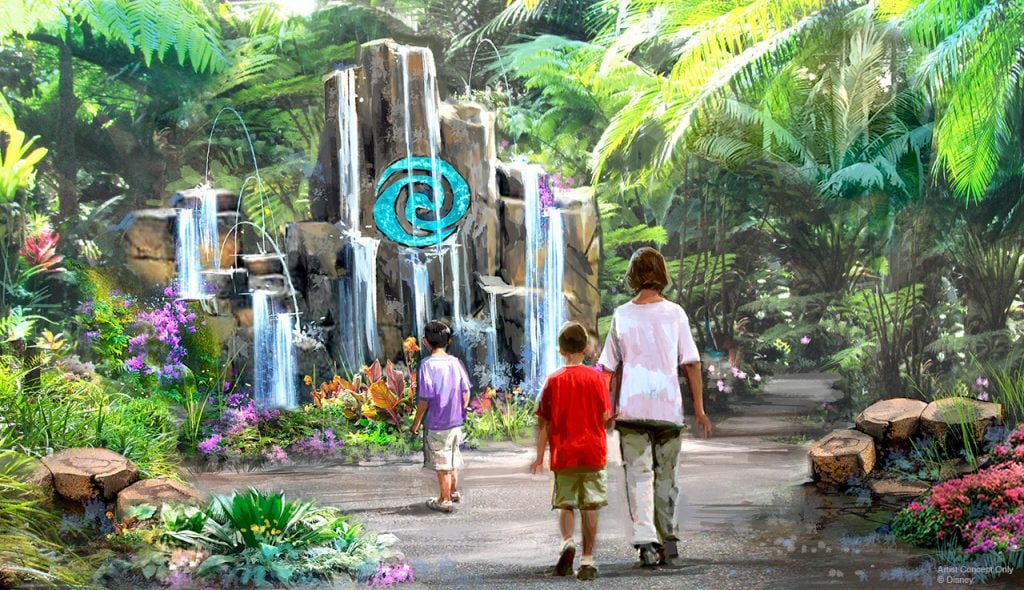 As always, keep checking back with us here at BlogMickey.com as we continue to bring you the latest news and photos from around the Disney Parks!