We don't usually steer too far out of the Disney Parks lane that we've created here at BlogMickey.com, but something epic was announced recently. Comcast CEO Brian Roberts announced that Universal would be resuming construction on Universal Orlando's third theme park, Epic Universe, "immediately". Construction of Universal's third theme park was paused back in July 2020, but 8 months later Universal has decided to restart the project.
The restart of the construction of a new theme park is a significant announcement in an environment that is still suppressed by a combination of factors related to the ongoing COVID-19 global pandemic. While vaccine news seems to be trending in the right direction to the at-home observer, the announcement of a resumption of construction of a brand new theme park by a major international brand is a big bet on the future of theme parks.
Meanwhile, Disney balked when it comes to their approach to their theme park business and future projects. Originally announced to open in Summer 2020, Remy's Ratatouille Adventure will now sit empty until October 1, 2021 as Disney seemingly slow plays the opening of the cloned Disneyland Paris attraction.
Other projects such as the Mary Poppins attraction have seemingly faded away into history, a much-needed refurbishment of Spaceship Earth has been postponed, Rivers of Light has been cancelled and put nights at Animal Kingdom in jeopardy, and other headline attractions like TRON Lightcycle Run and Guardians of the Galaxy: Cosmic Rewind will no longer headline the start of the Walt Disney World 50th Anniversary celebrations.
Speaking just one day after the announcement that Remy's Ratatouille Adventure would open on October 1st, Comcast CFO Mike Cavanagh characterized their park's division as being on "offensive footing" thanks to continued construction through the pandemic on the Velocicoaster roller coaster, and the recent restart of Epic Universe construction.
Tom Williams, the Universal Parks & Resorts chief, said that the announcement to restart construction shows that Universal is confident in the future of the industry:
We are excited to begin work on Epic Universe again and for what this moment means for our industry, our community, our business and our team members. Our confidence in our collective future is as strong as ever.
The move comes at a time when Disney is showing a hand that is a little bearish when it comes to the future of their own theme parks. Disney CEO Bob Chapek guided the company through the COVID-19 pandemic by cutting 28,000 Cast Members from the Disney Parks workforce, drawing massive amounts of debt to allow the company to weather the pandemic, delaying or cancelling capital expenditure projects in the theme parks, and making Disney+ the future of the company. While there is no doubt that Disney+ has been a wild success, making it the focus of the future of the company at a time where Disney is cutting back on theme park projects is concerning for Disney Parks fans.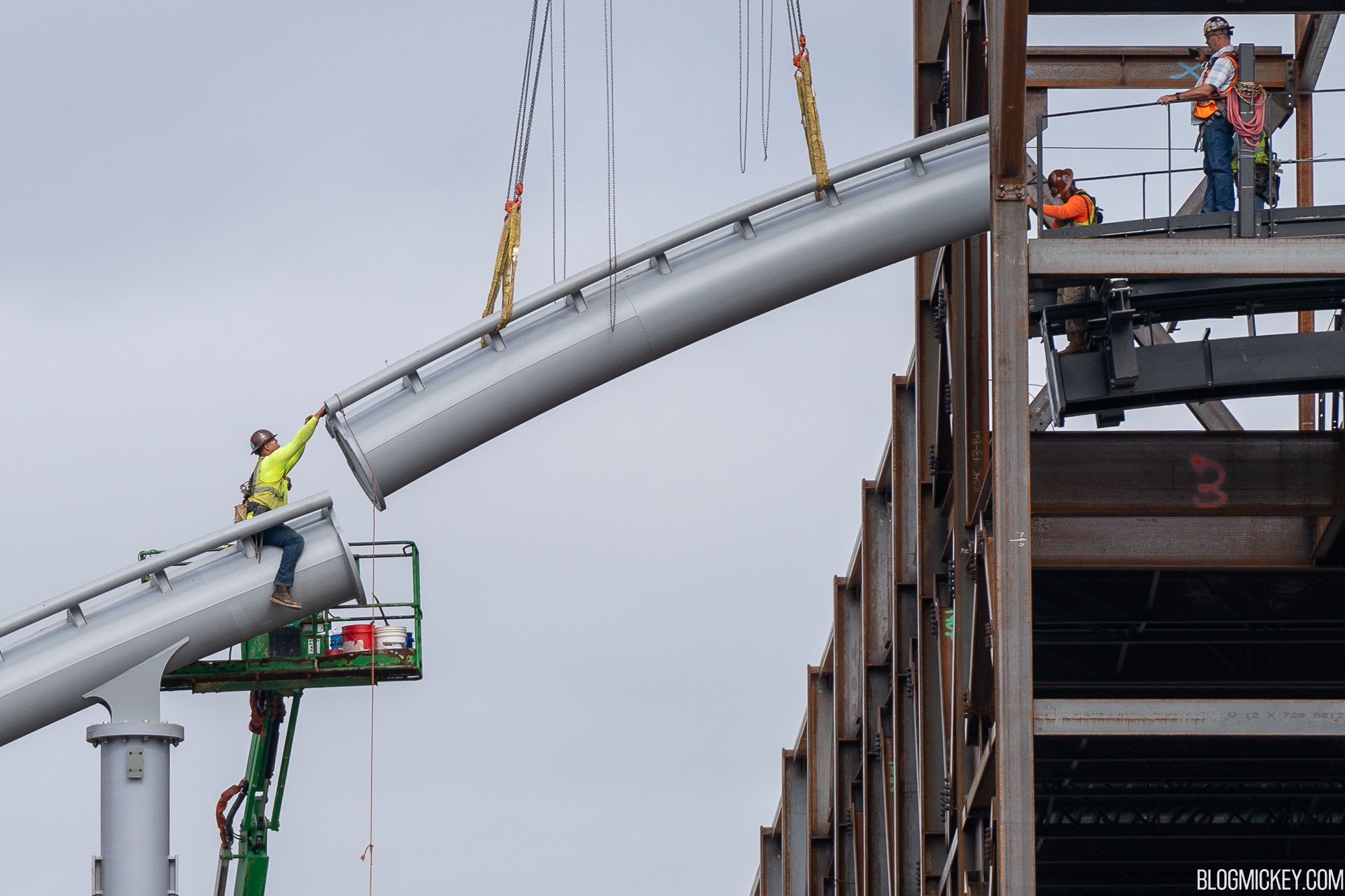 In guidance issued to investors in a November 2020 earnings call, Disney said that there would be a reduction in theme park project spending – back to a 2014 spending level…or lower.
Now, this isn't to say that Disney doesn't have their hands full with construction already. Let's be clear – Disney announced a slew of new parks projects over the past five years in what was a bullish take on the future of all of their theme parks worldwide. A massive reimagining of EPCOT, a refreshed Tomorrowland in Magic Kingdom, a new transportation system, a longer day at Disney's Animal Kingdom, and the completion of a multi-year overhaul of Disney's Hollywood Studios is nothing to scoff at.
That said, Disney is facing increasing competition with Universal Orlando for the tourist dollar. Universal Orlando opened their Volcano Bay water park with little more than a sideways glance from Disney, but the announcement of a third theme park coupled with the sustained success of the Harry Potter IP means that tourists would soon need to make a decision on how they would want to split their Orlando vacation – or if they'd even be able to split it at all.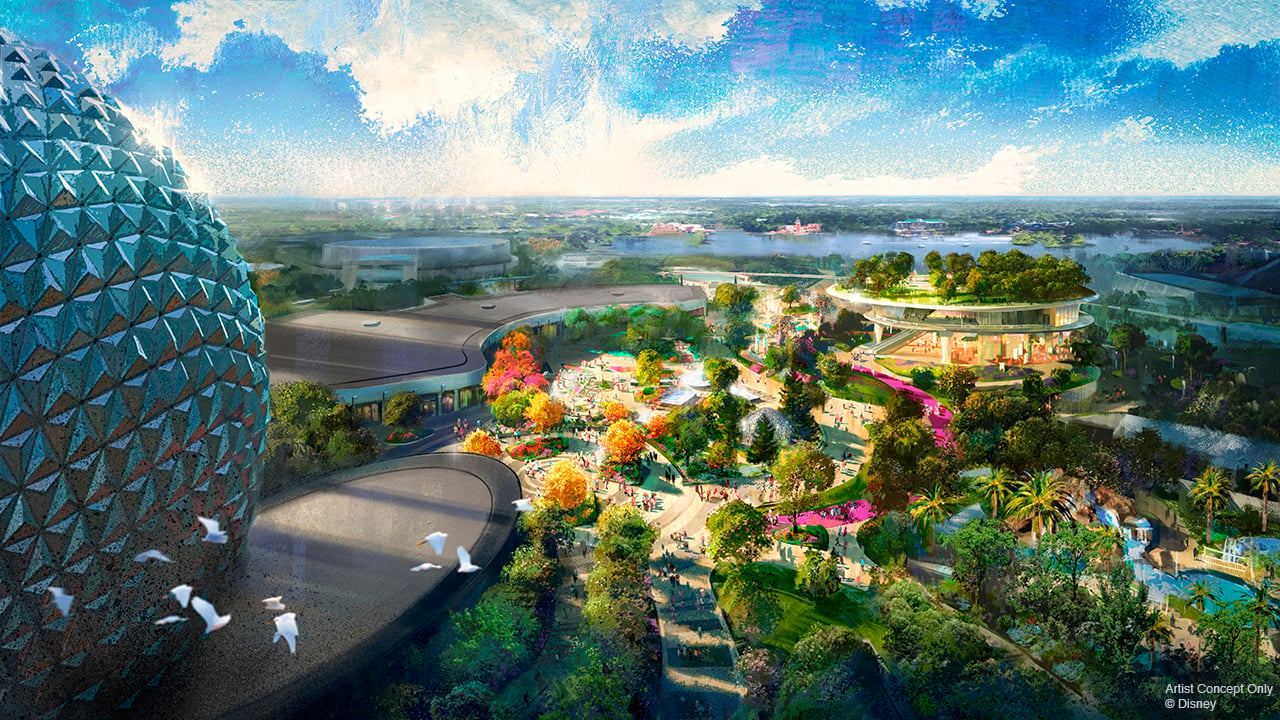 In the same environment that Universal Orlando announced the resumption of construction on Epic Universe, Disney is cutting back on amenities that are meant to keep a tourist within the Disney bubble – most notably Magical Express, which is slated to be discontinued in 2022. While the idea of Magical Express was wrapped in a pixie-dusted promise of convenience, taking away the need for a rental car has kept countless guests within the Disney bubble over the decades.
Now, as noise starts to get louder from the construction site 10 minutes down Interstate 4, it will be interesting to see if Disney's balk on the future of their theme parks business will put them behind the 8-ball for the tourist dollar in 2024 and beyond, or if they'll realize that pent up demand also demands a reason to visit beyond projections on Cinderella Castle.