A quick lap around the EPCOT monorail yesterday before it unexpectedly shut down gave us a good view of the ongoing work in the Guardians of the Galaxy: Cosmic Rewind plaza. As you can see in the photos below, crews are working on completing some of the hardscape low wall that will encompass the Xandarian ship as seen in the concept art below.
Here's a look at the low wall that crews are working on.
Taking a look over at the exit to the attraction, we can see some more hardscape work taking place, but perhaps more interesting is some themed painting taking place on a couple of the structural "ribs".
For more on Guardians of the Galaxy: Cosmic Rewind, check out our project page below!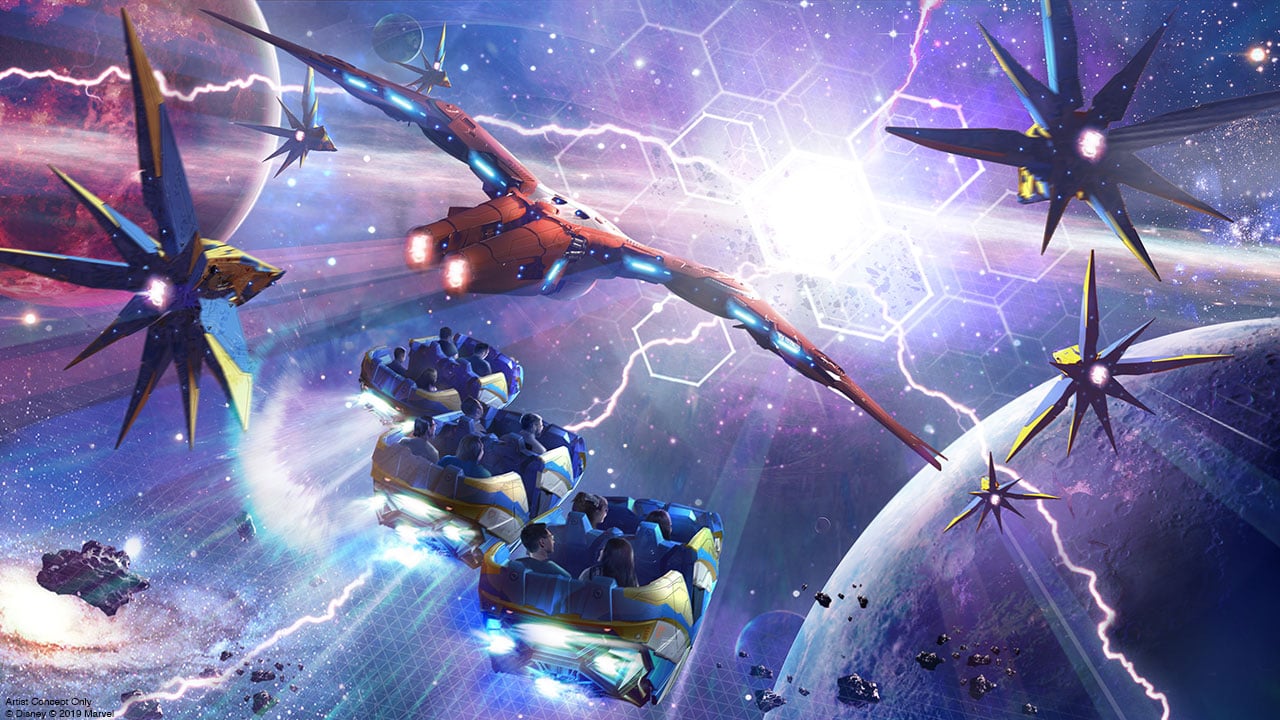 As always, keep checking back with us here at BlogMickey.com as we continue to bring you the latest news and photos from around the Disney Parks!