As Disney continues to make progress on the Creations Shop flagship store at EPCOT, they're getting ready to reopen a part of World Celebration to guests. World Celebration is one of four neighborhoods that will anchor EPCOT thematically when construction is completed in the coming years.
As you can see in the graphic below, World Celebration is in the central "spine" of the theme park. This area previously housed the Innoventions buildings and is currently the site of a massive construction pit as Disney works to reimagine nearly half of EPCOT.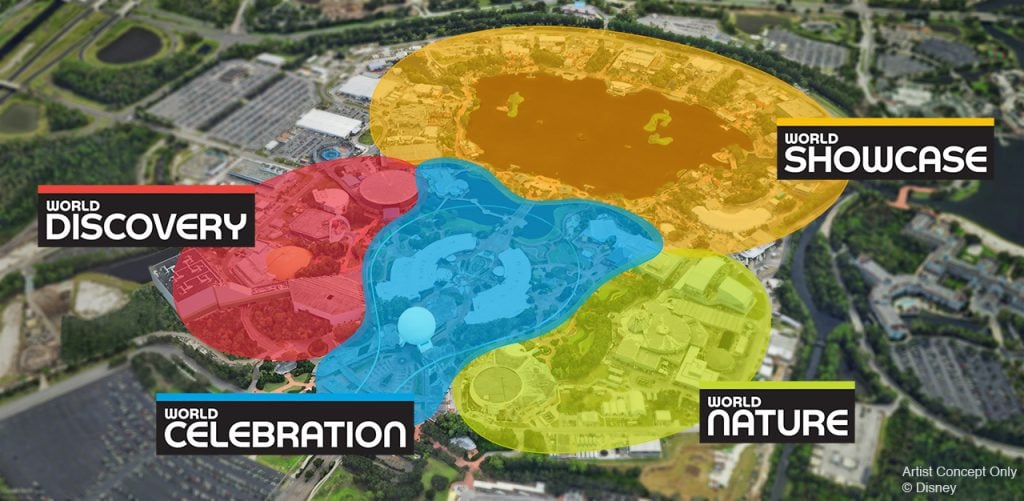 Here's a look at what the World Celebration area between Spaceship Earth of World Showcase will look like when the work is done. It will be a lush area with the Innoventions East building remaining (left) while a new Moana-themed attraction (bottom right) and Festival Center (middle right) will be newly built.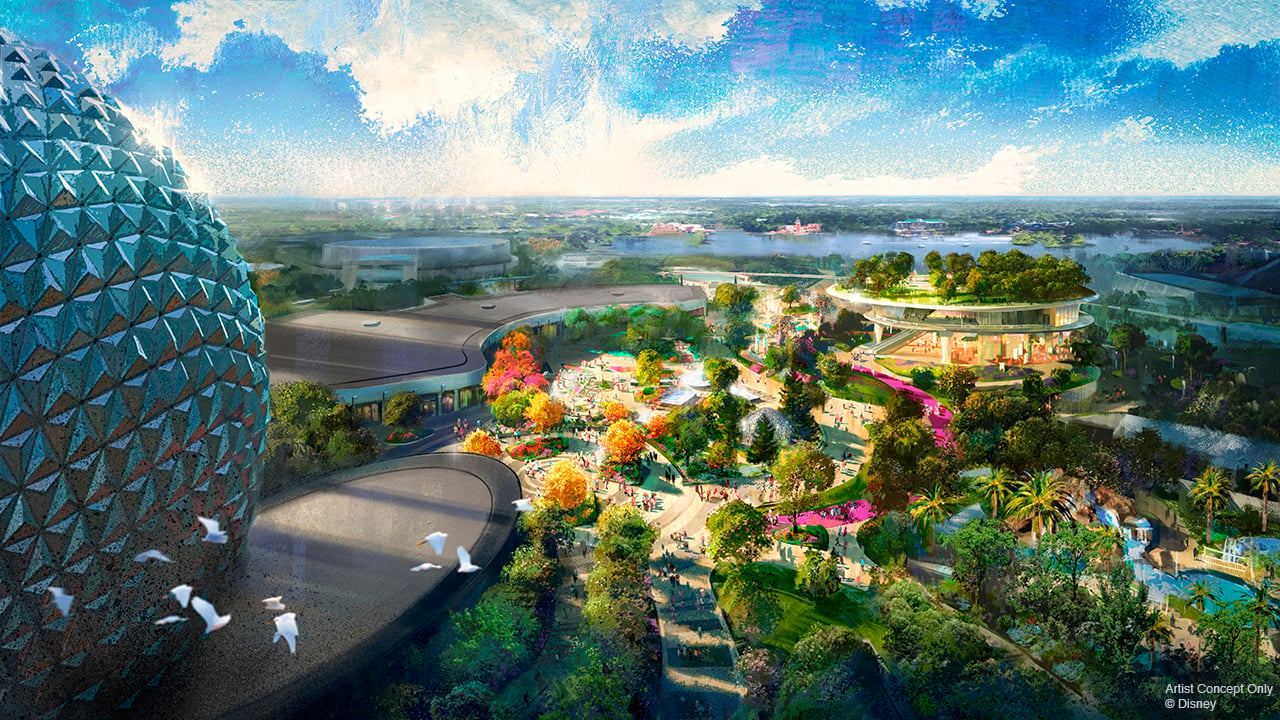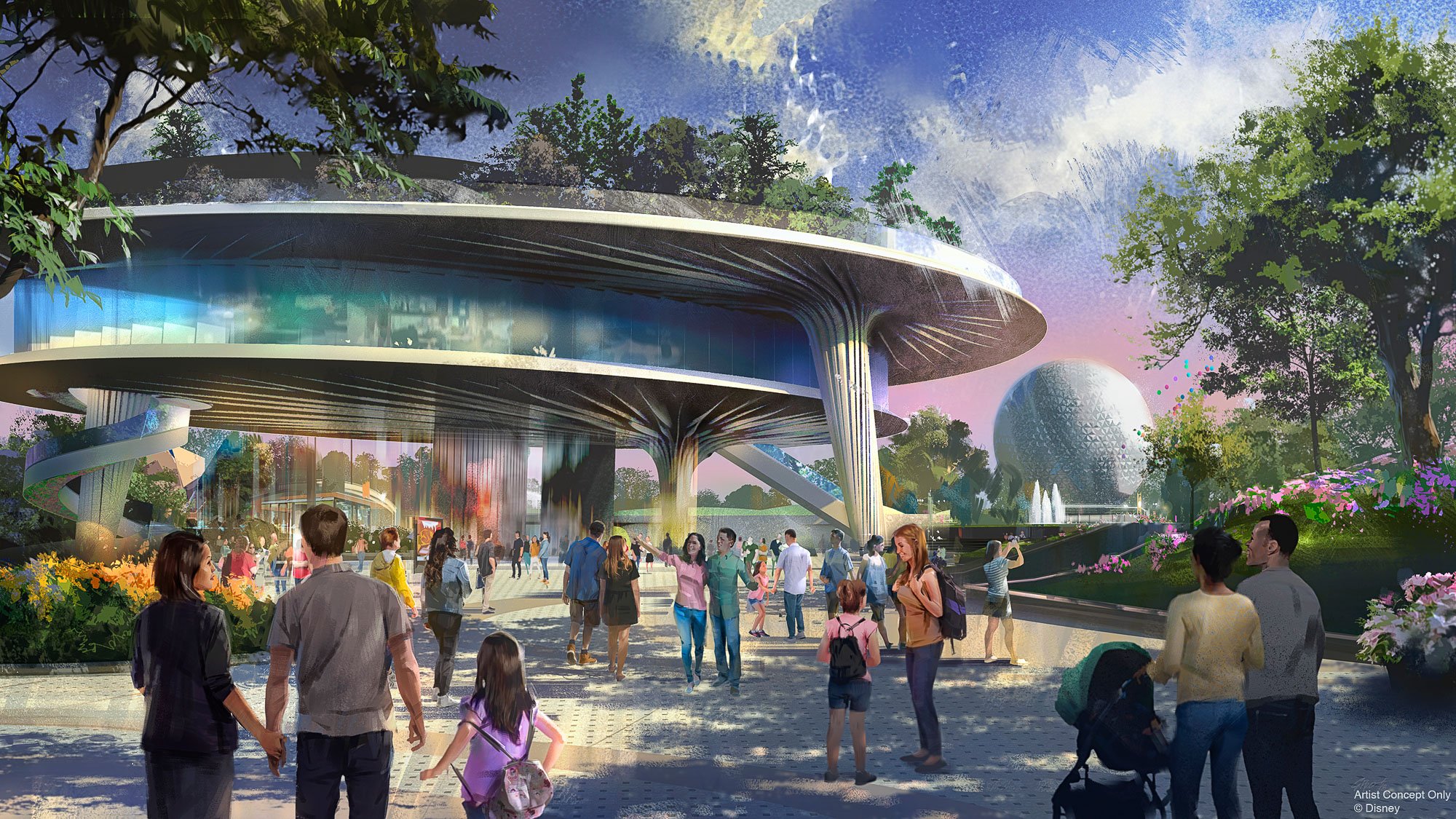 Thanks to the newly reopened EPCOT monorail line, we can see that Disney is preparing to reopen a portion of the World Celebration area with the grand opening of Creations Shop this summer. We can see that there is a secondary set of construction walls on the other side of the guest-facing construction wall already in place.
Here's an earlier peek over the wall at the area that is being prepared to open to guests.
Just out of frame to the right of the photo above is the new EPCOT popcorn stand. We expect that will open alongside the pathway that you see above.
Disney has not provided an opening date for Creations Shop or the new popcorn stand, but we'll be sure to keep an eye on the area as construction progresses.
As always, keep checking back with us here at BlogMickey.com as we continue to bring you the latest news, photos, and info from around the Disney Parks!