Following a bit of a disappointing Resort Guest Early Entry at Disney's Hollywood Studios yesterday morning, we decided to head out to Disney's Animal Kingdom this morning with hopes of redemption. The plan was to hit Flight of Passage first in Pandora – The World of Avatar and then go from there, choosing attractions based on forecasted wait times and proximity. Before we jump into our Animal Kingdom Early Entry experience, here's a look back at our Hollywood Studios experience yesterday morning.
What is Resort Guest Early Entry?
As part of The World's Most Magical Celebration, Guests staying at Disney Resort hotels and select other hotels can take advantage of a 30-minute early entry into Walt Disney World theme parks every day.
Valid admission and a Disney Park Pass for the park that you want to visit are required. You'll also be asked to validate your Resort Guest status, usually by scanning a MagicBand or using MagicMobile on a smart device.
For a full list of participating hotels, check out our earlier article: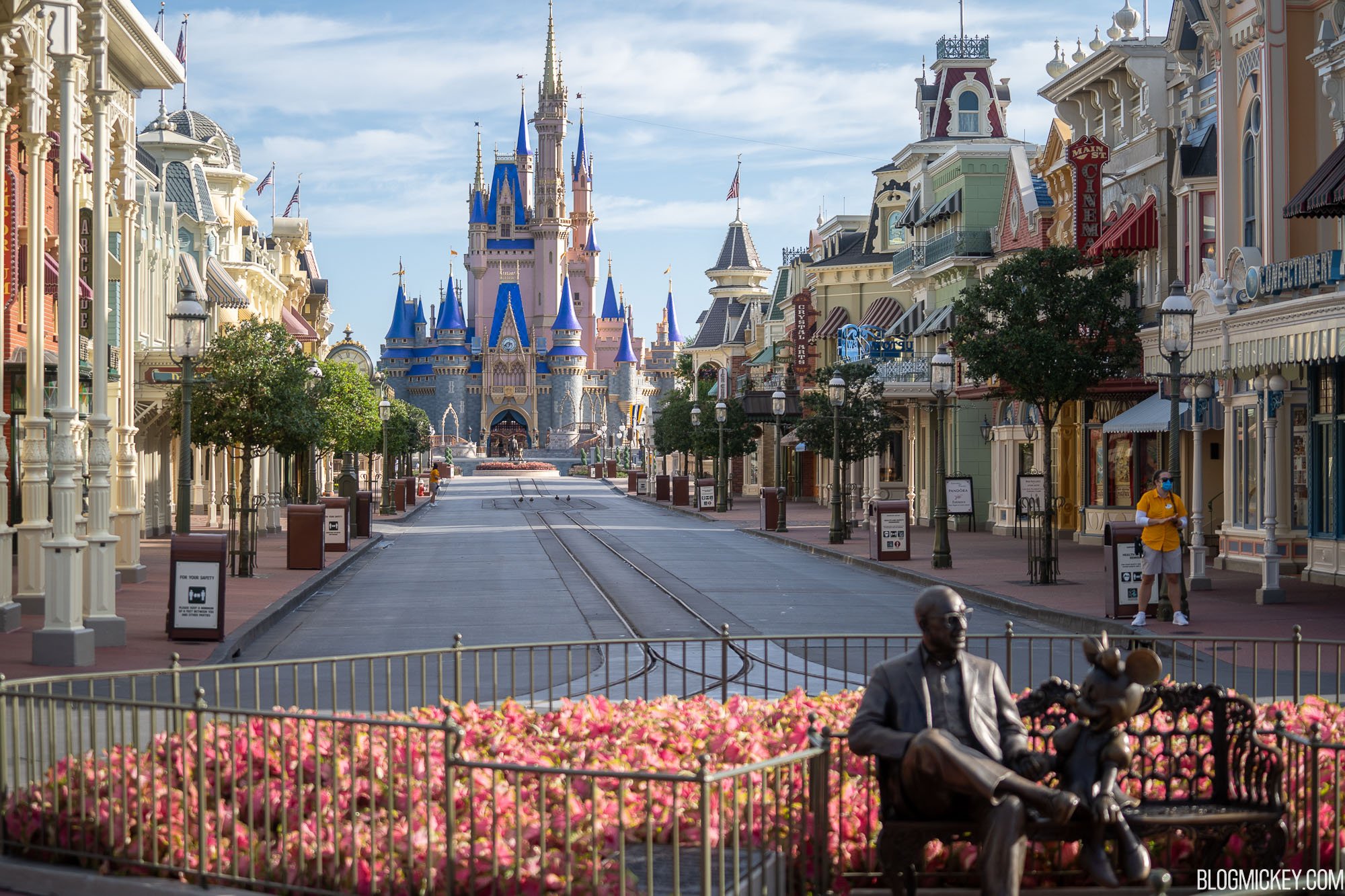 Animal Kingdom Early Entry Attractions
Here's a list of attractions that are currently offered for Resort Guest Early Entry at Disney's Animal Kingdom:
Avatar Flight of Passage
DINOSAUR
Expedition Everest – Legend of the Forbidden Mountain
It's Tough to be a Bug!
Na'vi River Journey
TriceraTop Spin
Note that Expedition Everest is currently closed for a multi-month refurbishment, so it won't be considered in our article.
Arrival Time
For our Disney's Hollywood Studios Early Entry, we noted that making sure you arrive at the right time is half (or more) of the battle. For Disney's Animal Kingdom, you can approach your morning a little more leisurely. The reason for that is that you won't find any of the attractions opening far in advance of the official start of Early Entry.
Given the popularity of Flight of Passage, we planned on heading there first, but arriving at Disney's Animal Kingdom an hour prior to the start of Early Entry. Today, Disney's Animal Kingdom officially opened at 9am, so that meant that Early Entry would officially begin at 8:30am. Thus, we found ourselves at the Animal Kingdom parking plaza shortly before 7:30am.
There were a few dozen guests at the gate when we arrived, but nothing that a quick walking pace couldn't overcome if we wanted to rush to try and be one of the first on Flight of Passage. This guide would be rather useless if we were the first guests on Flight of Passage, so we took our time a bit and walked while others ran, but we're getting ahead of ourselves.
Unlike Disney's Hollywood Studios, which was open when we arrived one hour prior to Early Entry start, Disney's Animal Kingdom does not open its gates as early. Perhaps one reason for that is a smaller staffing level and slightly adjusted operational approach to Early Entry. At Disney's Hollywood Studios, Cast Members scan your Resort media (MagicBand, MagicMobile, etc), but at Disney's Animal Kingdom, ALL guests are able to enter the park early. That said, if you're not using Early Entry, you'll be held in The Oasis and be rather bored until 9am.
For guests with Early Entry admission, you'll want to make sure you take the LEFT path when going through the tappoints. Early Entry signage will be out to point you in the right direction.
Flight of Passage During Early Entry
From check-in, we took a leisurely stroll back to Pandora – The World of Avatar and found everyone stopped on the bridge that connects Discovery Island to Pandora – The World of Avatar. Now maybe a couple hundred guests back from the front of the line, we would still be in the first 1/4th of the crowd that would march back to Flight of Passage.
If you've never been to Pandora – The World of Avatar, basically take the NASCAR approach and keep turning left until you see a crowd.
Here's a look at the crowd ahead of us…
…and here's a look at the crowd behind us as we got closer to Early Entry start time.
The crowd was held at the bridge to Pandora until roughly 8:17am when we started moving back into the land.
If the advice was to keep turning left to find Pandora, it would change to "stay right" for the Flight of Passage line when you're in Pandora. Here's a look at the herd for Flight of Passage rope drop during Resort Guest Early Entry.
You'll find yourself walking back towards Africa before making a u-turn to build the Flight of Passage queue towards the extended space. At the point, Cast Members are just building the line and not actually running the attraction.
After making our u-turn, we started to pass the guests that would end up behind us in line.
While we couldn't see the start of the queue, we estimate that Cast Members began loading the attraction queue around 8:22am – a far cry from what we saw at Disney's Hollywood Studios with Star Wars: Rise of the Resistance, but a nice little head start. We'll be back in the coming months to see if this timing is consistent.
Flight of Passage would have a posted wait time of 40 minutes this morning when we entered the queue for Early Entry, and our actual wait to the first pre-show room was 18 minutes.
By time we got off of Flight of Passage, it would be 9:03am and Resort Guest Early Entry would be over. That said, we were well positioned to get other attractions done at Disney's Animal Kingdom in the crucial two hours after park open. We'll cover the timing of the next three attractions that we did following Flight of Passage in a subsequent article.
For a bit of light reading, check out our February 2020 Flight of Passage rope drop article to compare the experience versus our Resort Guest Early Entry experience this morning.