It's time for another Early Entry report from Disney's Animal Kingdom! The last time we tried Early Entry at Animal Kingdom was earlier this year when Disney's Animal Kingdom opened at 9am. With the park now opening at 7:30am, we decided it was a good time to try and see what, if anything, was different from our experience with a 9am opening. To be clear, those times are the official opening time of the theme park for all guests. Early Entry allows Resort Guests an extra 30 minutes head start in the morning before the park officially opens.
The hypothesis that we're going to try and prove is twofold. First, we want to see if crowds will be lower with a 7:30am opening time. Second, we want to see if heading to Kilimanjaro Safaris as our second attraction of the day is better than Na'vi River Journey.
What is Resort Guest Early Entry?
As part of The World's Most Magical Celebration, Guests staying at Disney Resort hotels and select other hotels can take advantage of a 30-minute early entry into Walt Disney World theme parks every day.
Valid admission and a Disney Park Pass for the park that you want to visit are required. You'll also be asked to validate your Resort Guest status, usually by scanning a MagicBand or using MagicMobile on a smart device.
For a full list of participating hotels, check out our earlier article: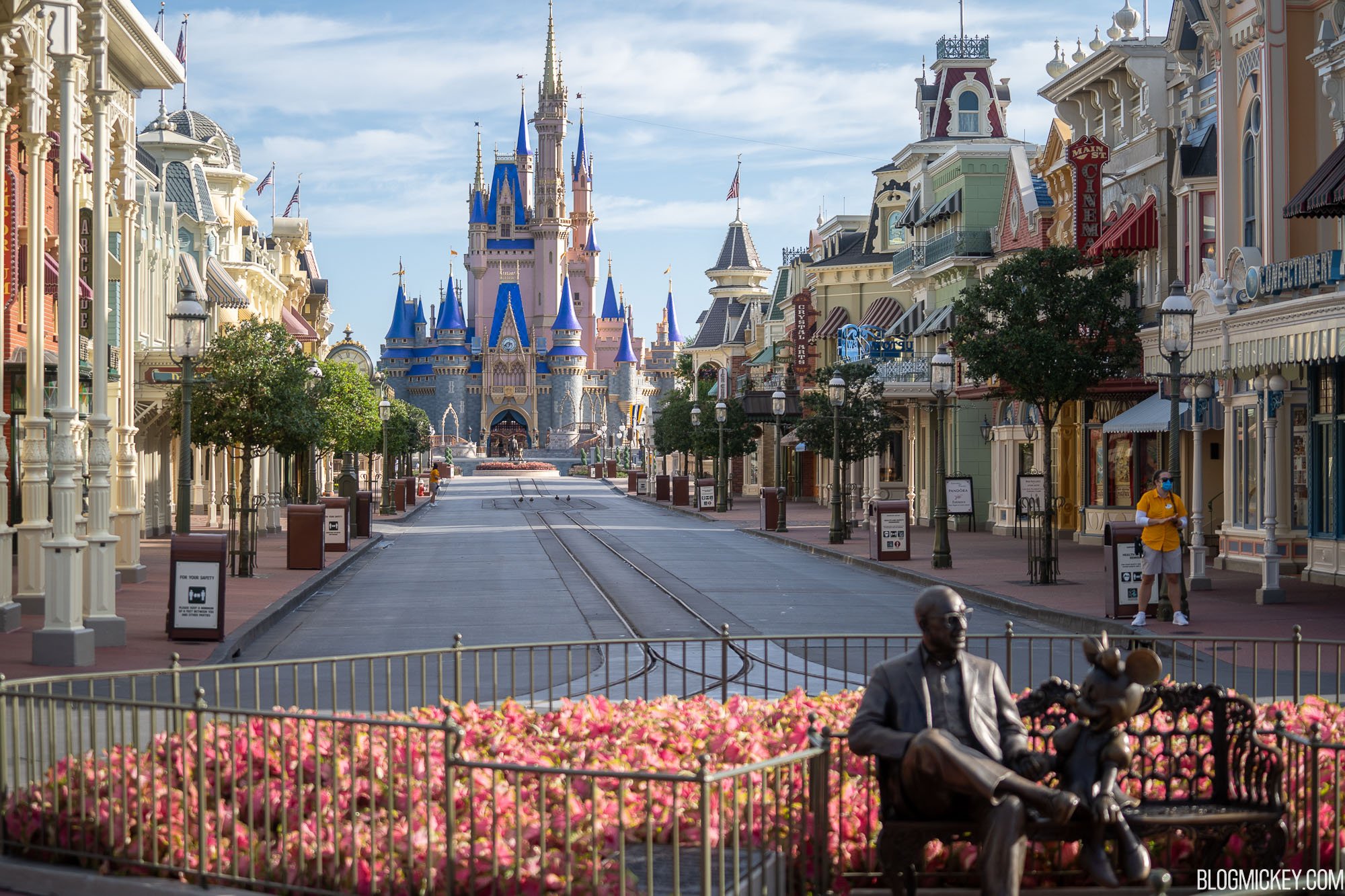 Animal Kingdom Early Entry Attractions
Here's a list of attractions that are currently offered for Resort Guest Early Entry at Disney's Animal Kingdom:
Avatar Flight of Passage
DINOSAUR
Expedition Everest – Legend of the Forbidden Mountain
It's Tough to be a Bug!
Na'vi River Journey
TriceraTop Spin
Note that Expedition Everest is currently closed for a multi-month refurbishment, so it won't be considered in our article.
Arrival Time
The premise of our article is that we would find an easier Early Entry experience with a 7:30am opening than with a 9am opening. To that end, we decided to show up 30 minutes prior to the official start of Early Entry instead of an hour early. That meant that we arrived at the Animal Kingdom parking plaza at 6:30am for a 7am start for Early Entry.
We were surprised a bit to find that there were hundreds of guests already waiting for the park to open. We got in line around 6:41am and the crowds would slowly fill in and push forward over the next 12 minutes.
By 6:55am, the park opened to guests. It's worth noting that all guests are allowed to enter Disney's Animal Kingdom at the same time. This is different from how Early Entry works at Disney's Hollywood Studios where guests' MagicBands are scanned before entering the park. Although all guests can enter Animal Kingdom starting at 6:55am, non-resort guests will be held to The Oasis until the official park open.
Rope Dropping Flight of Passage During Early Entry
Unlike back in January, there is no holding area for the Flight of Passage rope drop. With a park entry opening of 6:55am and an Early Entry start at 7am, guests walk straight to Flight of Passage once they pass the Early Entry checkpoint.
Besides the lack of a holding area, the walk back to Flight of Passage remains the same. You'll follow a mass of people back towards a pathway that leads to the Africa section of the park before making a u-turn and heading to the Flight of Passage entrance.
The posted wait was set at 60 minutes when we reached the standby entrance sign at 7:20am, but we would only wait about 13 minutes before we entered the first pre-show room. This is the important stat – if you started the clock from when we got through bag check, our total wait until pre-show clocked in at 52 minutes.
By the time we were done (7:58am), the line was even further back towards Africa and the posted wait was 95 minutes.
Delayed Opening for Kilimanjaro Safaris
By the time we exited Flight of Passage, Early Entry was over and we had a nice jump start to our day. The last time we did Early Entry at Animal Kingdom, we went to Na'vi River Journey after Flight of Passage. This remains a good idea given the fact that Na'vi River Journey is averaging a 70-minute wait this month. However, we decided to head for Kilimanjaro Safaris to see what the wait would be like with a delayed opening. On our visit, Kilimanjaro Safaris wasn't scheduled to open until 8:30am. We found the end of the line snaking past the Dawa Bar and back towards the Festival of the Lion King theater around 8am. We figured that we have more time than money, so why not wait it out and see if we can get Safaris out of the way early in our day.
Cast Members began loading the Kilimanjaro Safaris queue around 8:10am, 20 minutes before the attraction was scheduled to begin operating. From what we could tell in our position a few hundred guests from the front of the line, the attraction began loading guests at or near the scheduled 8:30am opening time. Our total wait from the time we entered the pre-opening queue to when we loaded onto a safari truck was about 45 minutes – or just 15 minutes after the attraction opened. We love riding the Safari in the morning simply because it seems like the animals are more active. We had a wonderful ride and even got to hear a lion roar!
Wrapping Up Our Morning
We were done with Kilimanjaro Safaris by 9:12am and decided to head over to DINOSAUR to end our morning. With no intention of riding Na'vi River Journey and with Expedition Everest down for refurbishment, there really wasn't too much for us to do for this particular article. Once Expedition Everest returns from refurbishment, we'll return to Disney's Animal Kingdom to put together a "full-day" plan of attack.
Back to DINOSAUR, we made the walk from Kilimanjaro Safaris to DINOSAUR in about 15 minutes and found a posted 5-minute wait when we got there. DINOSAUR averages about a 35-minute wait, but that doesn't really build until 10-11am, so you should be able to find some low wait times in the morning.
For more light reading, you can check out our January 2022 attempt at Early Entry as well as a pre-pandemic look at rope dropping Flight of Passage.
As always, keep checking back with us here at BlogMickey.com as we continue to bring you the latest news, photos, and info from around the Disney Parks!