Two years ago today we took to the skies over an empty kingdom. Nobody walking right down the middle of Main Street USA, no speed walking to Test Track, expeditions to Everest were canceled, and the galaxy had never seemed further away.
When we flew over Walt Disney World property back in 2020, we thought we'd better take advantage of the empty photos now because Disney had plans of reopening just two weeks later. What would follow would be four months of closure and a Spring and Summer of uncertainty.
In this article, we wanted to take a tour of the empty kingdom from the air. We'll have a mix of our own photos from our March 16, 2020 flight as well as some photos from friend of the site bioreconstruct.
Magic Kingdom
We'll start with Magic Kingdom – the most visited theme park in the world on a day when only a few Cast Members could be seen patrolling the empty streets.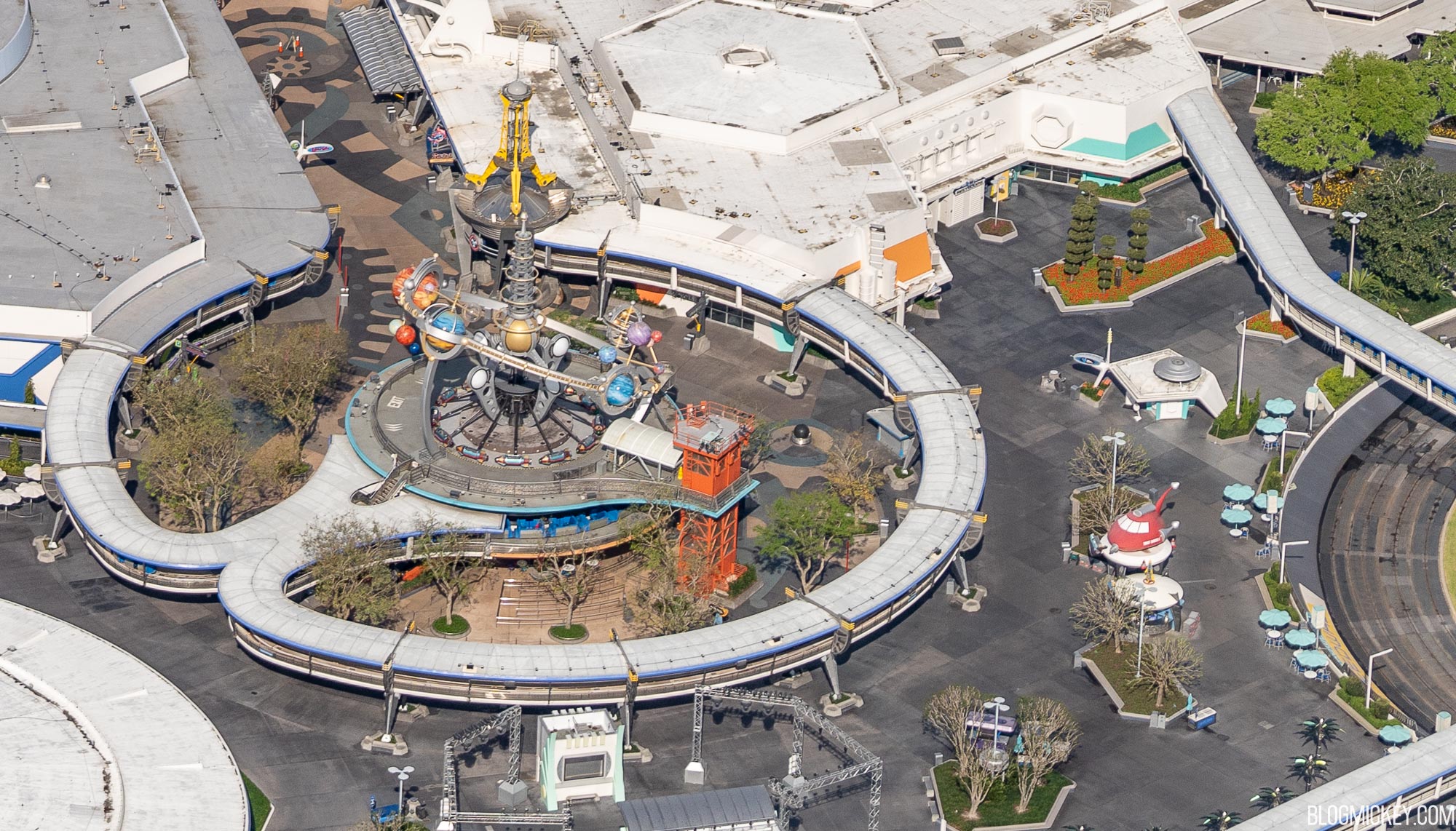 EPCOT
Heading over to EPCOT now, it acts as more of a snapshot in time given that so much demolition (and some construction) has taken place since then. Guests weren't the only ones prevented from entering the Walt Disney World theme parks – construction was also paused during the majority of the closure.
Disney's Hollywood Studios
Making our way over to Disney's Hollywood Studios – this was seemingly the park with the most momentum going into the closure. Mickey and Minnie's Runaway Railway had been open for less than 2 weeks and Rise of the Resistance was the hottest ride in town. Of course, Disney's Hollywood Studios remains popular after the parks reopened, but here's a look around the park as it sat empty a year ago today.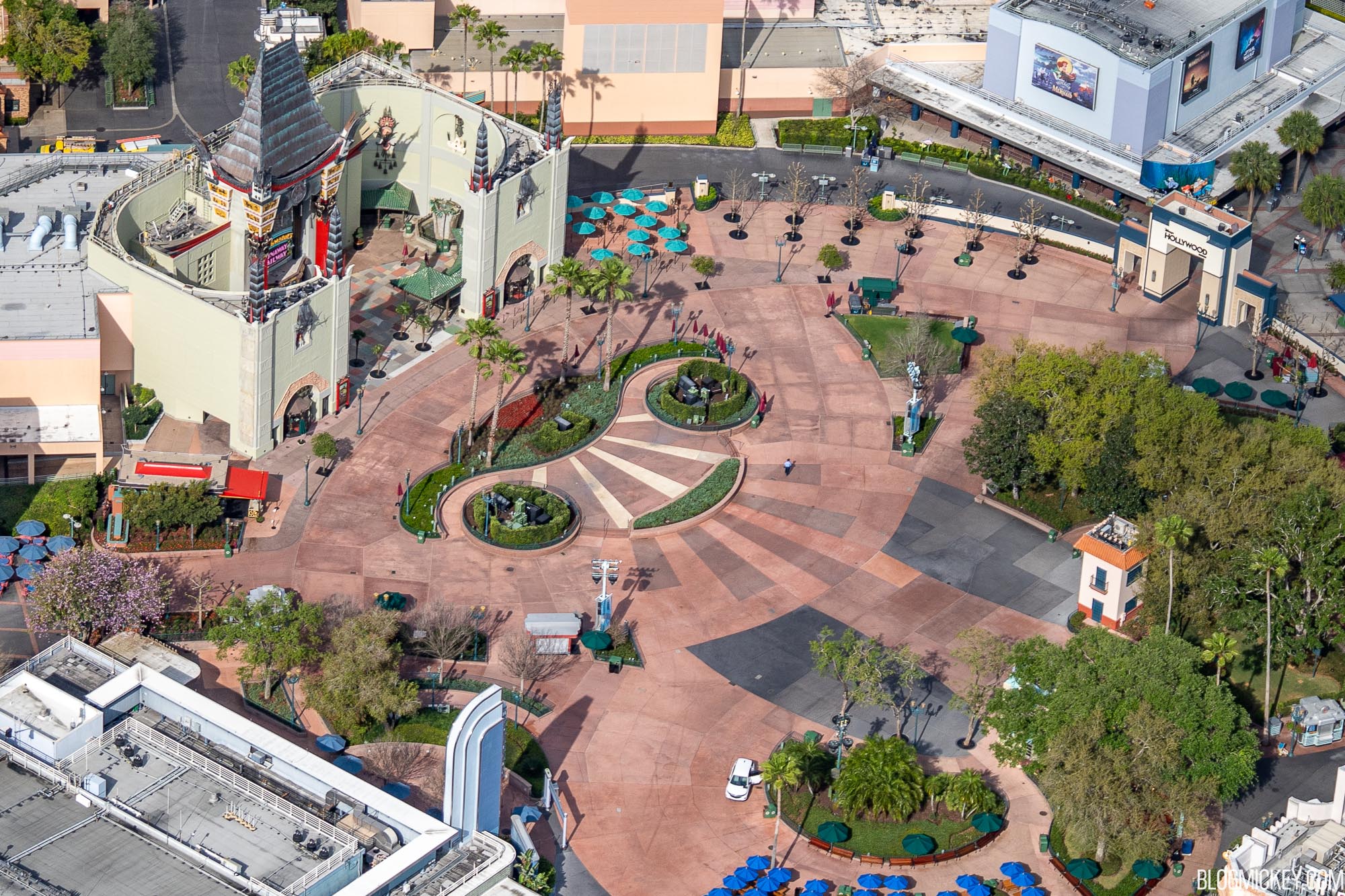 Disney's Animal Kingdom
At Disney's Animal Kingdom, the animal keepers continued to work through the closure, providing world-class care to the animals. Other than that, the park sat empty and uncertainty with regards to nighttime entertainment would eventually lead to the demise of the Rivers of Light show.
As always, keep checking back with us here at BlogMickey.com as we continue to bring you the latest news, photos, and info from around the Disney Parks!