With Annual Passholder previews underway for Guardians of the Galaxy: Cosmic Rewind at EPCOT, we're also getting access to pathways and views that we haven't been able to use in years. One such pathway is the stretch between Cosmic Rewind and Mission: SPACE. The walkway partially opened a few months back, but now it is "fully" open, giving us a look at what this corner of EPCOT will look like for the coming months (years?).
One of the promised upgrades to EPCOT that Disney hasn't formally talked about for years now is the PLAY! Pavilion which is slated to take over the former Wonders of Life dome between Cosmic Rewind and Mission: SPACE. You can see the yellow building below labeled as the "Future Home of PLAY!" in the most recent EPCOT map.
However, walking by the venue shows construction walls up, a pathway to the Pavilion removed, and no visible work. We haven't seen any exterior work in over a year and Disney continued their silence on the project even when announcing major updates to previously announced projects recently.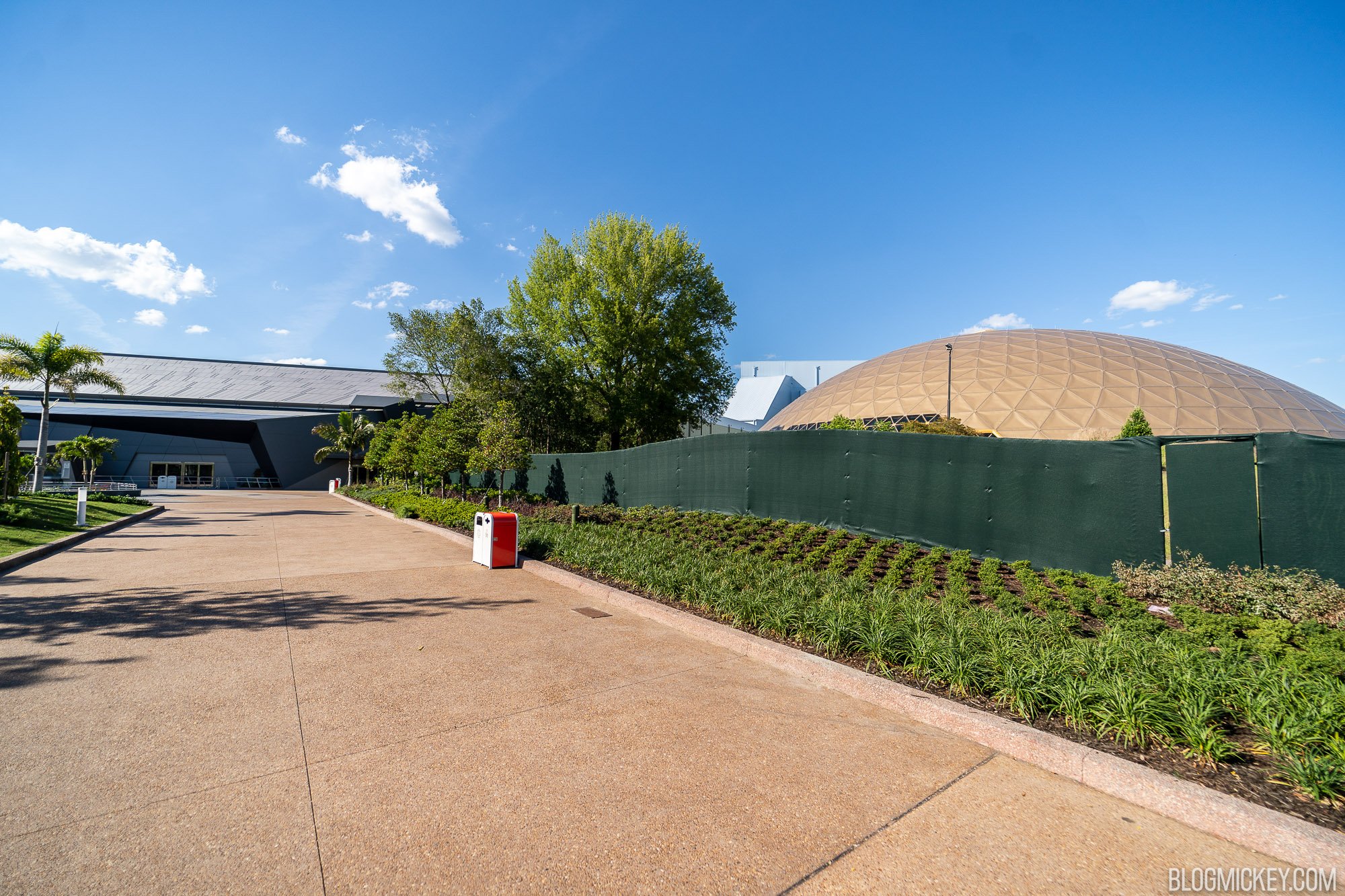 Here's a look at concept art for the exterior of the building.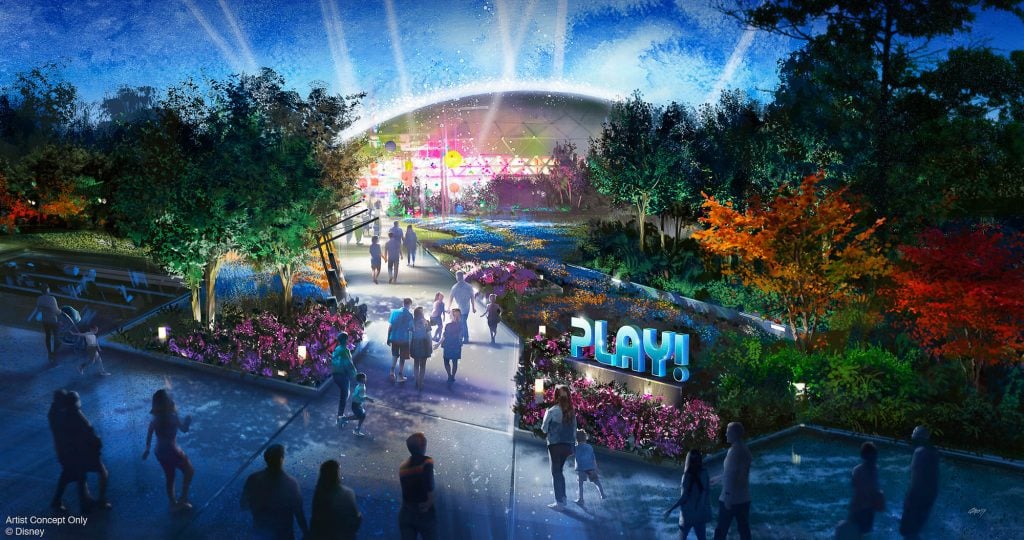 With Guardians of the Galaxy: Cosmic Rewind set to open May 27th, World Discovery could almost be considered finished if the PLAY! Pavilion had opened as planned. Instead, it's a reminder of what was promised for EPCOT and what was delivered. To be fair, the PLAY! Pavilion, maybe more than any other project at Disney World, appeared to be impacted by COVID-19 the most. The project was seemingly far enough into construction to show real progress, but easy enough to abandon when budgets were adjusted. With thrill rides on either side of it, the PLAY! Pavilion is a much needed playground, but it looks like the playground is closed.
As always, keep checking back with us here at BlogMickey.com as we continue to bring you the latest news, photos, and info from around the Disney Parks!