Disney has released its schedule of events for the upcoming 2022 Essence Festival of Culture taking place June 30 – July 3, 2022 in New Orleans.
As we previewed recently, Disney is set to announce more details about the upcoming Princess and the Frog attraction replacing Splash Mountain at both Disney World and Disneyland, but the schedule also says that Disney will unveil a new look for Tiana.
While nothing on the schedule specifically states that there will be a Princes and the Frog attraction panel, Disney has previously said that they will share more details about the attraction after actress Anika Noni Rose, the voice of Tiana from Princess and the Frog, let it slip that the attraction will open in 2024.
Fans hoping to learn more about the attraction will likely want to circle Friday, July 1st in their calendar as there are a couple of panels related to Tiana, Princess and the Frog, and "what's next".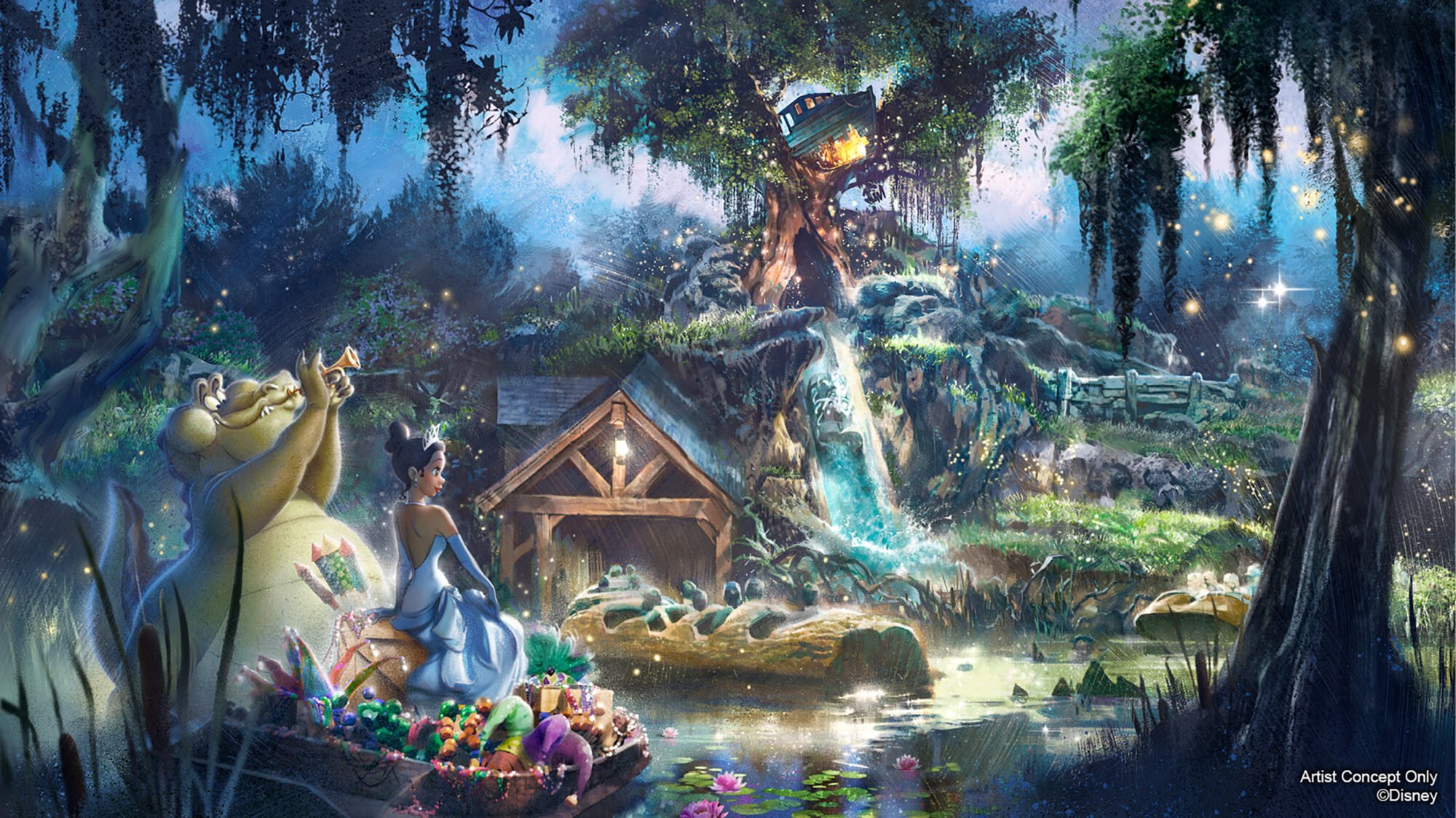 Disney originally announced the Princess and the Frog attraction more than two years ago, stating that they were already more than a year into the development of the attraction. Since that announcement in Summer 2020, no changes have been made to Splash Mountain and guests have started to wonder if the attraction will ever come to fruition.
With Disney's announcement just days away, a timeline for the closure of Splash Mountain remains a mystery, and details about the new Princess and the Frog attraction are sparse. We hope that Disney is able to provide clarity in the coming days.
As always, keep checking back with us here at BlogMickey.com as we continue to bring you the latest news, photos, and info from around the Disney Parks!