Finding Nemo: The Big Blue…and Beyond! has debuted at Disney's Animal Kingdom and we made it out on the opening day to grab some photos of the reworked show. There are new theater upgrades including a LED screen that now integrates into the show. In addition to the theater updates, the show has been trimmed down by 15 minutes. Previously running an exhausting 40 minutes, the show now clocks in at just about 25 minutes. In this article, we're going to take a look at the show via photos. If you'd like to watch a full video of the show, we have that as well.
Here are some photos from the newly revamped show!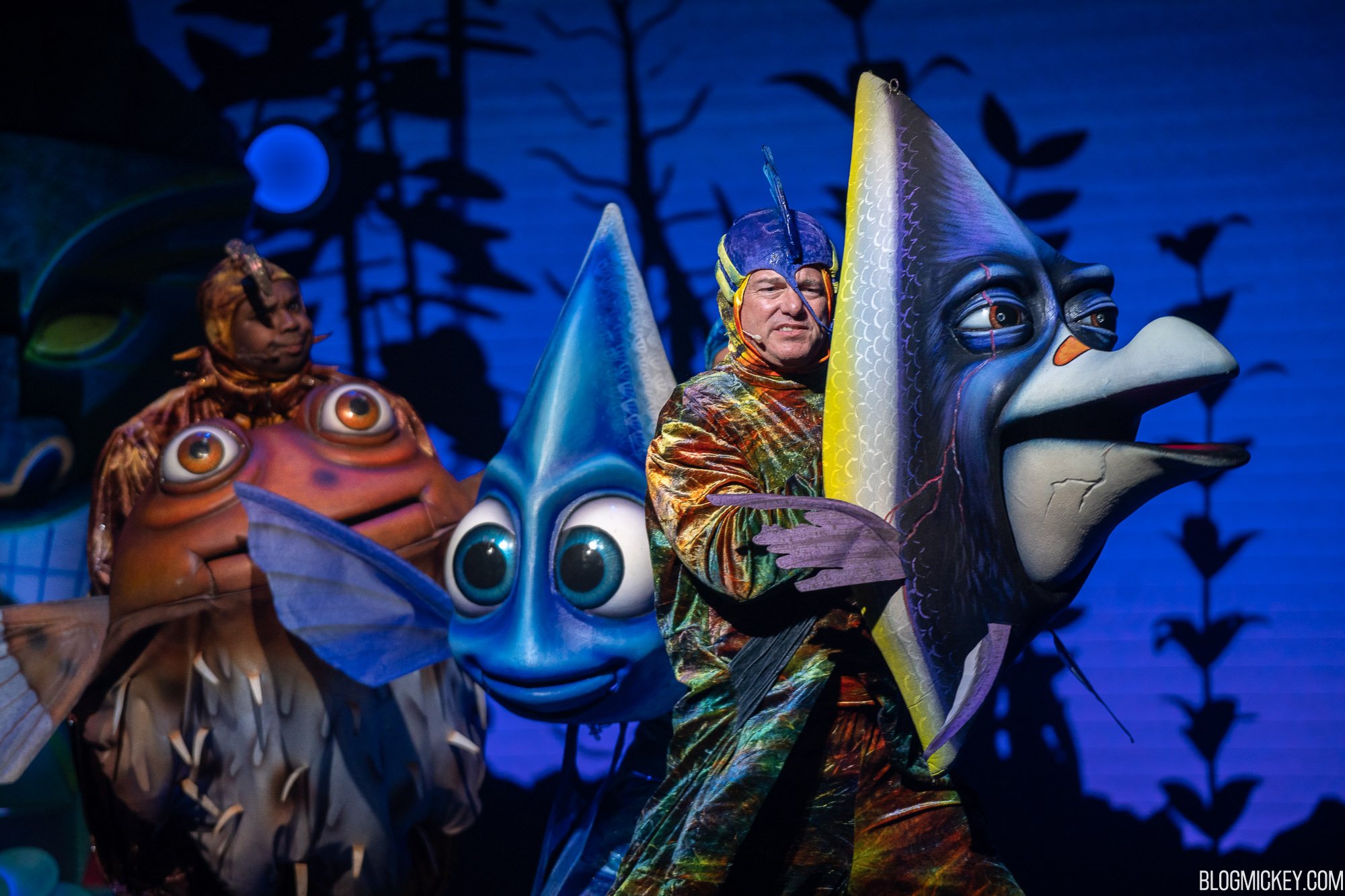 As always, keep checking back with us here at BlogMickey.com as we continue to bring you the latest news, photos, and info from around the Disney Parks!