The courtyard for the upcoming TRON Lightcycle Run attraction is shaping up nicely at Magic Kingdom. The attraction, which does not have an opening date, is a clone of a Tomorrowland ride found at Shanghai Disneyland. In Shanghai Disneyland, there is both a second-floor walkway that serves as the common entrance to the attraction and a lower ramp from the courtyard. In Magic Kingdom, guests will only have the lower courtyard ramp to get to the second-floor entrance.
Here's a look at the Shanghai Disneyland courtyard which is a much, much more expansive space than what we'll get in Magic Kingdom.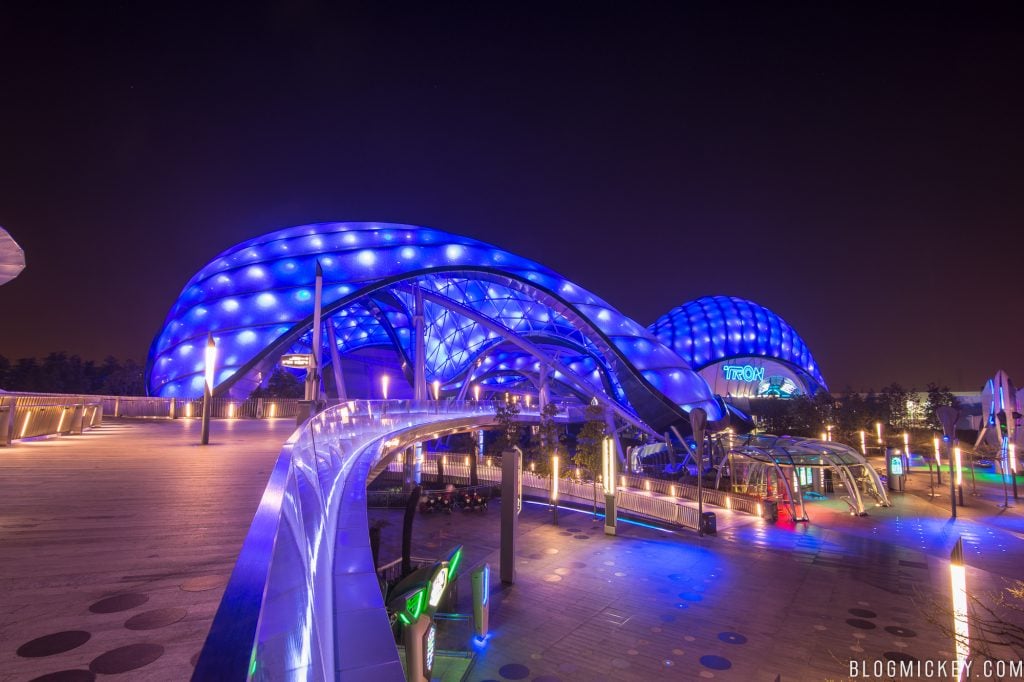 Here's a look back at the status of the work during our previous update.
And now here's a look at the work taking place in Magic Kingdom as seen from the Tomorrowland PeopleMover earlier today.
Most recently completed is this wall that will eventually have the Walt Disney World Railroad run alongside it.
Here's our update on the Walt Disney World Railroad from earlier today.
As always, keep checking back with us here at BlogMickey.com as we continue to bring you the latest news, photos, and info from around the Disney Parks!