With a couple of days of the higher Disney Genie+ prices behind us, we can start to draw some early conclusions about the price hike. As a reminder, Disney World (and Disneyland) increased the price of the Disney Genie+ skip-the-line product. Not only is the base price of the product now higher, but Disney has also announced that they have implemented variable pricing – similar to how they charge for tickets to the theme park. Simply put, if you're going to visit on a busier day, the price to skip the line will increase. The question is: will the higher price point deter guests from purchasing Disney Genie+? The early answer appears to be "no", but let's take a look at the data.
This article will come with a few caveats simply because we don't have access to Disney's internal data. Perhaps the biggest caveat is that some guests have pre-purchased Disney Genie+ before the price hike and they're locked in. On June 8th, Disney World stopped allowing guests to pre-purchase Disney Genie+ as part of their ticket or vacation package. Instead, Disney World would only allow guests to purchase Disney Genie+ on the day of their visit starting June 8, 2022. Where our first caveat comes in is that we don't have visibility on how many guests visiting Disney World over the past two days have pre-purchased Disney Genie+ and how many purchased Disney Genie+ on the day of their visit. We'll tease that Individual Lightning Lane data might be helpful, but more on that in a bit.
First, let's start with overall Disney Genie+ availability. We should note that we don't have internal numbers of how many guests purchased Disney Genie+ over the past two days, but what we do have is availability charts thanks to thrill-data.com. In short, if fewer guests purchased Disney Genie+, we'd expect to see more availability for attractions. Of course, there are some things that Disney could do that would manipulate availability, but we don't think that it's likely that they were nimble enough to affect data in the first few days.
Ok, time to take a look at some graphs. In this first graph, we can see all Lightning Lane return times for all attractions at Walt Disney World. Green indicates a return time earlier in the day, red indicates a return time later in the day, and grey indicates no more availability. This first graph is for Thursday, October 6th. The price of Disney Genie+ on October 6th was $15 per person.
When we compare it to Thursday, October 13th, we don't see any significant changes. There is some variation, but that is expected day to day and week to week based on crowd patterns. On the whole, it doesn't look like the higher price point of $20 per person has significantly impacted Disney Genie+ availability. In short, guests are still paying.
Here's another comparison between Wednesday, October 5th, and Wednesday, October 12th. Again, we don't see widespread, significant differences in availability.
Switching gears, we also wanted to take a look at Individual Lightning Lane attractions. We wanted to take a look at the four pay-to-ride attractions for two reasons. The first is that, unlike Disney Genie+, Indiviudal Lightning Lane was not available for pre-arrival purchase. This takes away one of the variables from the Disney Genie+ data above. The second reason we wanted to look at Individual Lightning Lane is that the value proposition for a price hike on a single ride is different than a price hike on a bundle of rides. We think of it as paying for a single channel no TV versus paying for a bundle of channels. If the price of Hulu live TV goes up by $5 for 30+ channels, that might be different than if the price of a single channel goes up $5 – which is exactly what happened with Rise of the Resistance. In short, would guests balk at a $5 price hike for a single ride versus a similar price hike for 30+ rides? Here's what the data shows.
We'll start with Rise of the Resistance, which received a $5 price hike (from $15 per person to $20 per person) on October 12th. The graph below works similarly to how the graphs above do with regard to the color of the graph, but it shows availability for the past month instead of a single day. We can see that, yes, availability seems to have lasted longer once the price hike went into effect when compared to that week, but if you go back to the beginning of October, Rise of the Resistance continues to sell out at a similar pace at the higher $20 price point. In short, it doesn't look like consumers are balking at a higher price point.
The next highest price hike was at Flight of Passage (+$3) and we can see that consumers don't appear to be bothered by that price increase either. A slight uptick on the day of the price hike (October 12th) as corrected itself and pacing for the past two days has been similar to the rest of October.
Guardians of the Galaxy: Cosmic Rewind received a $1 bump in weekday pricing, which is far too small to impact availability.
Seven Dwarfs Mine Train is also a dollar more expensive, and consumers continue to think it is fairly priced or even cheap considering it has been selling out early in the day.
As we wrap up our thoughts, we wanted to present one last caveat and a few forward-looking thoughts.
The big caveat that could continue to change the data on this is continually rising prices. When Disney World announced that Genie+ would be more expensive ($15 to $22 range), they only committed to that price range for the month of October. If consumers continue to reach of their wallets at the same pace as before the price hikes, that indicates to Disney that there is still more room to increase prices. Indeed, we anticipate that Disney Genie+ will break through the $22 October ceiling either on Thanksgiving week, Christmas week, or around New Year's Eve. Disney World could probably increase another $5 or more across the board during the busiest times of the year and still see guests purchase Genie+ on days when crowds and wait times could be at their highest.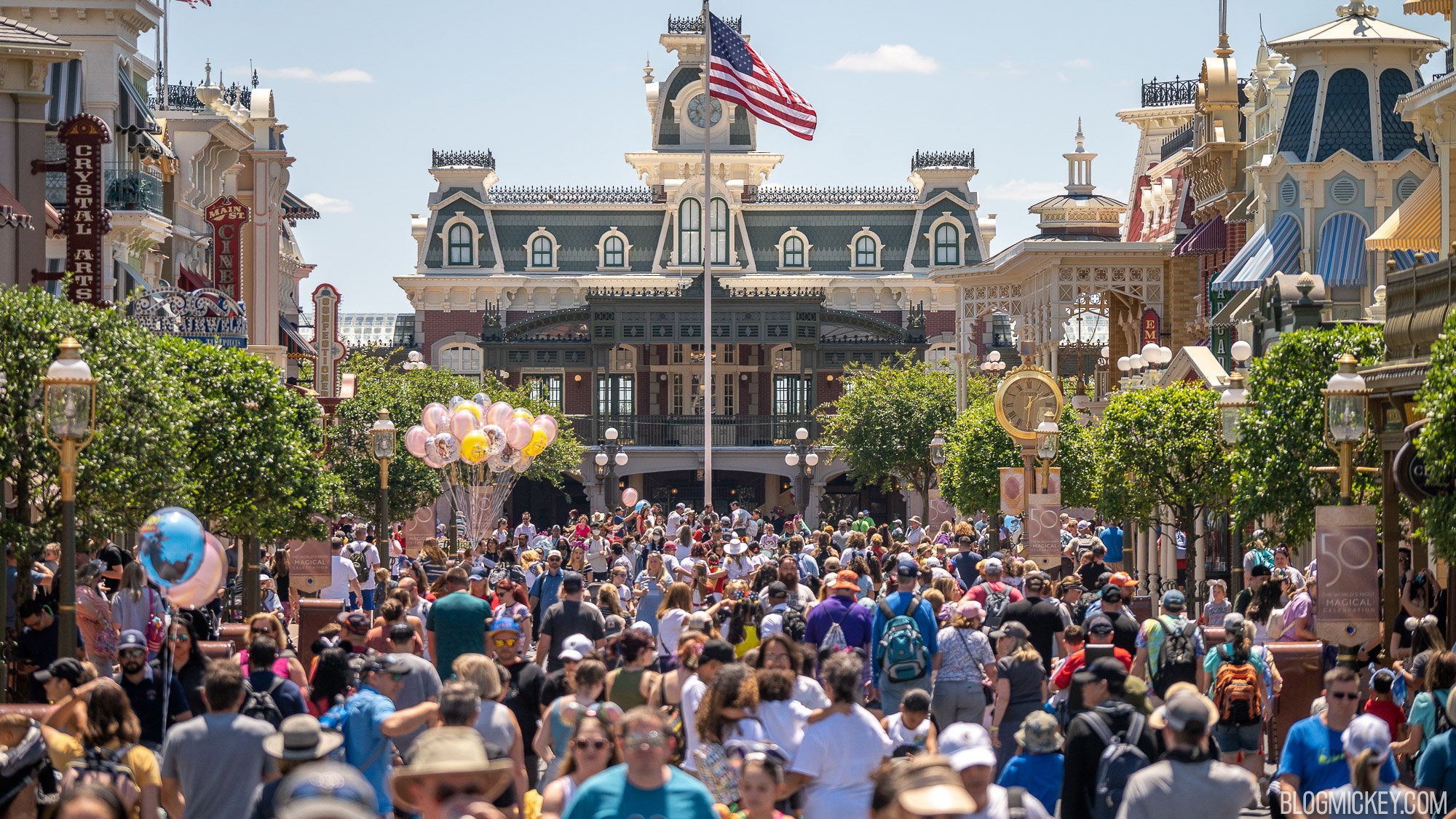 And now for something to keep an eye on – metrics communicated to investors. In the opening year of Disney Genie+, Disney executives have been happy to communicate purchase metrics to investors during their quarterly calls. Figures like "50% of guests purchase Disney Genie+" and "70% of guests intend to purchase Disney Genie+ again" indicate a healthy product when it comes to sales. If we stop hearing those exact figures and instead hear things like "demand is strong" then it could indicate that Disney was too aggressive with its pricing. Just something to keep an eye on.
Overall, we expect that sales of Disney Genie+ and Individual Lightning Lane will continue to be immune to price increases as we head into the busy holiday season when skipping the line will be a must.
As always, keep checking back with us here at BlogMickey.com as we continue to bring you the latest news, photos, and info from around the Disney Parks!