According to a tweet from @pharmd23 on Twitter, a guest exited their ride vehicle and sat with animatronics on Spaceship Earth. Photos and video show the guest sitting in a scene with a man teaching math as other animatronics sit and listen.
Here's a look at the scene without any humans.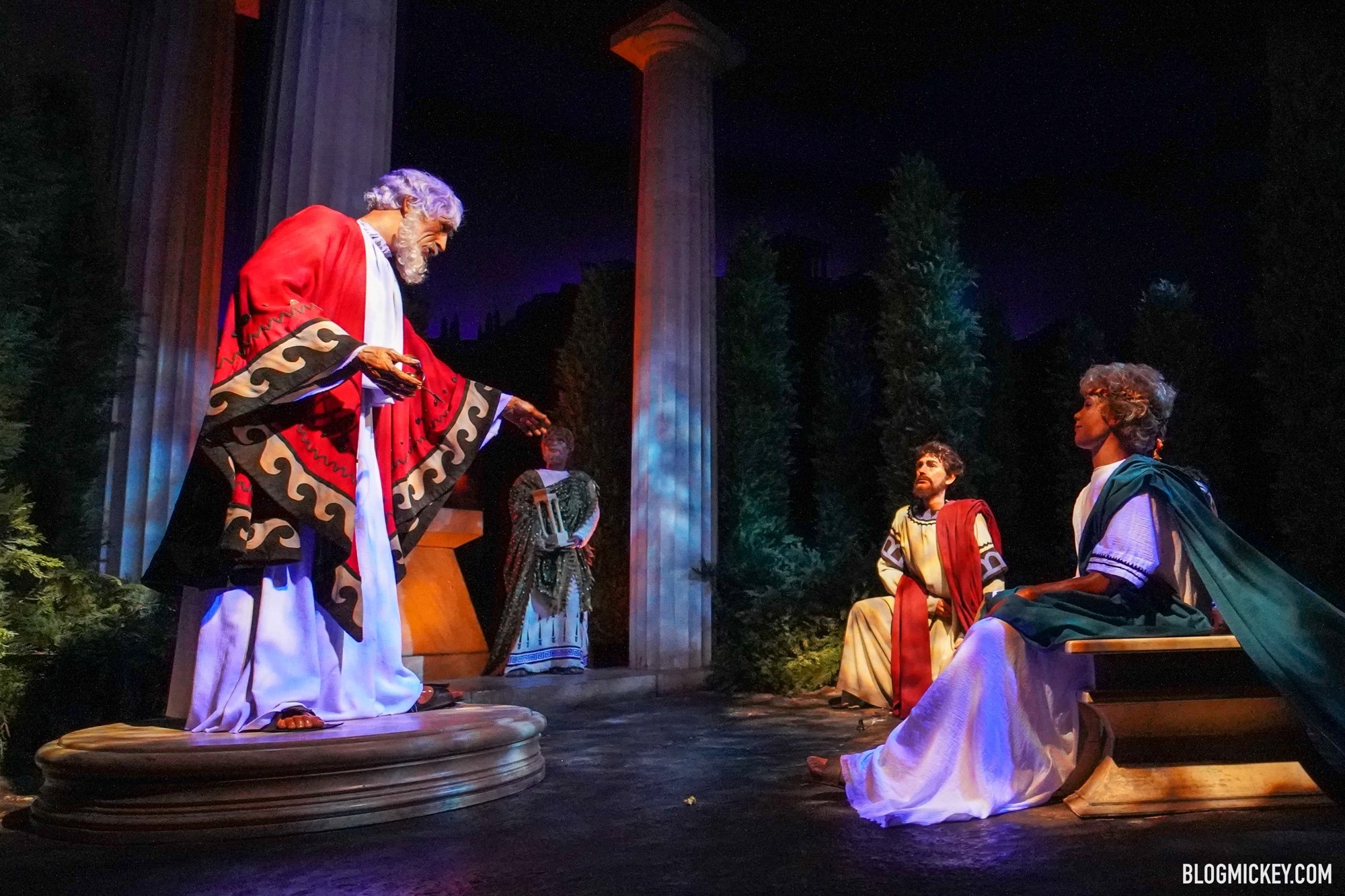 Here's a look at the guest sitting in on the lesson after exiting the ride vehicle.
It probably should go without saying, but please don't exit a ride vehicle and enter sets of an attraction.
Data from thrill-data.com shows that the attraction was closed around 3:30pm this afternoon.
As always, keep checking back with us here at BlogMickey.com as we continue to bring you the latest news, photos, and info from around the Disney Parks!