The Boneyard children's play area closed at the beginning of this month and will be closed through mid-June for refurbishment at Disney's Animal Kingdom. The play area is located in DinoLand USA and features slides, ropes, and more for kids to play and enjoy the dino-themed area. While visiting Disney's Animal Kingdom recently, we noticed some work scaffolding installed as part of the refurbishment work. Here's a look!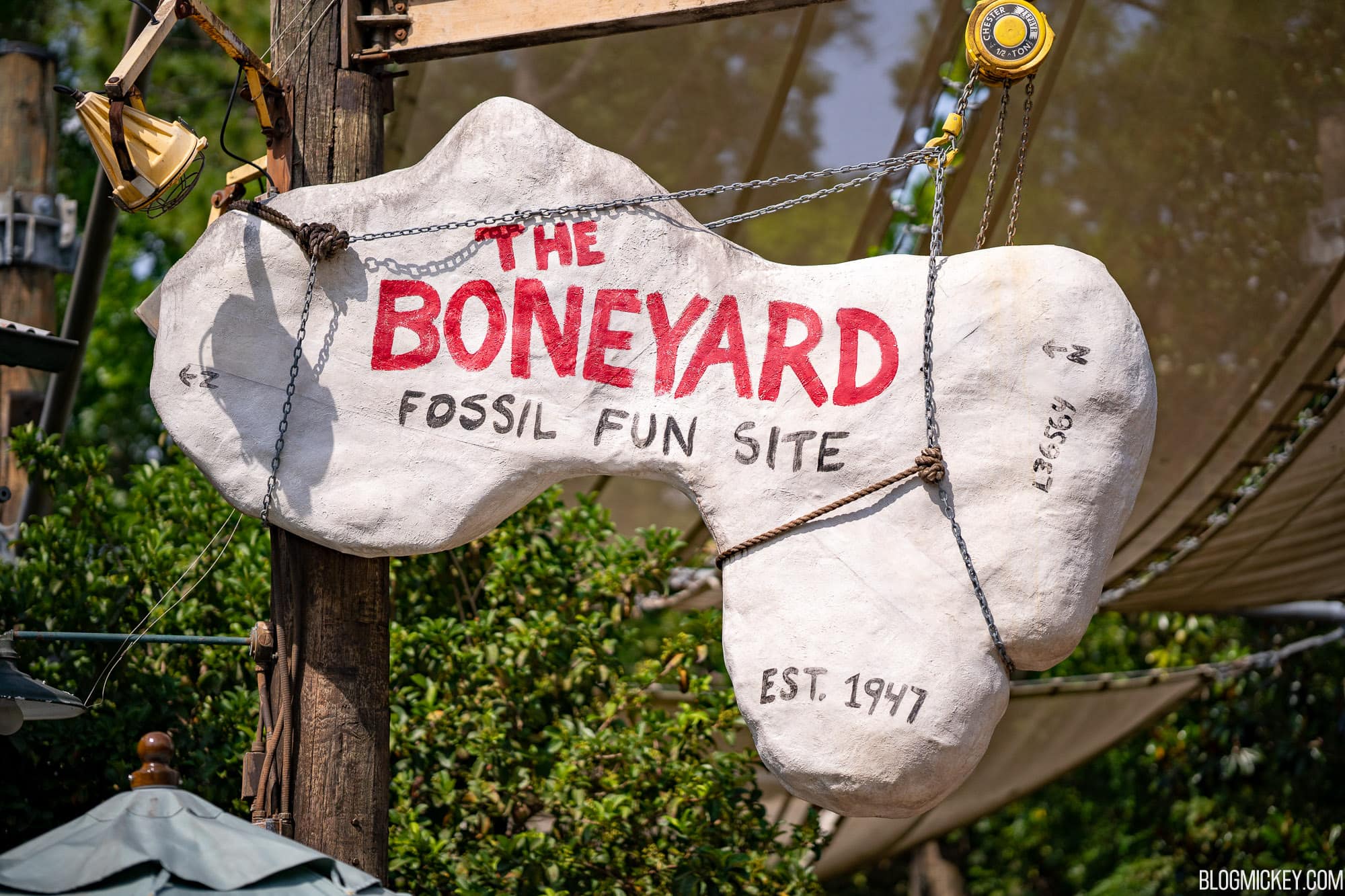 Scaffolding has been installed and there is some work taking place on the padded floors around the space. It's possible that the scaffolding is there to support a repainting, or replacement of netting found throughout the play area.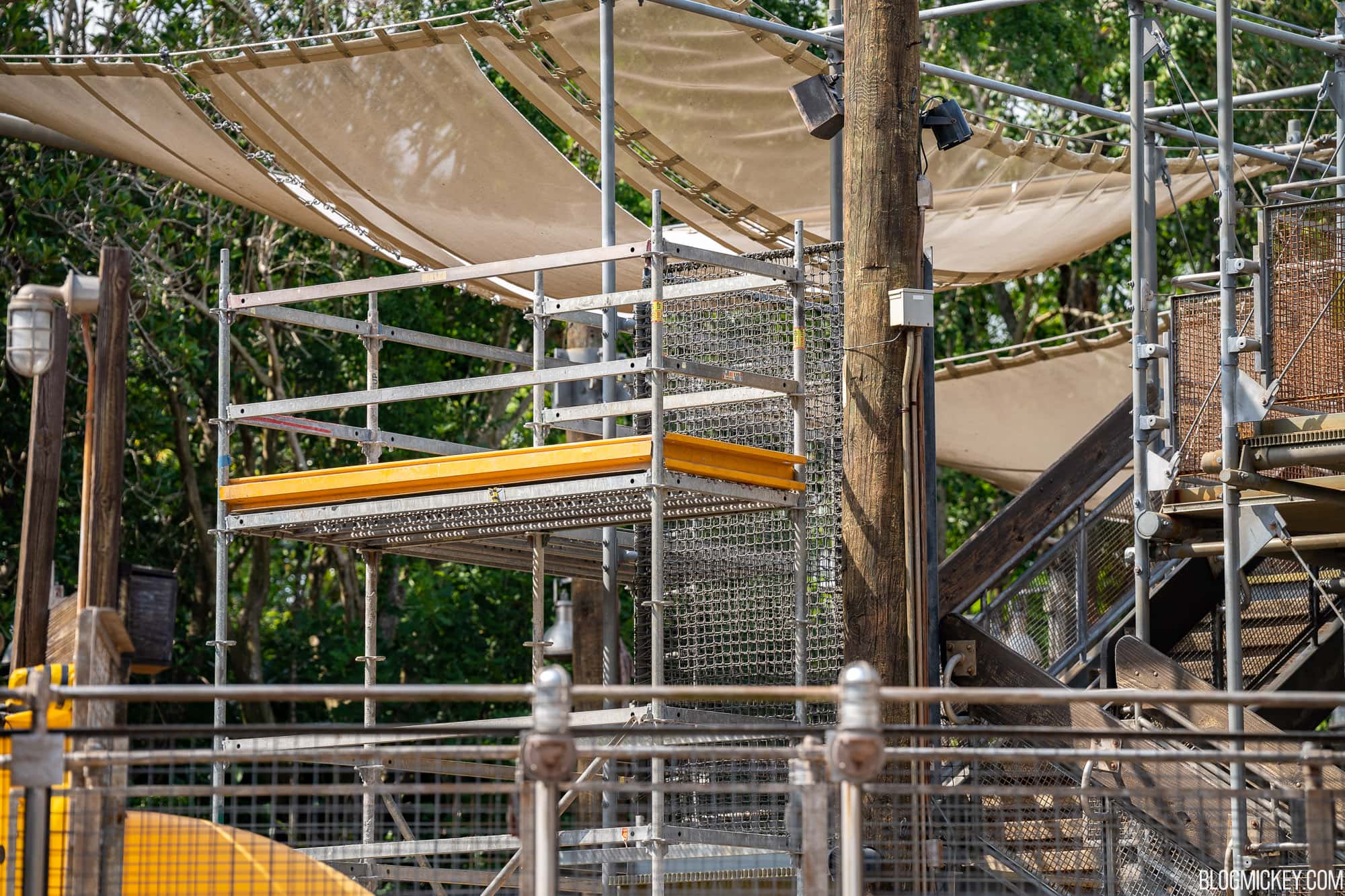 Nearby, The Dig Site is still open for guests to enjoy. The dig site is popular with kids and it allows guests to dig in the sand to help excavate fossils from a Triceratops and a Tyrannosaurus Rex.
The Boneyard has operating hours starting June 13th.
As always, keep checking back with us here at BlogMickey.com as we continue to bring you the latest news, photos, and info from around the Disney Parks!