The Boneyard is open again at Disney's Animal Kingdom after being closed for a little more than a month. During the refurbishment, Cast Members tell us that some of the padded flooring was replaced where it was cracked, along with shade tarps and some safety netting. There were otherwise no other changes to the area. Here's a look around!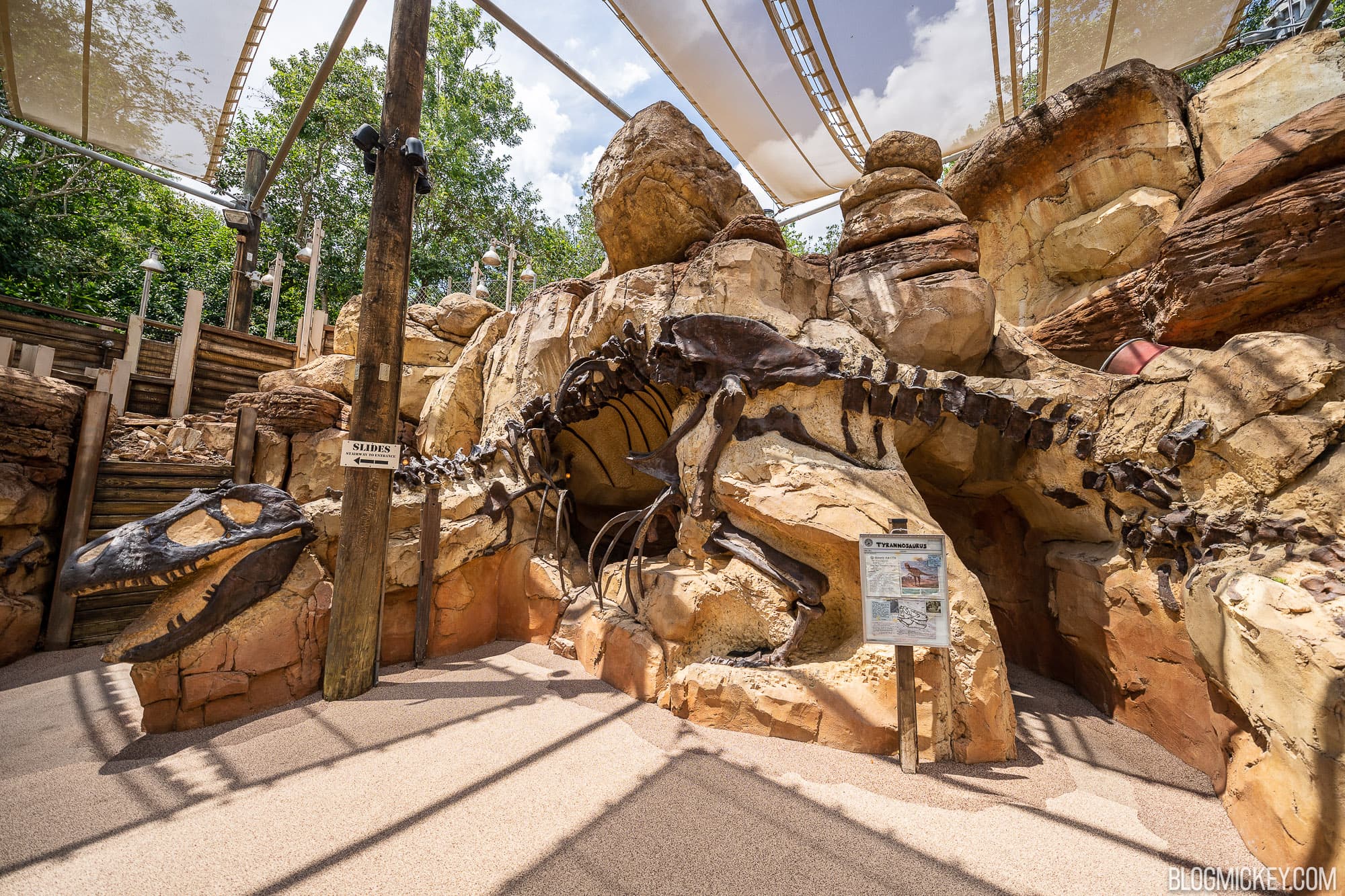 The Boneyard is located in DinoLand USA which is one of the lands within Disney's Animal Kingdom. At the 2022 D23 Expo, Disney Parks Chairman Josh D'Amaro said that DinoLand USA isn't long for this world and showcased some Blue Sky concept art for a reimagining into a Moana and Zootopia-themed area. As part of the concept art, the DINOSAUR attraction would be changed into a Zootopia-themed ride and DinoLand USA would transform into a Moana-themed area.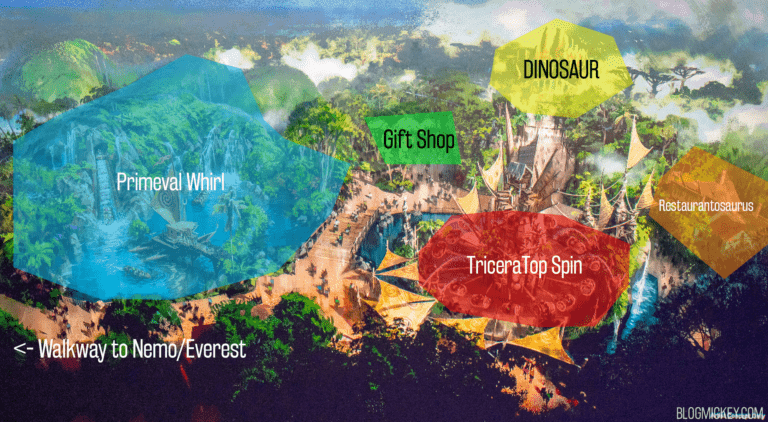 As always, keep checking back with us here at BlogMickey.com as we continue to bring you the latest news, photos, and info from around the Disney Parks!