A short time ago, in a hotel not too far away…
We recently made our first voyage on the brand new Star Wars: Galactic Starcruiser immersive "cruise". The Star Wars-themed immersive hotel is billed as a two-night Star Wars adventure that allows you to live out your own story. In this article, we're going to discuss our experiences on the third day of our voyage, which is pretty much just breakfast and goodbyes.
If you're just joining us, get caught up on the first two days of our Galactic Starcruiser voyage in the articles below!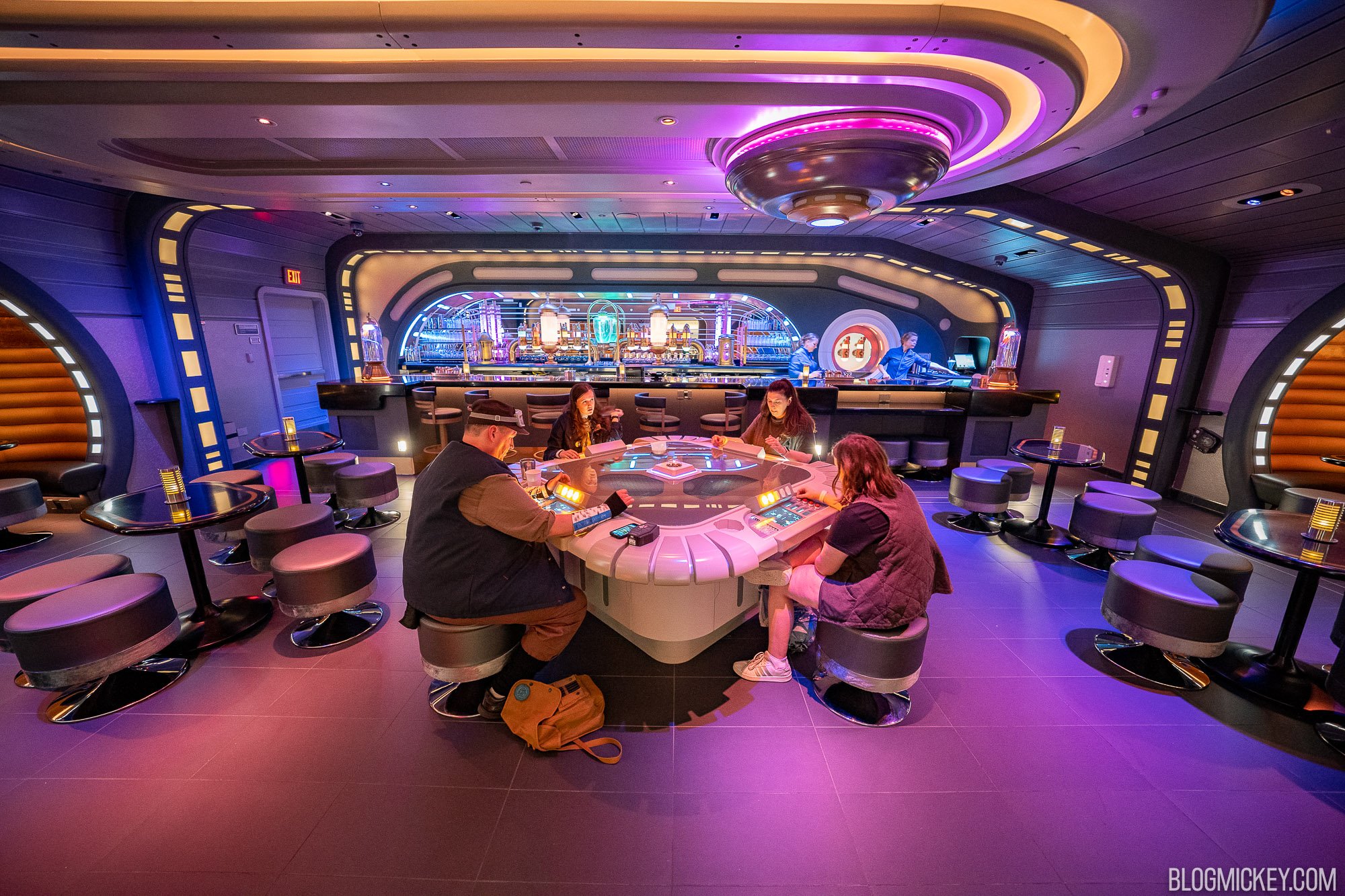 As a disclaimer, BlogMickey.com paid 100% out of pocket for our $5,232 Galactic Starcruiser experience plus all additional associated costs such as alcoholic beverages. We were not hosted or compensated by Disney for either this cruise or any previews, which means that the opinions shared in this article are completely independent. Let's jump in!
Starcruiser Day Three
The Final Breakfast
Following the emotional high of last night's finale moment, the exhaustion of the Galactic Starcruiser experience is starting to set in. The only reason to wake up early, or try to get your ducks in a row past midnight if you're a night owl, is to take advantage of the luggage service – and we highly recommend it. By the time you get back to your cabin after the finale moment, you will have information related to the luggage assistance service.
Ok, time for breakfast! There are many times when the Galactic Starcruiser feels like a cruise, but none perhaps mirrors an actual cruise as much as the disembarkation breakfast. Guests who were previously dressed their galaxy best just hours ago for dinner and the finale moment are now walking around in a comfortable t-shirt with Mickey Mouse on it.
We found the breakfast on Day Three to be more robust than Disney's previous attempt on Day Two. We'll have a full review of all of the meal periods in further articles.
Checkout and Launch Pod Back to Reality
All guests must leave by 10am as the next cruise begins in just a few hours. Just like a regular cruise, everything is closed – no gift shop, no more secret rooms or missions, just a launch pod back to reality. A Passenger Services crewmember will greet you at the launch pod, which had a small line as we were getting ready to leave, and ask for your name to allow valet and bell services some time to get your vehicle and luggage ready. This final interaction with Passenger Services is also when you'll want to return your loaner iPhone, if applicable.
It's a short ride back down to earth, but it is completely in-story with the Halcyon fading out of view through the narrow viewport and the pine trees that surround the Galactic Starcruiser Terminal bunker coming into view. A walk down the same narrow hallway that we spent an hour in less than 48 hours ago is now empty and offers us one last look back at the Candrila Star Line logo.
Post-Cruise Merchandise
What was a mysterious door on arrival day reveals itself to be a few shelves with post-cruise merchandise for you to grab before leaving the Star Wars: Galactic Starcruiser. Unlike the merchandise found while you are in the middle of the fully in-theme Starcruiser experience on the ship, the merchandise here is more of what Disney would typically offer in their shops. After two days of using your Datapad as an extension of your brain, you're asked to take out your phone one last time to use the Mobile Checkout feature in the My Disney Experience app. We're big fans of the Mobile Checkout and it worked seamlessly here. By the time we had checked out, our vehicle was waiting for us with the luggage already packed away.
Here's a closer look at some of the items offered.
Farewell, Starcruiser
That concludes this visit to the Star Wars: Galactic Starcruiser, but not our coverage of the new experience! We'll follow this series of trip report-style articles with more in-depth coverage of various experiences such as Lightsaber Training, Bridge Ops, and more. We'll also talk more about how the Datapad works with your story, as well as offer some tips on how to make the most of a particular storyline that you might be interested in. We'll also offer a full reviews of the dining experiences, and we'll answer the burning question: is Star Wars: Galactic Starcruiser worth it?
Thank you for joining us for this series of posts. For now, farewell Starcruiser.