A brand new flavored churro is now available at Walt Disney World. You can now find a pumpkin churro at Magic Kingdom. Specifically, we found the pumpkin churro at the Storybook Snack carts.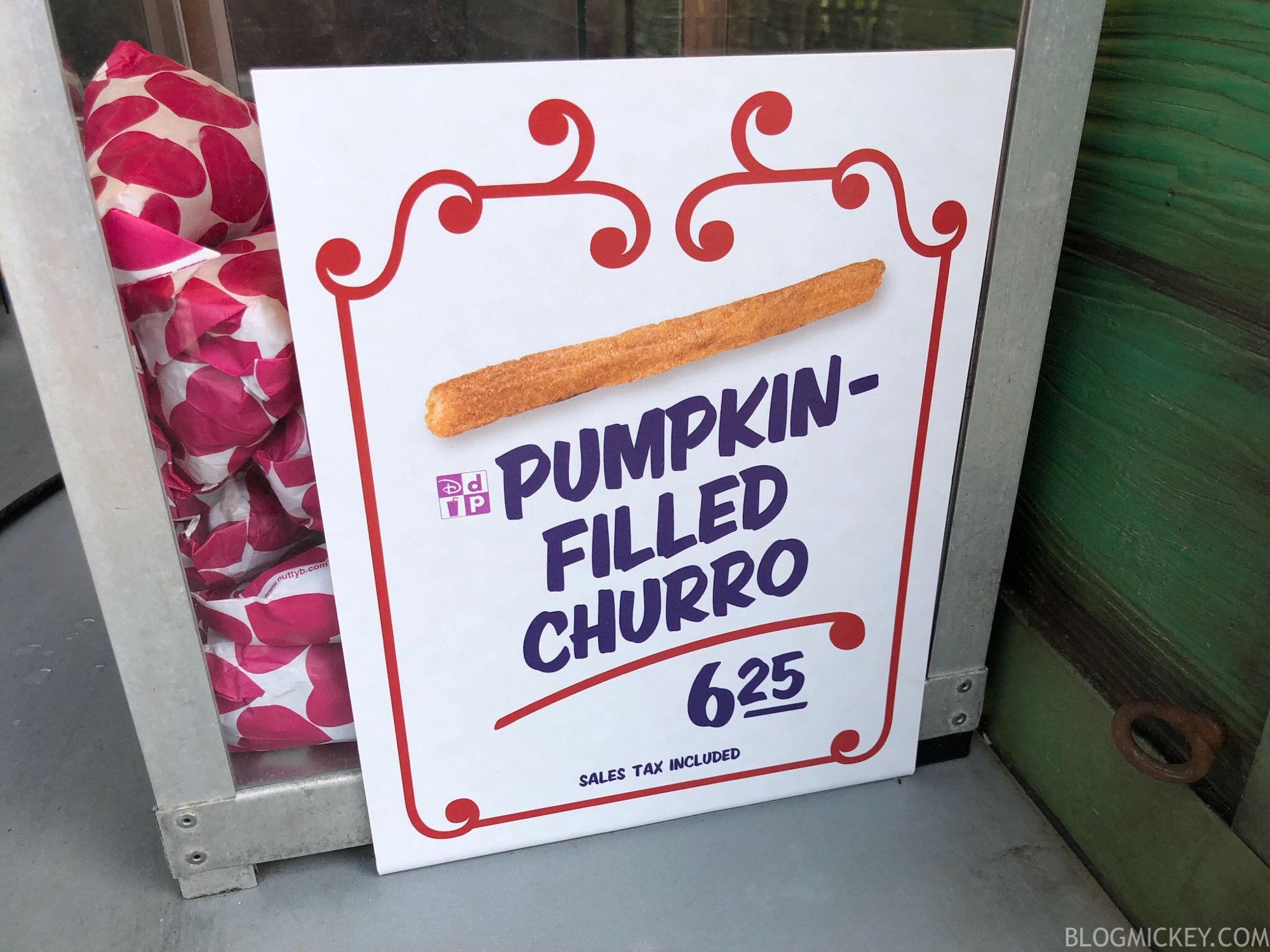 Pumpkin-Filled Churro – $6.25
The first thing we noticed was the size. It's almost half the size of the regular churro for $1 more. As the churro was handed to me, I had flashbacks to the time we took a full Blaze pizza into Pizza Ponte to review the value of each. In this instance we were forced to buy a regular churro at the recently increased price point to compare.
If you want to buy a regular churro with dipping sauce, that will bring the price up to the same $6.25 tendered for the pumpkin churro. Either way, this had to be a really good churro to justify the exorbitant price.
The churro is filled with a pumpkin filling, which means that the slight bit of external coloring is cosmetic only, offering a taste exactly the same as the regular churro.
Once you made it to the pumpkin filling, the taste was similar to a pumpkin pie. I think Disney did a good job with the flavoring, but a very poor job with portion size. At $6.25 it's nearly impossible to recommend the pumpkin-filled churro at its current size.