Disney is wasting no time with the construction of the Tron Lightcycle Run roller coaster at Magic Kingdom. We've seen track installation for months now, but today marks the first time that we've seen any show elements installed! Here at BlogMickey.com, we've been tirelessly covering the Tron Lightcycle Run roller coaster construction from the first trees that were cleared, up to a detailed look at Disney installing some of the support columns. The Tron Lightcycle Run roller coaster will forever change the landscape and feel of not only Tomorrowland, but Magic Kingdom as a whole. It's a thrilling roller coaster with a wonderfully detailed queue. For more on what to expect when Tron Lightcycle Run opens at Magic Kingdom in 2021, check out our detailed review of the original Tron Lightcycle Power Run roller coaster in Shanghai Disneyland. The Magic Kingdom version is said to be a clone, and an investigative look at the track layout reveals that it will be the same.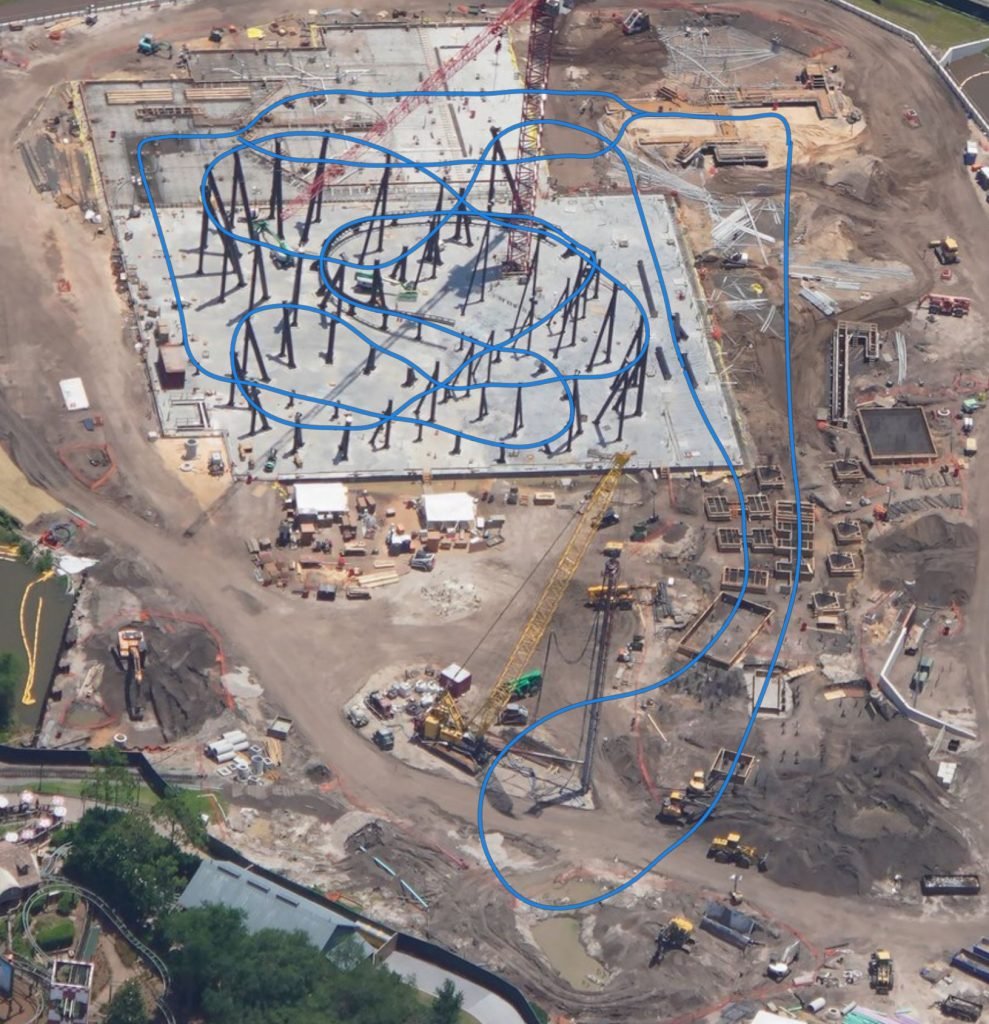 Ok, on to the new installation spotted today. Located on the back half of the construction site is a single power ring (so far) that the coaster track passes through. These power rings are located throughout the ride, and this particular one is located in the first half of the interior portion of the ride. As you can see, the power ring has been mounted to the frame of the supporting steel structure. This is just the first of many to be installed in the coming weeks and months.
For a ride through of the Tron Lightcycle Power Run out in Shanghai Disneyland, check out the video below from SoCal Attractions 360.
As always, keep checking back with us here at BlogMickey.com for the best look at the Tron Lightcycle Run roller coaster construction at Magic Kingdom and much more from around the Disney Parks!