After almost 16 months of closure due to COIVD-19, the EPCOT Monorail line has reopened at Walt Disney World. We made it out to the Transportation and Ticket Center (TTC) to catch the first monorail to EPCOT!
Monorail Blue arrived shortly before 9:40am and guests were held in the TTC station until 9:55am.
A new paint scheme runs the length of the platform.
The monorail offers wonderful views of EPCOT! Guests were minutes away from being let into the park as the first Monorail arrived. We'll have a more detailed look at the World Celebration construction soon!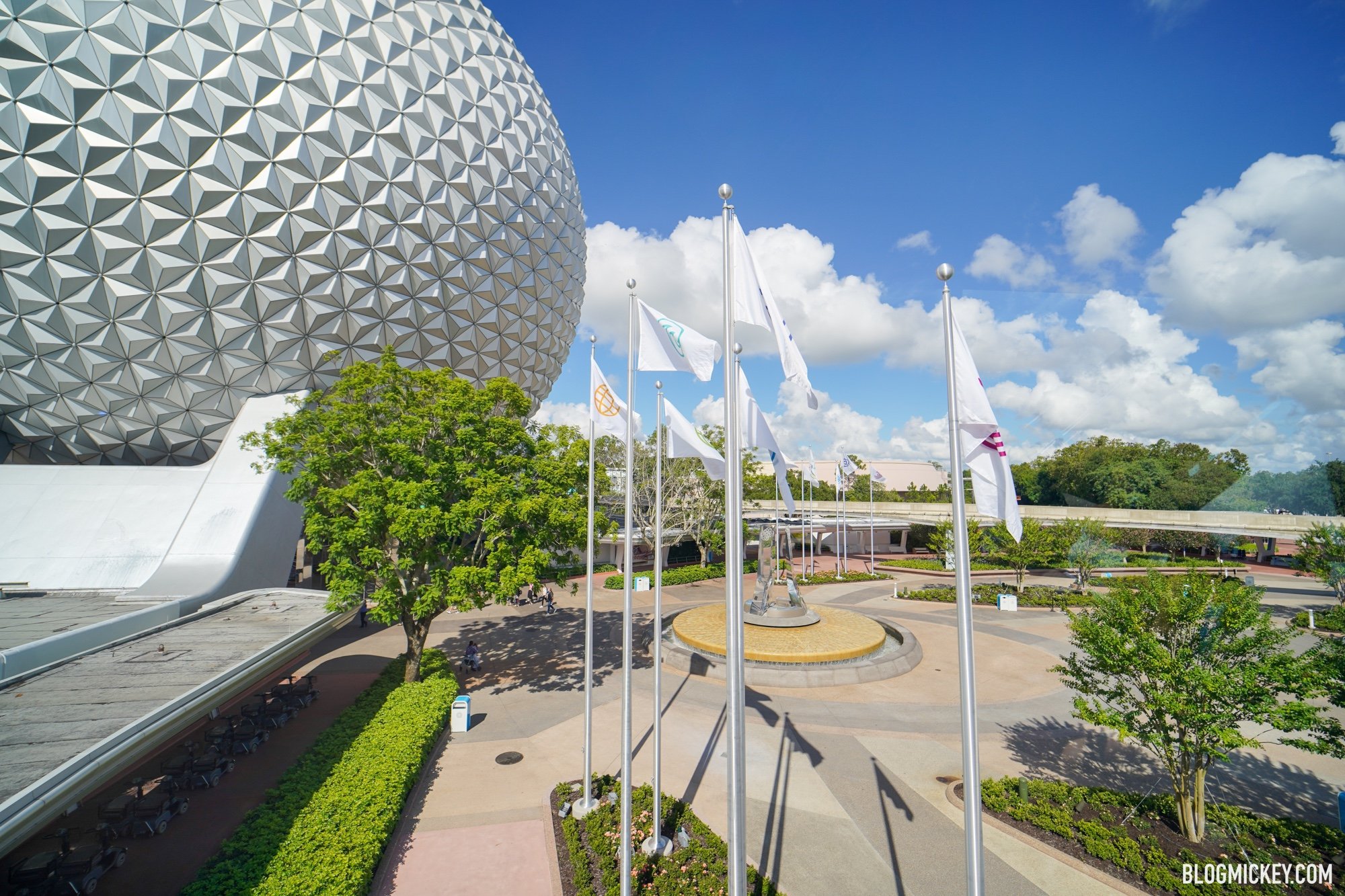 On the way back to Magic Kingdom, we got our first elevated look at the new paint scheme for the parking plaza.
The EPCOT Monorail runs from one hour prior to official park opening to one hour past official park close.
As always, keep checking back with us here at BlogMickey.com as we continue to bring you the latest news and photos from around the Disney Parks!