Following a test at Blizzard Beach, Disney World has rolled out biometric finger scanning to its theme park entrances today. We made it out Disney's Animal Kingdom this morning to catch it in action. Disney rolled out finger scanning to Disney's Animal Kingdom first, and will likely roll it out to other parks in the coming days.
During the phased reopening following the COVID-19 shutdown of its theme parks, Disney rolled out a suite of new safety measures to mitigate the likelihood of transmission in its theme parks. Safety measures such as physical distancing and temperature checks have ended, and now Disney seems to be comfortable with very high traffic touch surfaces returning as well.
All guests are required to use the fingerprint scanning to enter the theme parks, regardless of media type (eg. MagicMobile, MagicBand, or physical card). Here's a look!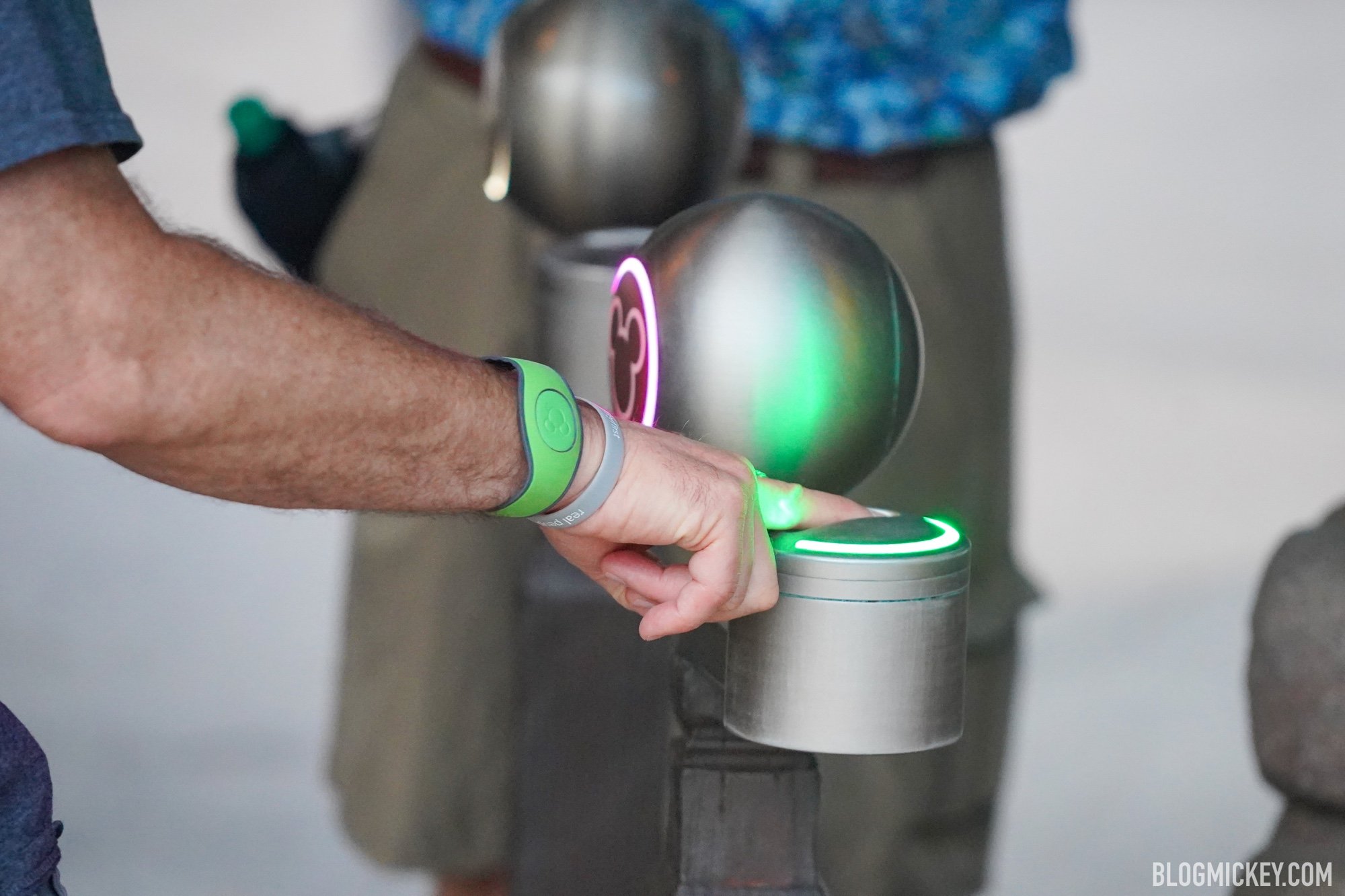 Hand sanitizer dispensers are nearby for guests who would like to use them.
Additionally, we spoke with Guest Relations this morning about opting out of fingerprint scanning. The process of opting out remains the same as prior to the pandemic, but Cast Members did warn that the actual process of getting into the theme parks could be slower now that they need to check for a Disney Park Pass and other unnamed factors that weren't required prior to COVID-19.
For those looking to opt out of the fingerprint scanning process, we wrote about it in the days leading up to the COVID-19 shutdown of Walt Disney World, and you can read about our experience in the article below.
As always, keep checking back with us here at BlogMickey.com as we continue to bring you the latest news and photos from around the Disney Parks!