Guests riding Spaceship Earth over the course of the past few days may have noticed some animatronics missing from the attraction. On a ride through this morning, we noticed that two animatronics were completely removed from the slow-moving ride through humanity's past.
Caveman Scene
As you can see in our photos below, the main caveman is missing from Spaceship Earth. First, here's a look back at where he should be.
Here's a look at the scene from this morning.
Roman Scene
Also missing is the roman solider from the Rome is burning scene. Again, here's a look back at how the scene should be presented.
And here's a look at the scene from this morning.
Disney has previously announced a planned refurbishment and overhaul of Spaceship Earth. The project was postponed due to COVID-19 and has not started back up yet. It's unlikely that the missing animatronics have anything to do with the project, but Disney has been silent so far. Cast Members expect both animatronics to return in the future.
Spaceship Earth Refurbishment Overhaul
The Spaceship Earth refurbishment project was announced during the 2019 D23 Expo. The now-CEO Bob Chapek took to the stage and announced that Spaceship Earth would get some "new magic" as part of the World Celebration overhaul project.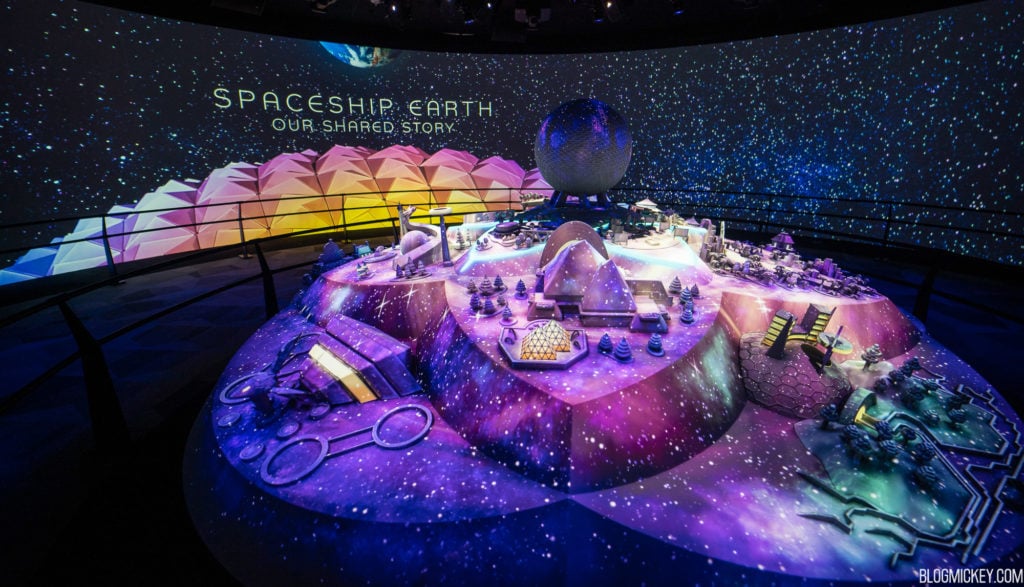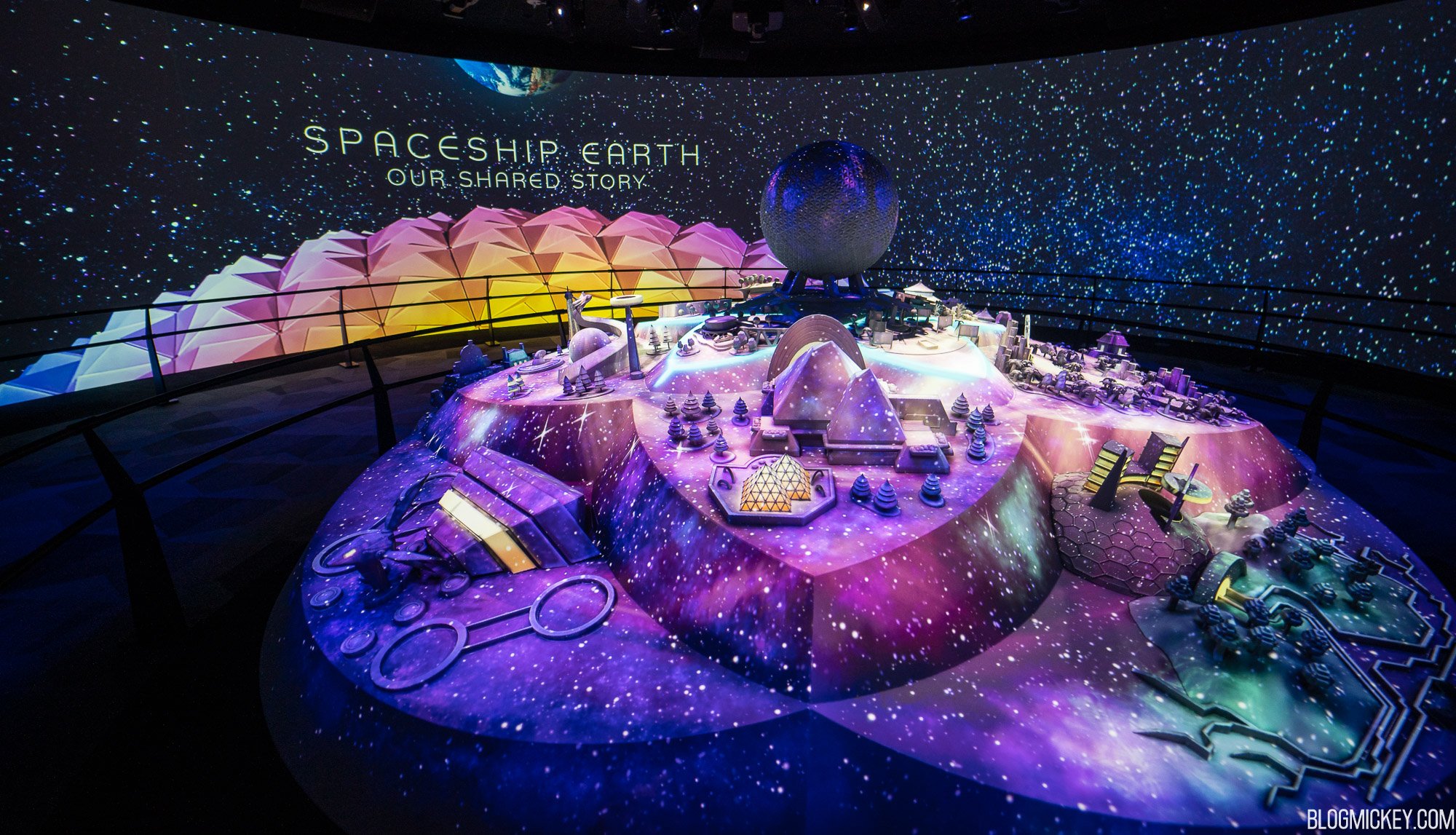 The new Spaceship Earth will still feature great moments of human history, but instead of inventions and technology, Disney will focus on something that binds all of humanity together: storytelling. Many of the scenes you know and love will remain, but Disney plans to bring them to life in amazing new ways. New scenes will also be added to reflect the universal nature of the human experience.
In addition to fresh narration, you'll have a new guide. In each moment of your journey, you'll follow a magical light that Disney calls a Story Light which will play a central in the experience.
On February 25, 2020 it was announced that Spaceship Earth would be closing on May 26, 2020 for an extensive refurbishment.
When the theme parks closed in mid-March 2020 due to COVID-19, construction around the resort was paused indefinitely – including the Spaceship Earth refurbishment. On June 1st, we wrote that it was rumored that Disney was going to delay closing Spaceship Earth.
By June 20th, Disney confirmed our reporting and announced that Spaceship Earth would continue to be available in its current state while they pause on its planned refurbishment.
For more on the Spaceship Earth refurbishment and overhaul, check out our project tracker below!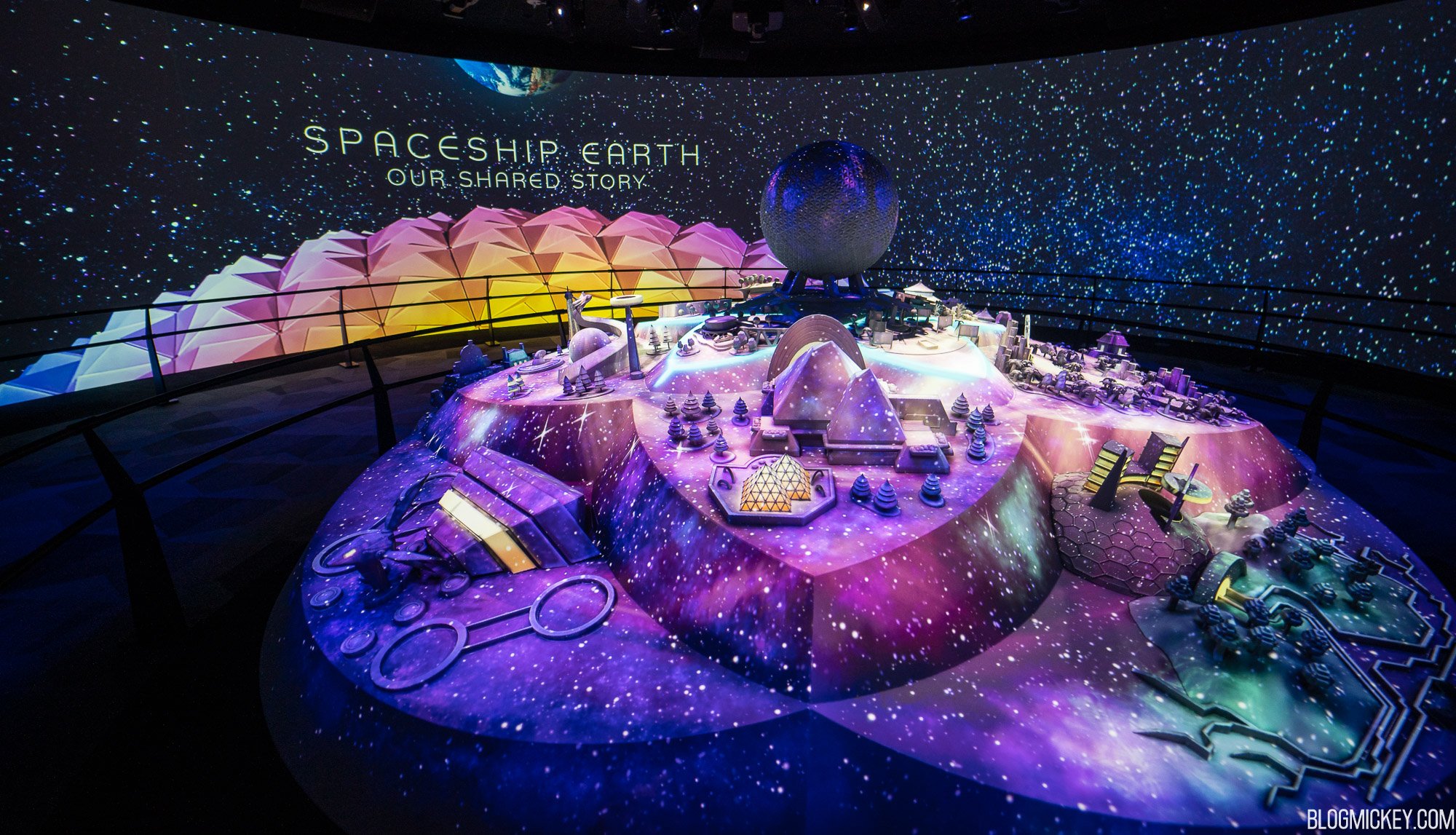 As always, keep checking back with us here at BlogMickey.com as we continue to bring you the latest news and photos from around the Disney Parks!