In a wide-sweeping update about the ongoing transformation of EPCOT, Disney did not mention a number of their previously announced projects.
It's worth noting that the press release not only mentioned projects like Space 220 that are already open, but also projects that are still piles of dirt such as the Journey of Water attraction and "festival area".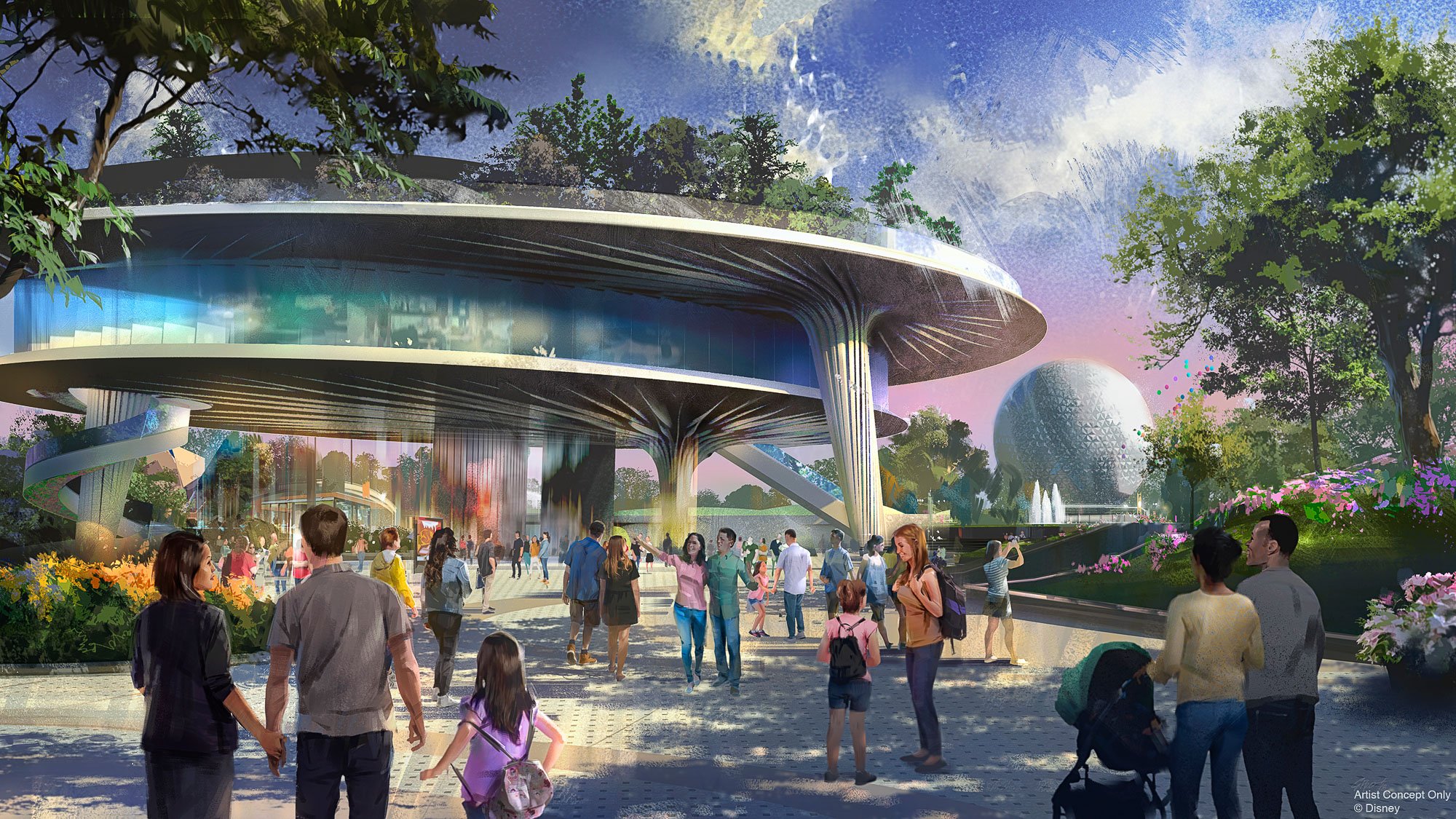 We mention that because Disney has not chosen to only mention projects that are close to opening, but projects that have barely begun as well. That is to say that Disney has purposely left out the following projects from their EPCOT transformation update:
PLAY! Pavilion
Originally announced in February 2019, Disney has been borderline evasive in official communications about the PLAY! Pavilion takeover of the Wonders of Life Pavilion.
In the February 2019 announcement, Disney said that the PLAY! Pavilion would "open just in time for the 50th anniversary of Walt Disney World Resort". With just days to go, it's clear that Disney has not only missed this deadline, but they also failed to mention the project at all in a recent press release.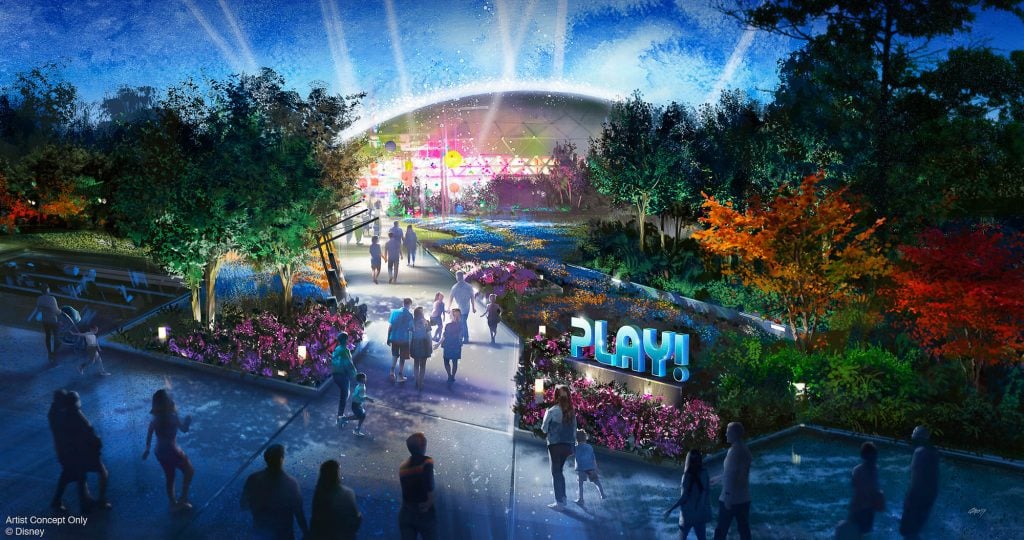 At this point, it's unclear what Disney's long-term plans are for the PLAY! Pavilion, and their silence on the project could be seen as concerning. That said, we have seen quite a bit of attention and construction on the roof replacement project, but that could just be due to the aging nature of the structure, and not necessarily indicative of progress on bringing the PLAY! Pavilion to life at EPCOT.
Spaceship Earth Updates
We were just two months away from an extensive closure, refurbishment, and story update to Spaceship Earth when Walt Disney World Resort closed due to COVID-19. Now, the project appears to be delayed indefinitely.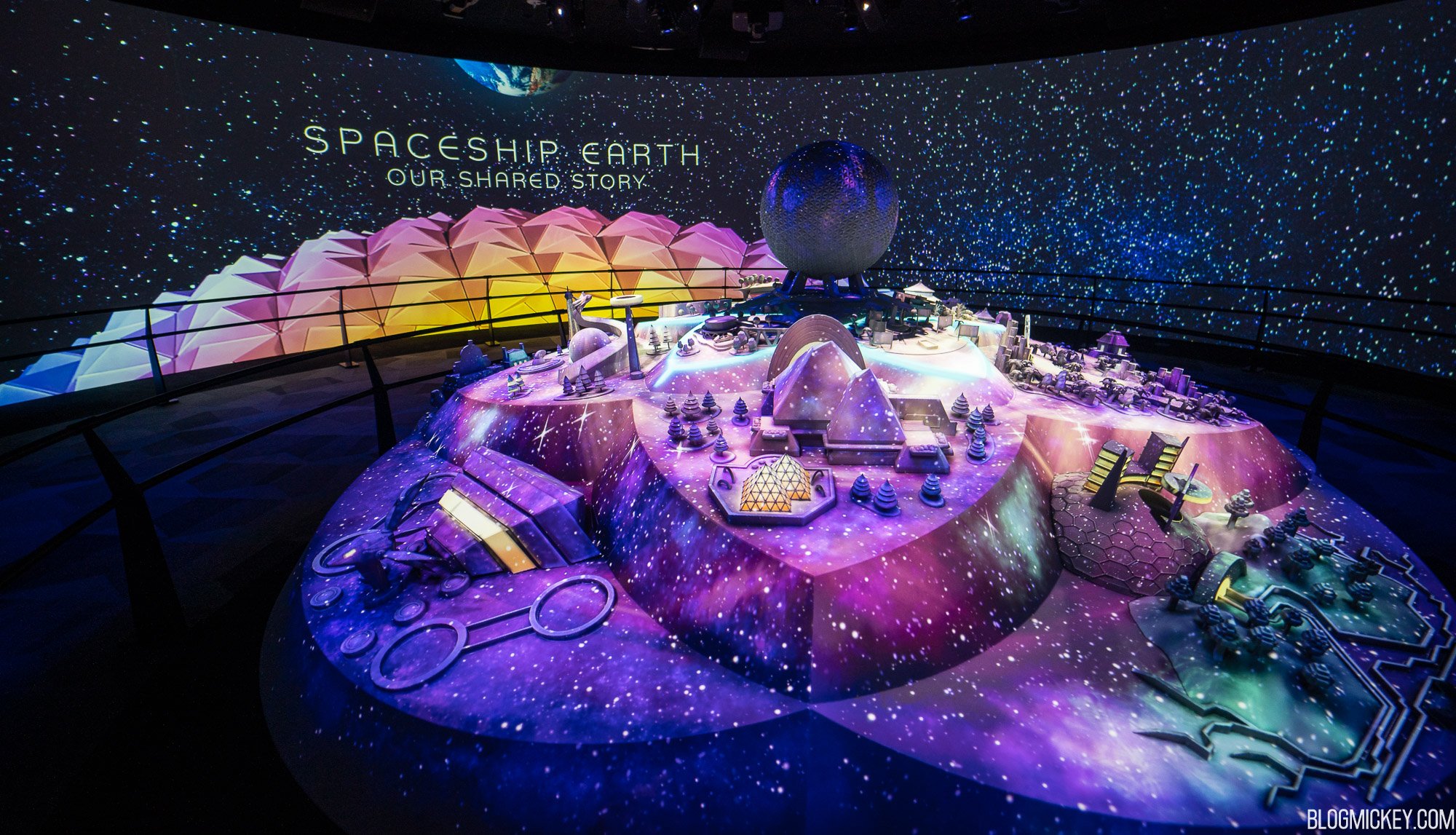 Mary Poppins Attraction
We'd be remiss if we didn't mention the Mary Poppins attraction that was removed from the EPCOT Experience preview center on the same day that the Spaceship Earth project was removed.
While it's believed that Spaceship Earth will eventually be updated, it's unclear if the Mary Poppins attraction will be part of the future of EPCOT at all.
Wonderous China Seamless 360-Degree Update
Like the PLAY! Pavilion project, the Wonderous China update has been ignored from recent updates. Wonderous China was announced at the same time as other updates that have since debuted such as Canada Far and Wide in Circle-Vision 360, Beauty and the Beast Sing-Along, and Awesome Planet.
Updates Promised
While Disney failed to mention the above projects, they did promise updates at a later time:
Guests can visualize these exciting plans for EPCOT at Walt Disney Imagineering presents the EPCOT Experience in the Odyssey Events Pavilion. Here they discover an exhibit showcasing the relentless innovation, energy and excitement driving the park's future throughout this period of transformation. More information on other previously announced experiences coming to EPCOT will be provided at a later date.
As always, keep checking back with us here at BlogMickey.com as we continue to bring you the latest news and photos from around the Disney Parks!