A newly released piece of concept art was shown off yesterday that better shows where the Dreamers Point Walt Disney statue will sit in EPCOT.
First, let's take a look at the previously released concept art, which was somewhat vague and while it represented that the area would be near Spaceship Earth, it was far more conceptual than the newly released art.
In the Disney Parks panel hosted by Josh D'Amaro, Disney showed off a piece of concept art that places Dreamers Point in a more realistic location right behind Spaceship Earth. The art was not dated and it was seen in the background of a video, but it more accurately represents what the area will look like in the future. (H/T DrewDisneyDude).
If you don't immediately recognize the structure behind the statue as having anything to do with Spaceship Earth, you'd be forgiven. That structure does not look like that right now, but here's another angle of the structure from concept art released during the announcement of the Spaceship Earth refurbishment.
If we use the above piece of concept art for the refurbished Spaceship Earth, and combine it with the new concept art of Dreamers Point, we can roughly see that the statue of Walt Disney should be pretty close to immediately behind the footprint of Spaceship Earth.
The entire Dreamers Point area will be located "behind" Spaceship Earth in the World Celebration neighborhood as seen in the concept art below.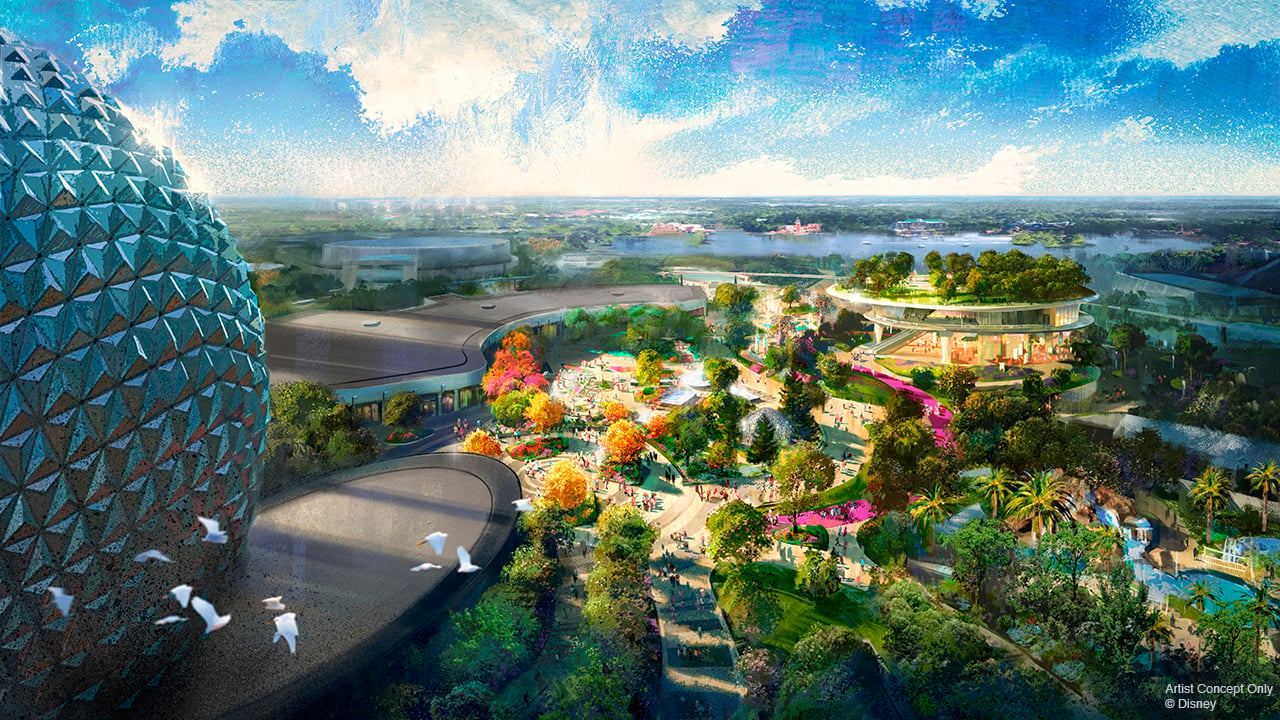 Now, that begs the question: what is the status of the Spaceship Earth project? Disney Parks Chairman Josh D'Amaro did not mention the Spaceship Earth project at all during his update on the theme parks yesterday. Then again, a lot of the D'Amaro panel was light on new details for the Disney theme parks.
For more on Spaceship Earth and the refurbishment project, check out our article below.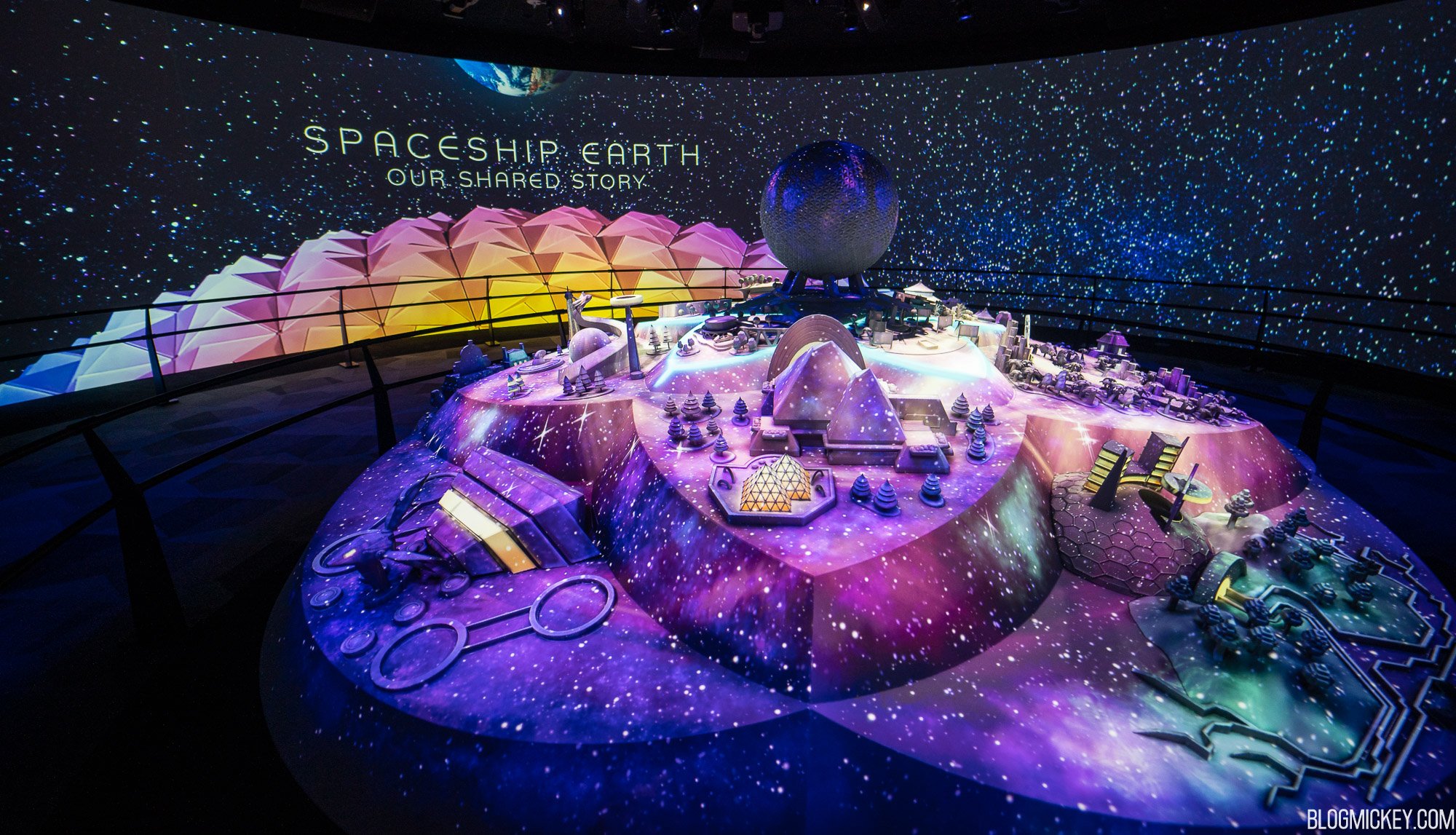 As always, keep checking back with us here at BlogMickey.com as we continue to bring you the latest news and photos from around the Disney Parks!