The best-laid plans are bound to go awry, even at Walt Disney World. A vacation that requires meticulous planning likely includes at least one day of using the Early Entry perk if you're staying at a Walt Disney World hotel. Early Entry is a perk for resort guests only that allows you to get into any Walt Disney World theme park 30 minutes before the park opens to regular guests. The perk, if used correctly, can lead to a wonderful jumpstart to your day and allow you to ride one or two attractions before the park even opens.
That said, you can plan to your heart's content, but if a ride doesn't want to work, you're almost back to square one. We've tried Early Entry at Disney's Hollywood Studios a few times now and while we've had some success, we've had more misses than anything else. When we tried Early Entry for Rise of the Resistance in mid-January, it was broken, forcing us to make a game-time decision to head for Slinky Dog Dash instead. To read more about that experience, check out our article below.
Then, we came back about a week later and we were able to get on Rise of the Resistance, but not without a substantial wait. You can read about that experience in the article below.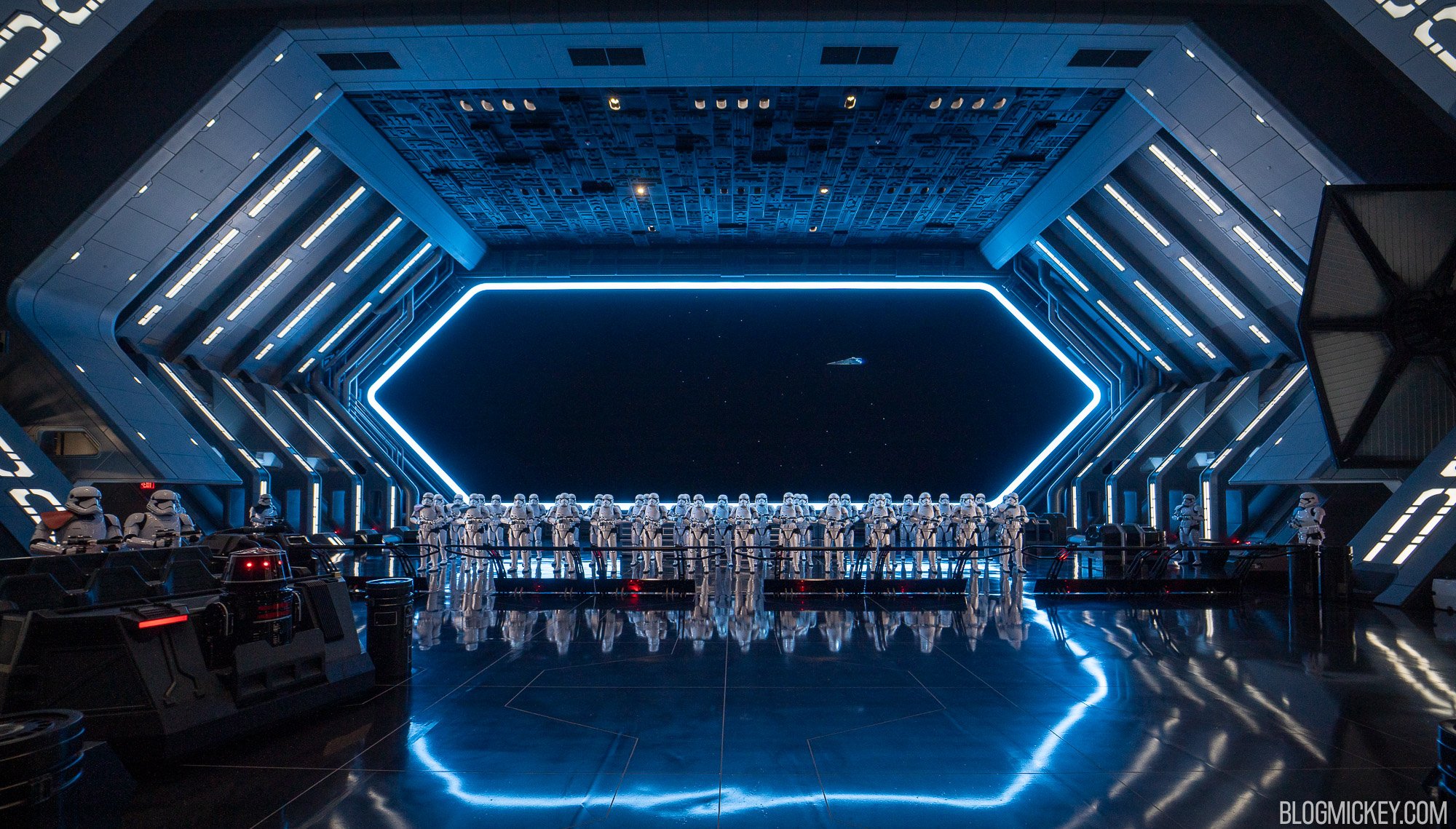 Today, we came back to Disney's Hollywood Studios to try and start with Slinky Dog Dash, and wouldn't you know it, Slinky Dog Dash was broken. Again, we were forced to call an audible.
All was going well until around 8:04am when Cast Members began walking along the already-lengthy queue of guests to inform them that Slinky Dog Dash would not open at 8:30am and experience a "delayed opening". In the moment, we knew that going to Rise of the Resistance would likely be a waste as the queue would already be at least an hour long given its popularity. So, what should we do? The line was growing quickly at Toy Story Mania as guests left the Slinky Dog Dash queue, and a quick walk by Mickey and Minnie's Runaway Railway showed about a 30 minute wait.
Instead, we noticed that Millennium Falcon: Smugglers Run was open early! How did we know? My Disney Experience doesn't show wait times until 8:30am in the app, so that's not going to be your friend during an Early Entry audible, but the tip boards placed throughout Disney's Hollywood Studios will tell you if an attraction is open early by showing a wait time.
As you can see below, Millennium Falcon: Smugglers Run was posting a 15 minute wait. With most guests in the queue for Rise of the Resistance (it would be broken too), Smugglers Run seemed like a good option. As you can see, rides that are not open yet post an 8:30am opening time. The only thing we'd wish Disney would communicate better is downtimes. Slinky Dog Dash, Rise of the Resistance, and Rock 'N' Roller Coaster were all closed for Early Entry and the only way to know that was to walk to the attraction and speak with a Cast Member. Even "delayed opening" would be helpful in making decisions.
By the time we made it to Smugglers Run, we were overjoyed to see that the 15 minute posted wait was really a walk-on and we were able to ride and exit the attraction within 17 minutes!
The takeaway here is that as redundant as the tip boards might be during normal operations, they can be a huge help during the Early Entry period should you get a curveball thrown your way.
As always, keep checking back with us here at BlogMickey.com as we continue to bring you the latest news, photos, and info from around the Disney Parks!