We've already seen the Connections Cafe sign, but what about the "eatery" portion of the split space? Connections Cafe will be a Starbucks, and Connections Eatery will be a new quick-service venue that promises to "take your taste buds on a tour around the world with dishes inspired by Italian, French and Asian cuisines". For a look at the full Connections Eatery menu (with prices), check out our article below.
Earlier today, we took a spin on the EPCOT monorail to check in on various EPCOT projects. While on the monorail, we spotted a new Connections Eatery sign, now installed above one of two entrances from World Discovery. Here's a look at the sign along with some newly planted foliage.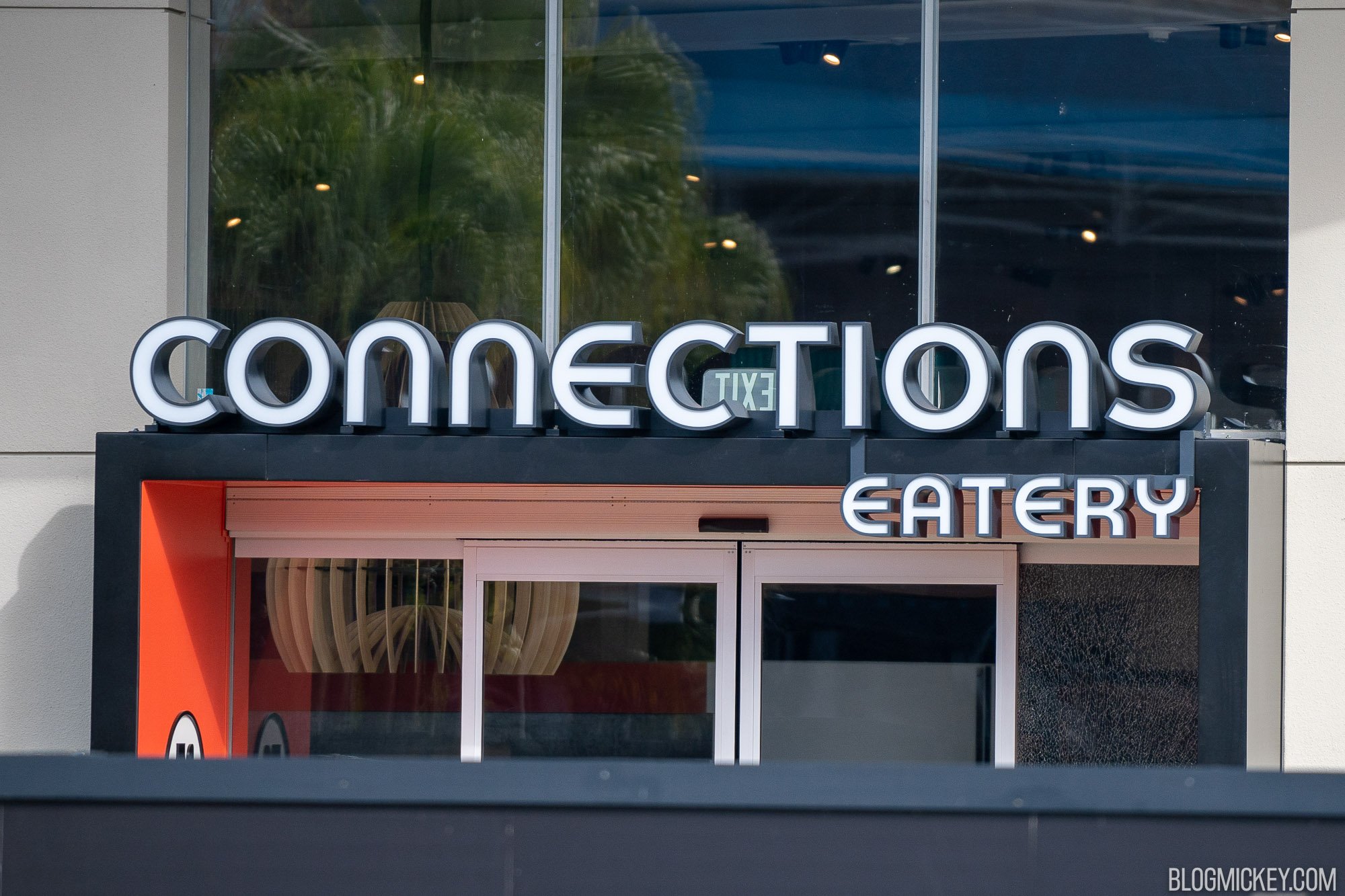 As always, keep checking back with us here at BlogMickey.com as we continue to bring you the latest news, photos, and info from around the Disney Parks!