Disney has made a change to the design of the trash cans at the exit to the new Guardians of the Galaxy: Cosmic Rewind attraction at EPCOT. The design change removes the previously outward sloped design in favor of a level design. This is a small change, and one that we typically wouldn't cover if it weren't for the fact that motion sickness concerns are such a big deal with this ride. For tips on how to avoid motion sickness, check out our article below.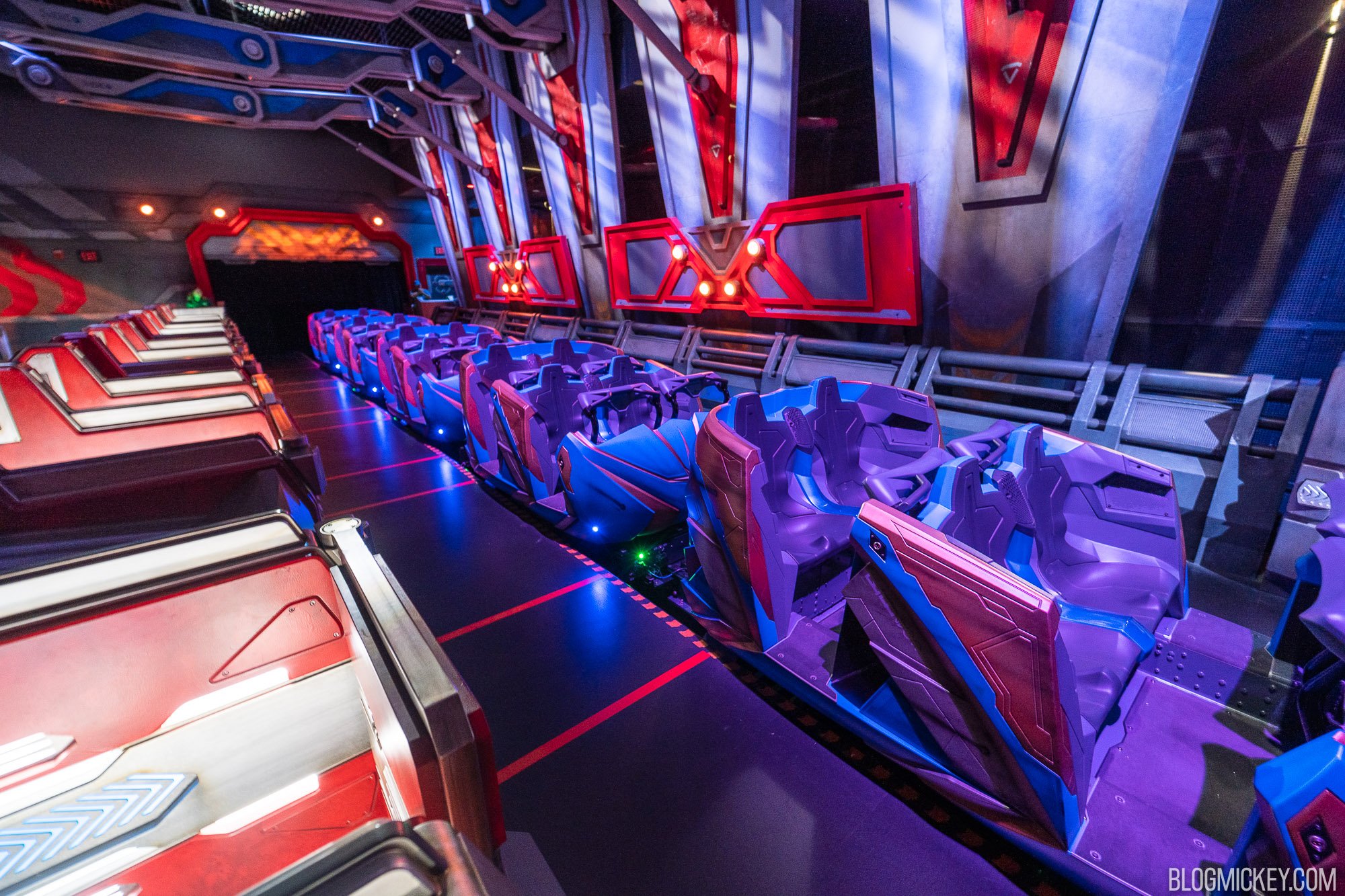 Back to the recent changes. Disney is clearly still making operational adjustments to account for guests experiencing motion sickness. Back in mid-June, Disney doubled the amount of trash cans at the exit to the ride and added a bench in the unload area for guests who need to take a breather after riding Cosmic Rewind.
As you can see in the file photos above, the trash cans still had the sloped tops that would cause issues for guests needing to immediately use one after getting off of the ride.
Now, Disney has replaced the sloped lids with flat lids. While the change should help cleanup, the size of the hole in the top of the trash can doesn't appear to be any larger than the previous lids.
While concerns over motion sickness persist, Disney has not made noticeable adjustments to the ride profile, which still remains identical to what we experienced during previews and through opening day. The ride system is unique and might not be for everyone. That said, we do think that Disney could do a better job demonstrating the controlled spinning nature of the ride via a pre-ride video that gives guests a better idea of what they can expect during the ride.
Until then, we recommend watching this video of early proof of concept testing to get a better idea of what you will experience while on the ride. Note that this track is not the track that you will experience during Cosmic Rewind, but the motion of the ride vehicle is similar.
As always, keep checking back with us here at BlogMickey.com as we continue to bring you the latest news, photos, and info from around the Disney Parks!