As part of the ongoing New York Comic Con, Disney has officially released a Xandarian translation guide to help guests explore the Wonders of Xandar Pavilion at EPCOT. The aim of the Wonders of Xandar Pavilion is to showcase the Xandarian culture and technology to guests who visit EPCOT. Of course, during your tour, something goes wrong and the Guardians of the Galaxy call on guests to help save…the galaxy, but not before you get to explore a few exhibits as part of "Act 1" of the attraction, aka an immersive queue.
Xandarian Translation Guide
Here's the Xandarian translation aid that Disney released at New York Comic Con!
We did our own translation during the opening weeks of the attraction and found some fun Easter Eggs in the queue and ride – including some that needed to be translated. For more on some of the Easter Eggs that can be found during your Guardians of the Galaxy: Cosmic Rewind experience, check out our article below!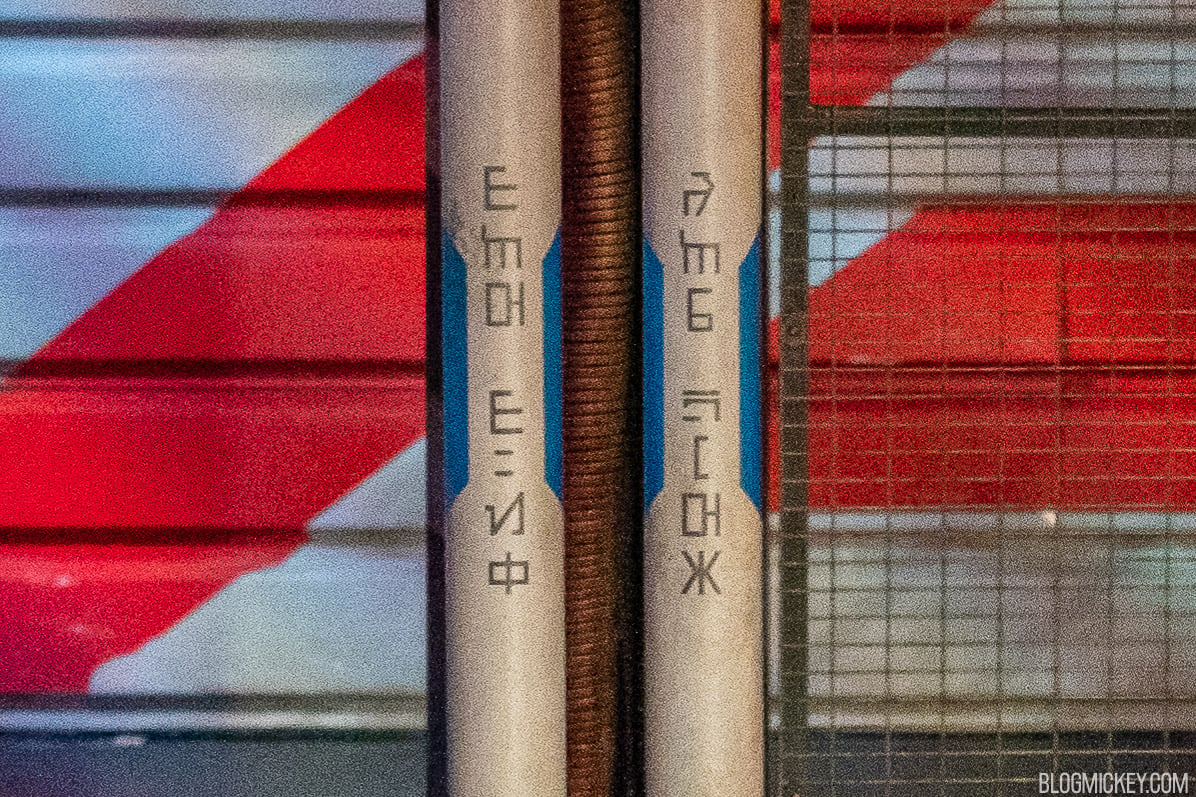 As always, keep checking back with us here at BlogMickey.com as we continue to bring you the latest news, photos, and info from around the Disney Parks!