As we continue our coverage of the new Guardians of the Galaxy: Cosmic Rewind roller coaster at EPCOT, we wanted to take a longer look at the Galaxarium. The Galaxarium is the first room that guests will experience in the queue and it features 30 minutes of content to keep guests entertained as they wind through the room.
During the presentation, Worldmind a sentient supercomputer, tells us about the shared history of Terra (Earth) and Xandar. During the presentation, guests will learn about real-world science such as the Voyager spacecraft missions, The Big Bang, and how life is sustainable in the galaxy. There are also some fun moments where we discover that Xandarians are actually behind UFO sightings and Worldmind attempts to comprehend Terran's fascination with turkey legs.
We think that the Galaxarium and subsequent Xandar Gallery are pitch-perfect for EPCOT. Essentially a planetarium for the galaxy, edutainment is at the heart of the experience. Spending an extended amount of time and filming the full Galaxarium presentation was actually a wonderful experience. The space comes alive with the presentation and there are some wonderfully relaxing moments between the scripted portions. Unfortunately, if the attraction is operating smoothly, you probably won't spend more than 10 minutes in the Galaxarium. Between the Galaxarium and the Xandar Gallery further ahead in the queue, there is plenty of content for guests to enjoy.
Here's our video of the full 30-minute Galaxarium presentation at Guardians of the Galaxy: Cosmic Rewind!
For more on Guardians of the Galaxy: Cosmic Rewind, check out our project page below!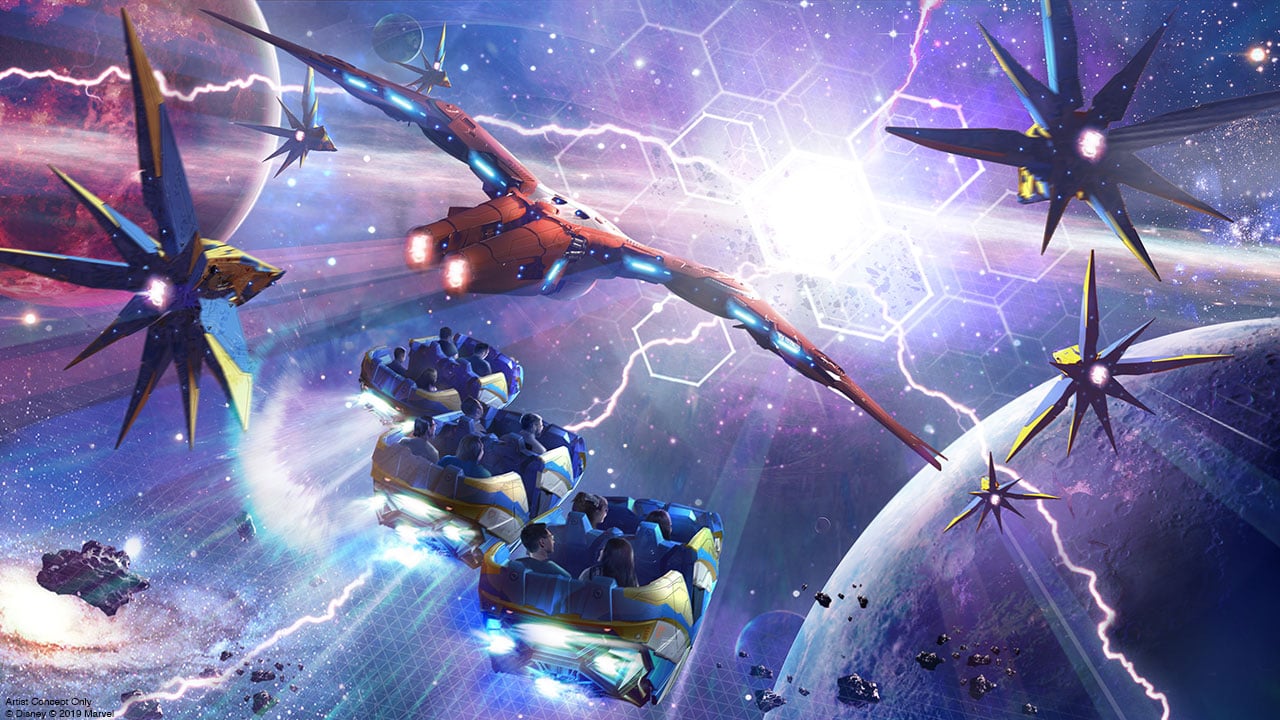 As always, keep checking back with us here at BlogMickey.com as we continue to bring you the latest news, photos, and info from around the Disney Parks!