After an initial sponsorship of Splash Mountain in 2018, Ziploc moved its Magic Kingdom attraction sponsorship to Jungle Cruise in 2021. During the Splash Mountain sponsorship, Ziploc distributed plastic bags to help guests keep their phones dry while riding the attraction. Here's a look at the Splash Mountain Ziploc bag.
As part of the sponsorship relocation to Jungle Cruise, a crate was repainted and themed to include the Ziploc brand. The crate was visible to guests as they exited the attraction. Here's a look at the crate.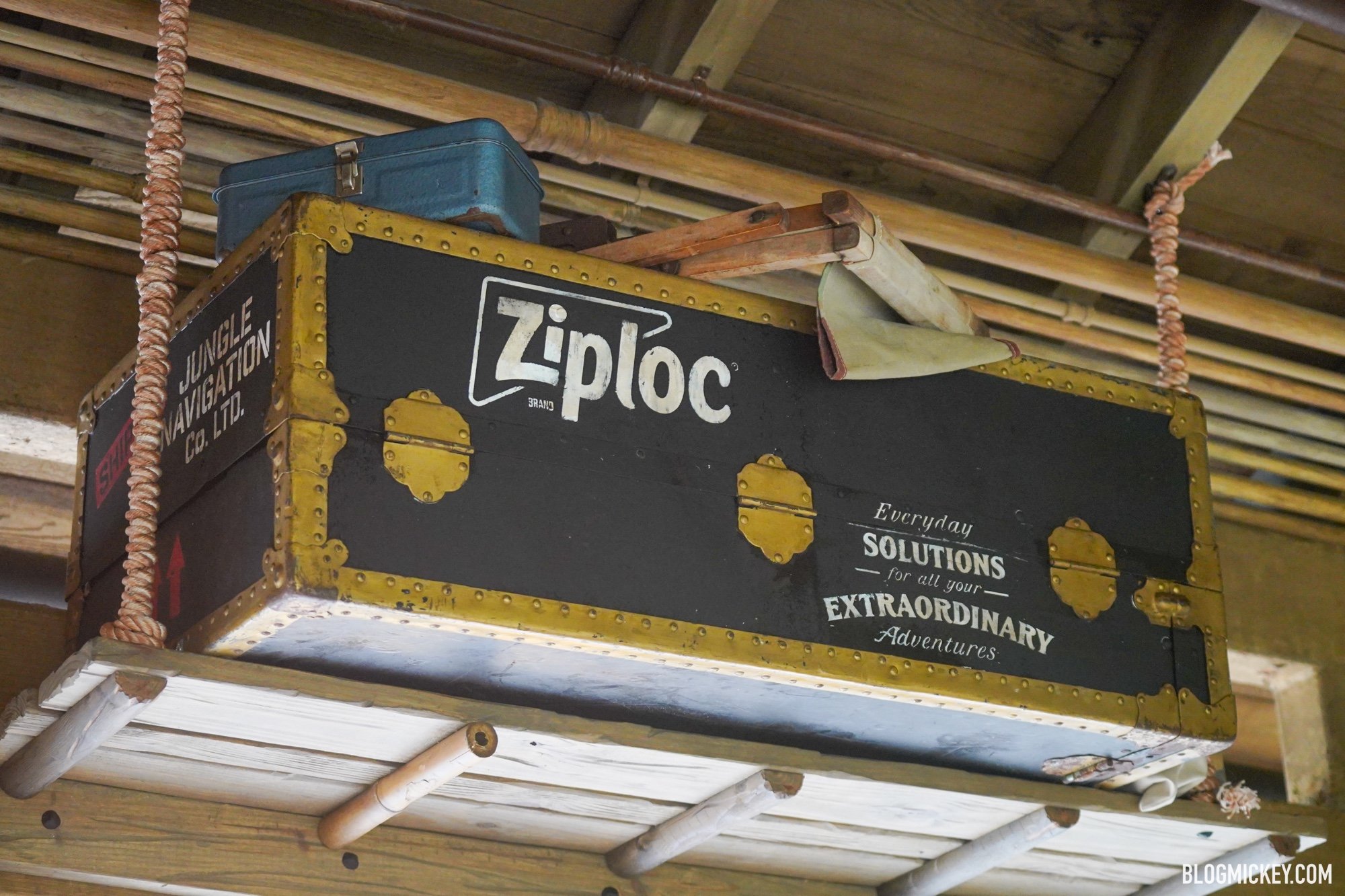 Now, guests riding the Jungle Cruise attraction can collect a "Jungle Navigation Co. Ltd Safari Sack". While the risk of getting wet on Jungle Cruise is lower than on Splash Mountain (most of the time), the Safari Sack should keep your small valuables dry should your Skipper steer a little too close to Schweitzer Falls.
There are hundreds of "one-of-a-kind" Safari Sacks available to pick up early in the queue, or even at the exit to the attraction. The Safari Sack is themed to a carrier bag with the opportunity to fill out the date that you received it and your name. The Safari Sack advertises that it "does it all", including:
Being Wild Animal Proof*
Holding everything imaginable, if you only imagine small things
Mostly backside-of-water resistant
Features the exclusive Skipper Zipper
*exceptions include: baboons, butterflies, chimpanzees, cobras, crocodiles, elephants, giraffes, gorillas, hippos, hyenas, impalas, lions, piranhas, pythons, rhinos, tigers, toucans, vultures, water buffaloes, wildebeests, zebras, and others
Here's a look at the Safari Sack!
As always, keep checking back with us here at BlogMickey.com as we continue to bring you the latest news, photos, and info from around the Disney Parks!