Leaked concept art from a former Imagineer working on the EPCOT overhaul project reveals details for the canceled Mary Poppins attraction at EPCOT. The concept art, and architectural designs, were included in a portfolio for a former Imagineer among other projects such as "Project Gamma" which is the World Celebration overhaul, and other projects at non-Disney theme parks.
First, here's the officially released concept art from Disney when the project was announced. Following the COVID-19 shutdowns, Disney "paused" the Mary Poppins attraction and Spaceship Earth overhaul.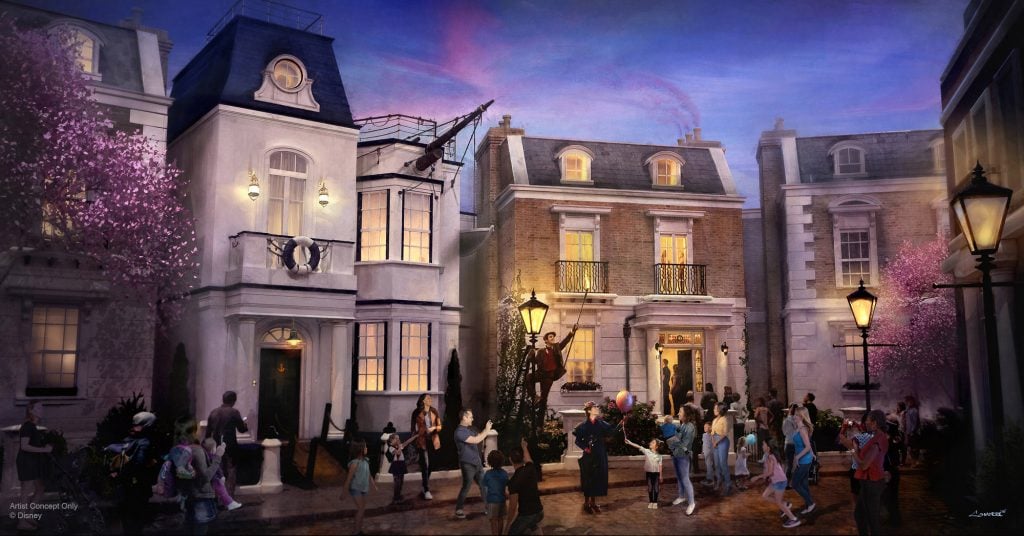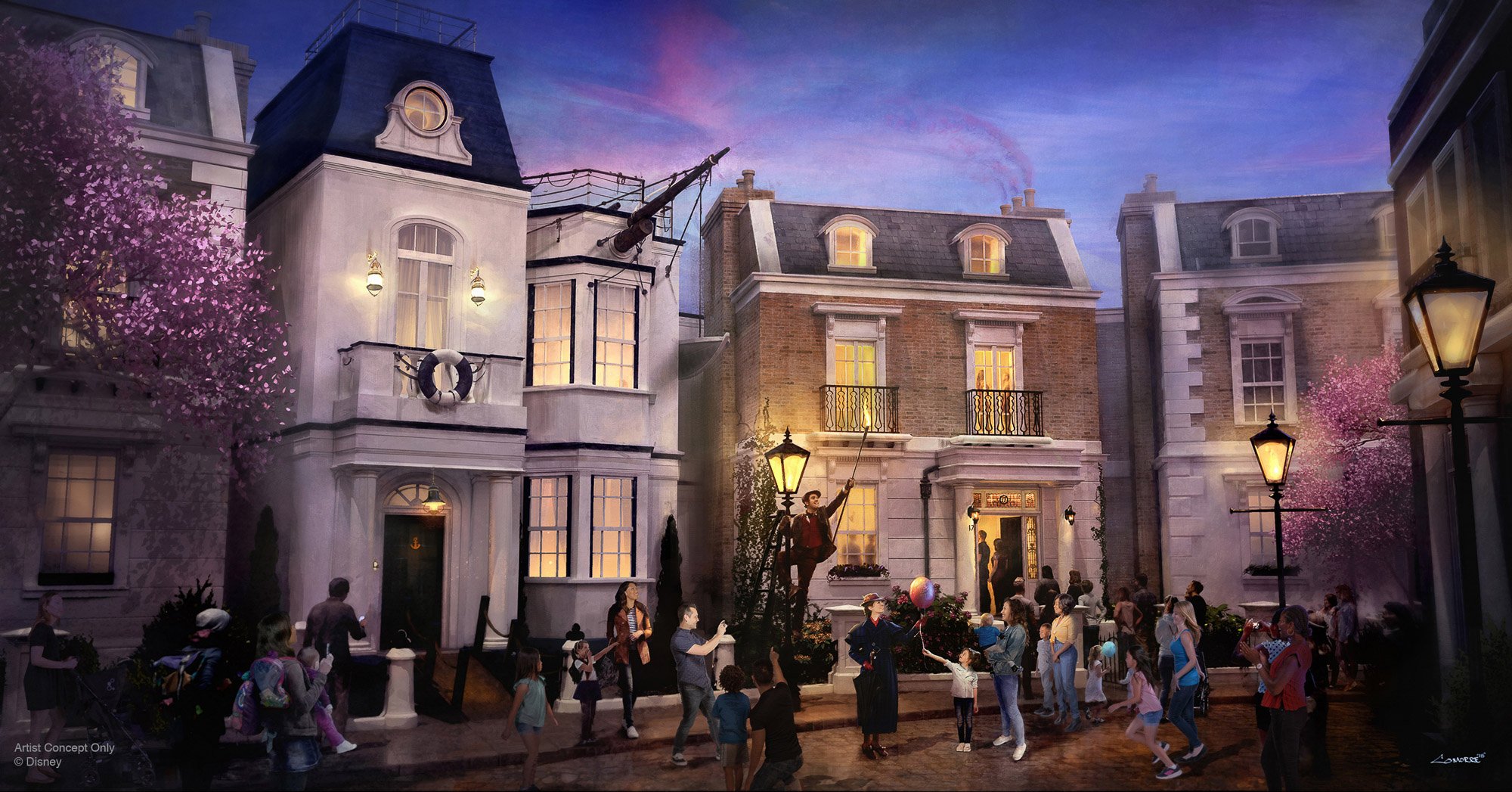 Here's a look at the leaked plans and concept art, which reveals that the planned attraction would've been an indoor teacup-style attraction.
It looks like the queue (right) would've contained some wonderful pre-show elements that may have had some "reveals" like many of Disney's modern pre-show experiences do.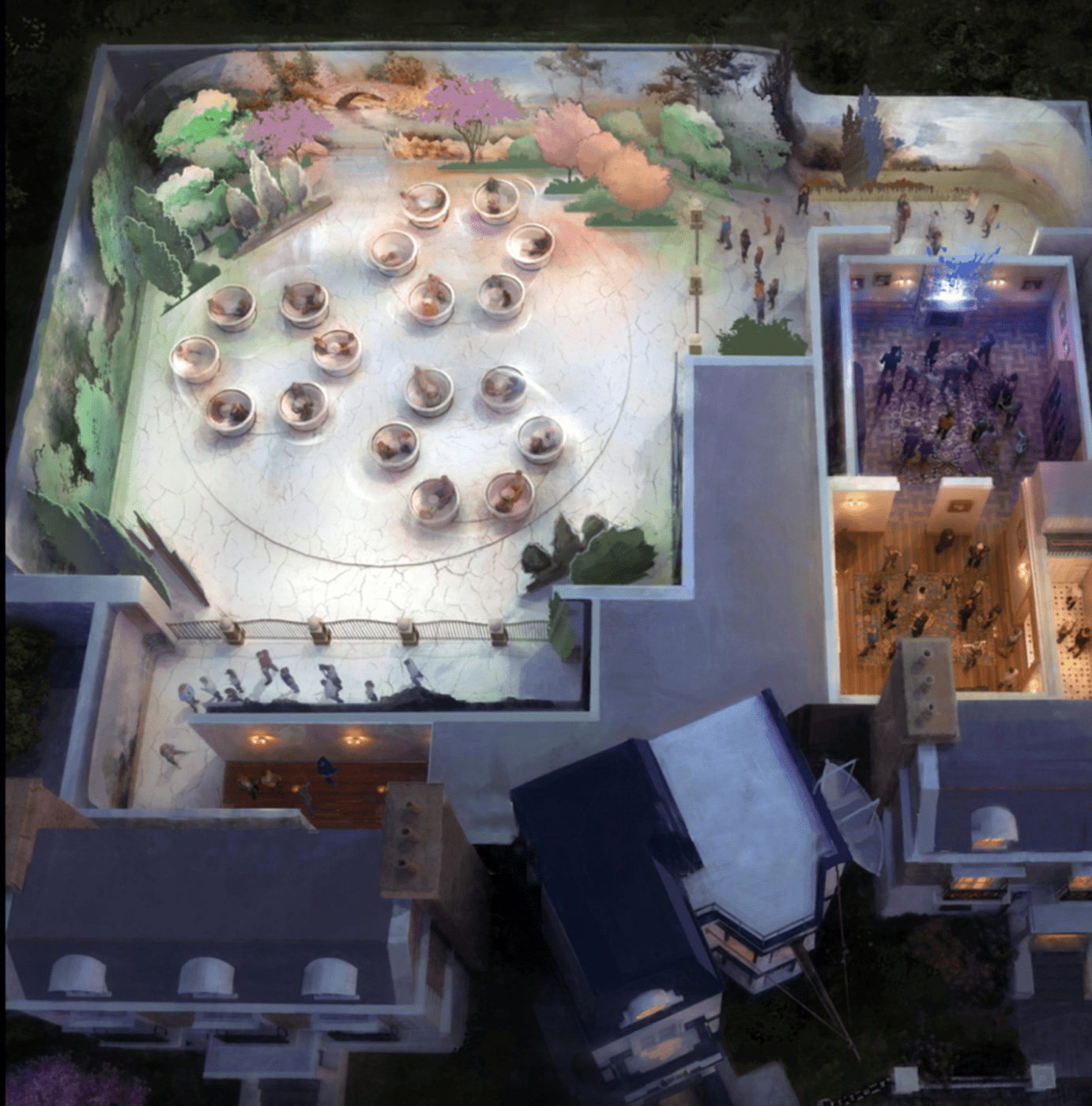 Finally, here's some concept art of the ride experience.
By creating an indoor teacup spinning attraction, Disney would've been able to control the environmental settings and show elements to create an immersive experience. No other details beyond the images were released, and Disney has not announced any plans to resume development of the Mary Poppins attraction since the statement that it was paused.
While the concept art and schematics look to be very real, and the project history for the Imagineer certainly align with someone who would have access to these types of documents, these were not officially released by Disney and thus we have to caveat that this is unofficial.
As always, keep checking back with us here at BlogMickey.com as we continue to bring you the latest news, photos, and info from around the Disney Parks!