One month to go until TRON Lightcycle Run opens to the public. The ride has been under construction for more than 5 years at this point, and Annual Passholders will get their first ride opportunities today as previews of the attraction begin. Passholder previews will be held on March 4-6 and March 8-12.
The next question is what happens from March 13th through April 4th? There will be invited media previews during that time, but that might only take a day or two to complete. Even if we give media the entire week of March 13-19, that still leaves something like two weeks of unaccounted-for time. D23 Gold Members will have a preview opportunity on March 18th.
Is it possible that Disney opens TRON Lightycle Run early or offers soft opening opportunities? It seems unlikely…very unlikely. When it opens on April 4, 2023, Disney will require guests to join a virtual queue to ride the attraction. There will be no chance to simply walk up to the attraction and get in a standby line. We're not sure how Disney could operate a virtual queue during a soft opening period – or how they could justify offering a standby line before the ride opens and then forcing guests to use virtual queue once it opens.
Past precedent for Remy's Ratatouille Adventure, Guardians of the Galaxy: Cosmic Rewind, and even Star Wars: Galaxy's Edge suggests that Disney likes to have tight control over preview opportunities. That said, Toy Story Land did soft open for a few hours the day before it officially opened to the public.
It's possible that Disney gives Cast Members a third opportunity to preview the attraction, but we already saw waning interest in additional Cosmic Rewind previews from eligible Cast. Perhaps Disney will offer a standby soft opening to guests who can flash an Annual Passholder card at the entrance to the attraction as sort of an in-between structured preview and a proper soft opening. Or, perhaps, TRON Lightcycle Run will simply sit there unutilized for two weeks. It's already been 5 years, what's another two weeks?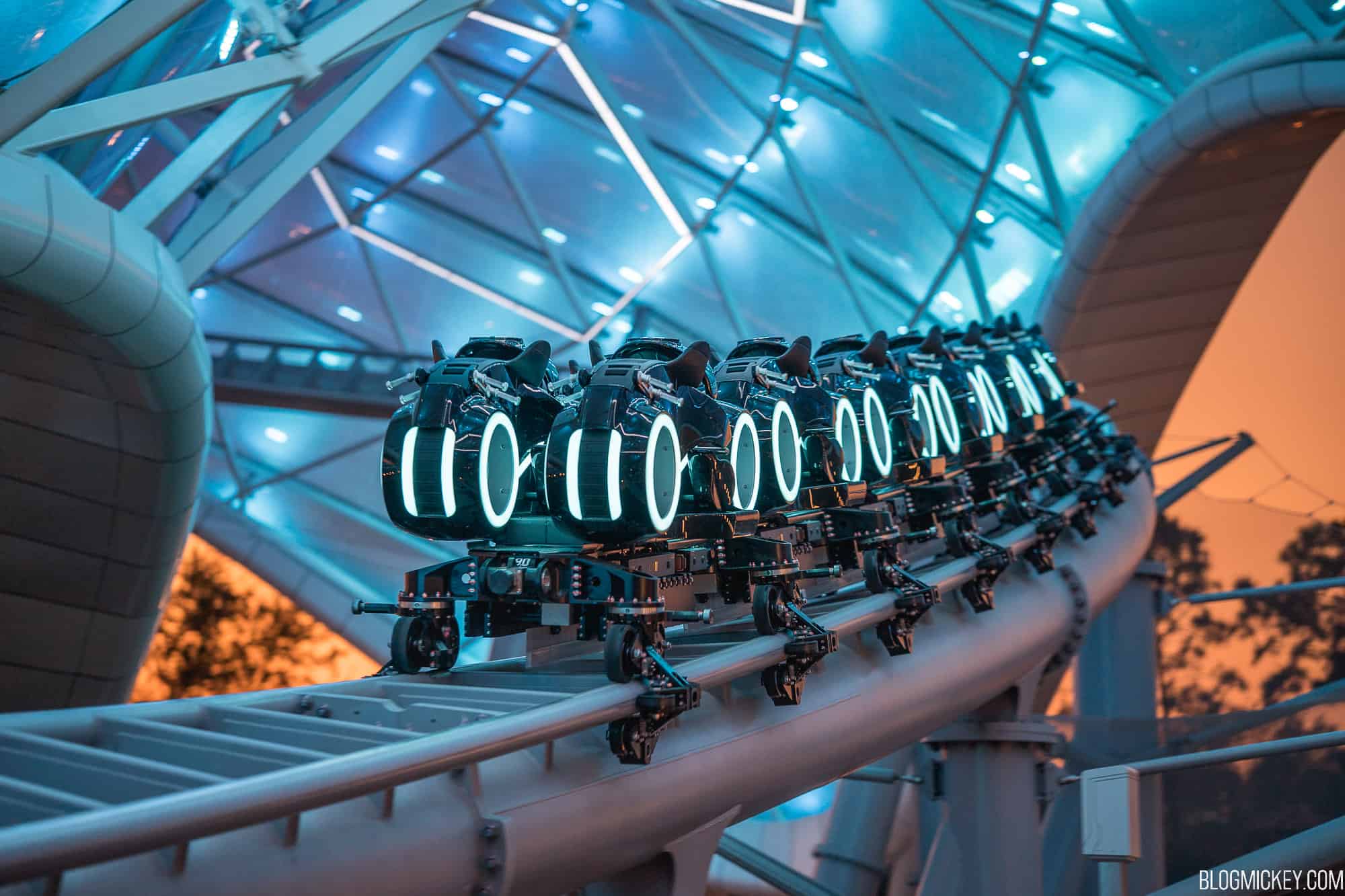 As always, keep checking back with us here at BlogMickey.com as we continue to bring you the latest news, photos, and info from around the Disney Parks!