With the announcement of the Spaceship Earth closing date for an extensive refurbishment on May 26, 2020, we wanted to put together an FAQ page that can be referenced throughout the refurbishment for the latest details. Here's our Spaceship Earth refurbishment FAQ list (Updated June 2nd):
When Does Spaceship Earth Close?
As noted above, Spaceship Earth will close on May 26, 2020 for an extensive refurbishment.
Will the Refurbishment Be Delayed?
As of right now, Cast Member unions are reporting that the refurbishment has been delayed.
Read More: https://blogmickey.com/2020/06/rumor-spaceship-earth-refurbishment-delayed-will-open-with-epcot-on-july-15th/
When Will Spaceship Earth Reopen?
As of right now, the exact length and scope of the work isn't known, but internal calendars have the attraction listed as closed for refurbishment through the end of 2020.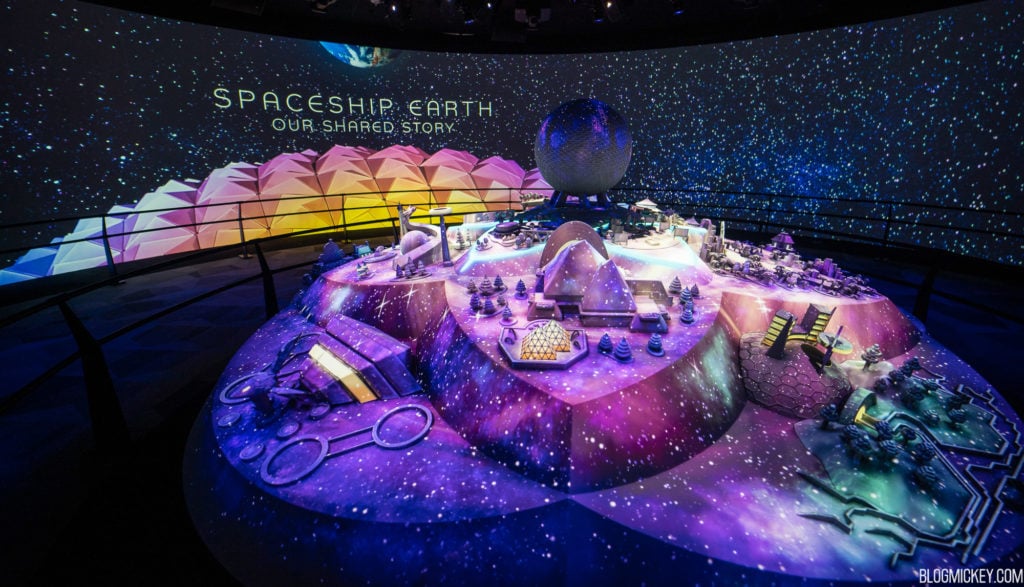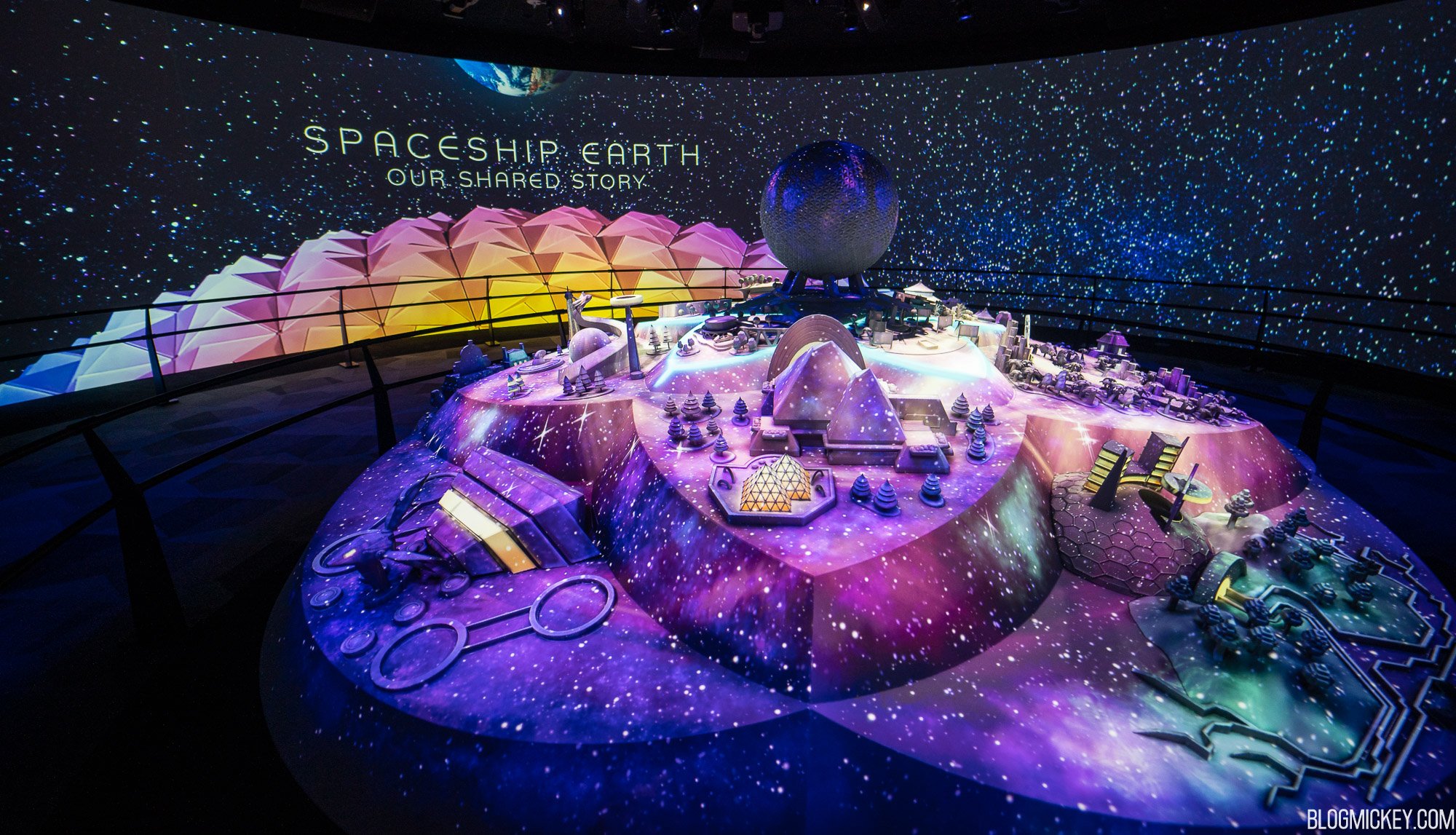 Will the Attraction Still be Called Spaceship Earth When it Reopens?
Disney has confirmed that the attraction will be called Spaceship Earth when it reopens to guests.
Will Spaceship Earth Continue to be the Park Icon?
Yes, Spaceship Earth will continue to be the park icon for EPCOT.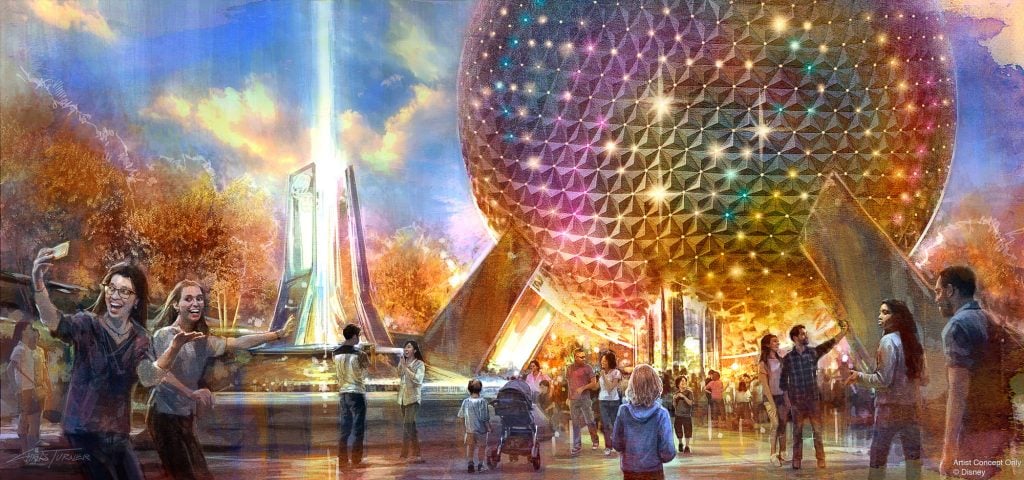 Will the Story Change?
Yes, and no. While the story of "inventions and technology" will go away, we will still see a storyline that will focus on the story of humanity. Spaceship Earth will remain a voyage through time, with a new focus on how storytelling binds humanity together.
Zach Riddley, Walt Disney World Site Portfolio Executive, Walt Disney Imagineering, said that Spaceship Earth will follow our long journey from prehistoric humans to today, brought to life with magic and depth that only Disney can deliver.
What Exactly is Changing?
Disney hasn't given us an exact list of changes for the attraction, but we can start to guess based on concept art released so far. Here's a mini-breakdown.
It looks like the phoenicians scene will look much the same as it does today with some enhanced projection effects.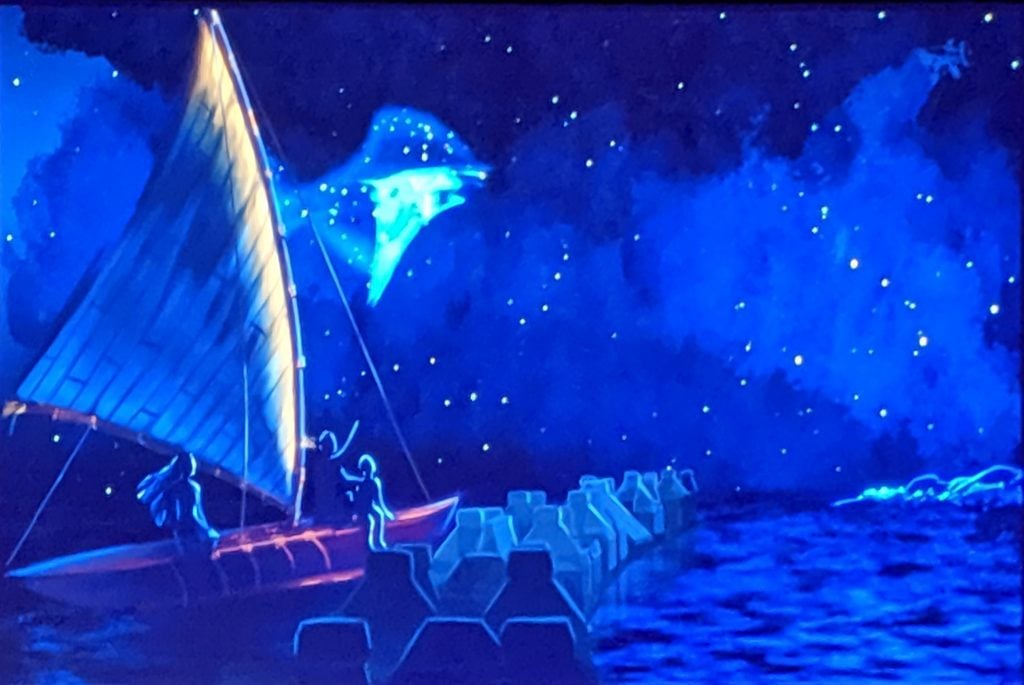 The Egypt scene looks to be changing as seen in the concept art released below. Projections and new lighting create a much more striking scene, and it looks like we'll see some adjusted animatronics.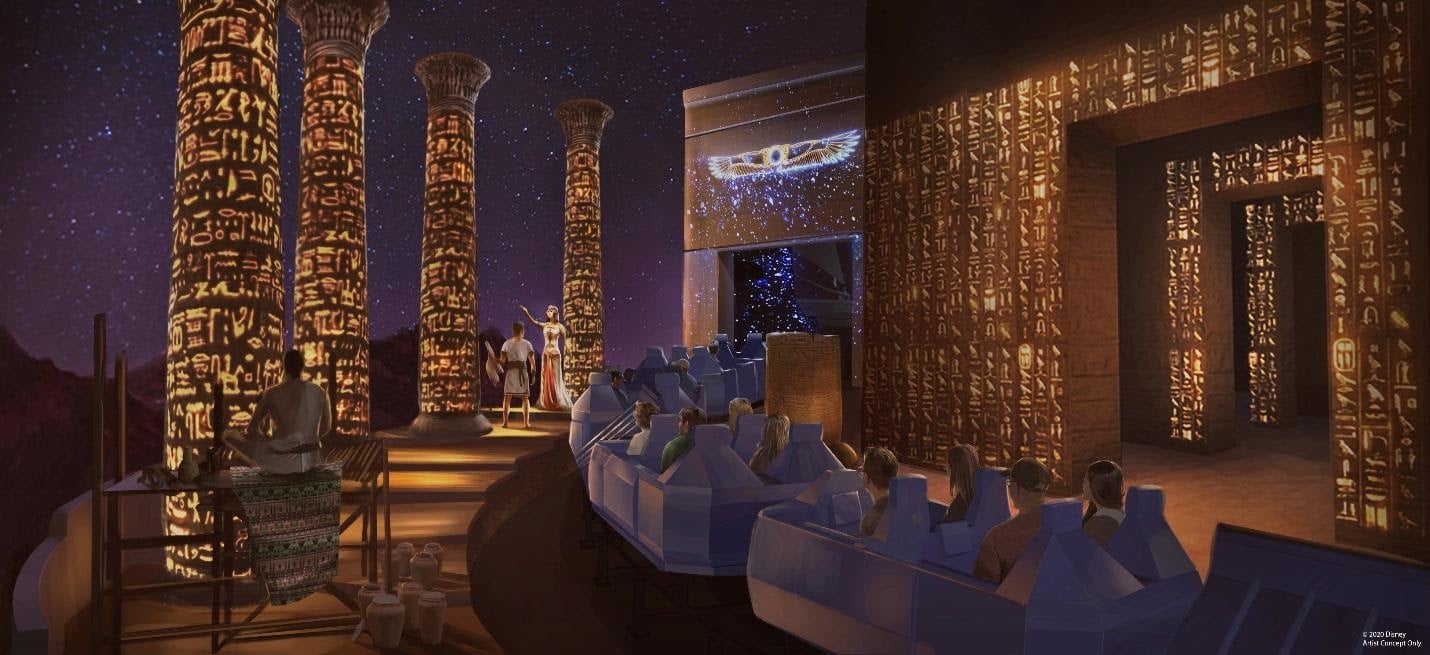 Perhaps the biggest change we'll see is to the rear of the attraction. The current Project Tomorrow exhibit will be gutted and a queue of some sort will be installed. It remains to be seen whether the queue seen in the concept art is an entry point, or an exit point.
Disney will share more details at a later date.
Will Anything Change on the Outside of the Sphere?
Disney has only offered the following quote: "The iconic look of Spaceship Earth's sphere, made up of 11,324 alucobond tiles, will continue to be a staple of EPCOT's skyline".
Which Scenes Will Stay and Which Scenes Will Be Replaced?
Disney hasn't confirmed which scenes will be replaced and which will stay, but we do know that a magical "Ancestry Light" (previously referred to as a "Story Light") will guide the way.
We also know that "many of the moments you know and love will be updated in amazing ways, blended with brand-new scenes to tell a story about our human experience".
What is an Ancestry Light?
Described as our guide, the Ancestry Light will literally flow through the attraction as guests are shown the story of mankind. The Ancestry Light will bring the entire experience to life in dynamic ways, giving each scene energy and beauty that ties the entire journey together.
Who Will Be the New Narrator for Spaceship Earth?
Disney hasn't shared those details yet.
Will There Be New Music?
Yes! An entirely new musical score will focus on the moments and ideas that define our story.
Will Cast Members Still Have a Job During Refurbishment?
Yes! All Cast Members will continue to have roles at the Walt Disney World Resort during the refurbishment.
---
We'll continue to update this post in the coming weeks as more details about the project are announced, so keep checking back with us here at BlogMickey.com!