The U.S. Navy Blue Angels treated everyone to an impressive Cinderella Castle flyover this morning at Magic Kingdom. Check out our video below (warning: very loud video, play at very low levels).
After flying through in formation, they performed a delta break right over the top of Cinderella Castle!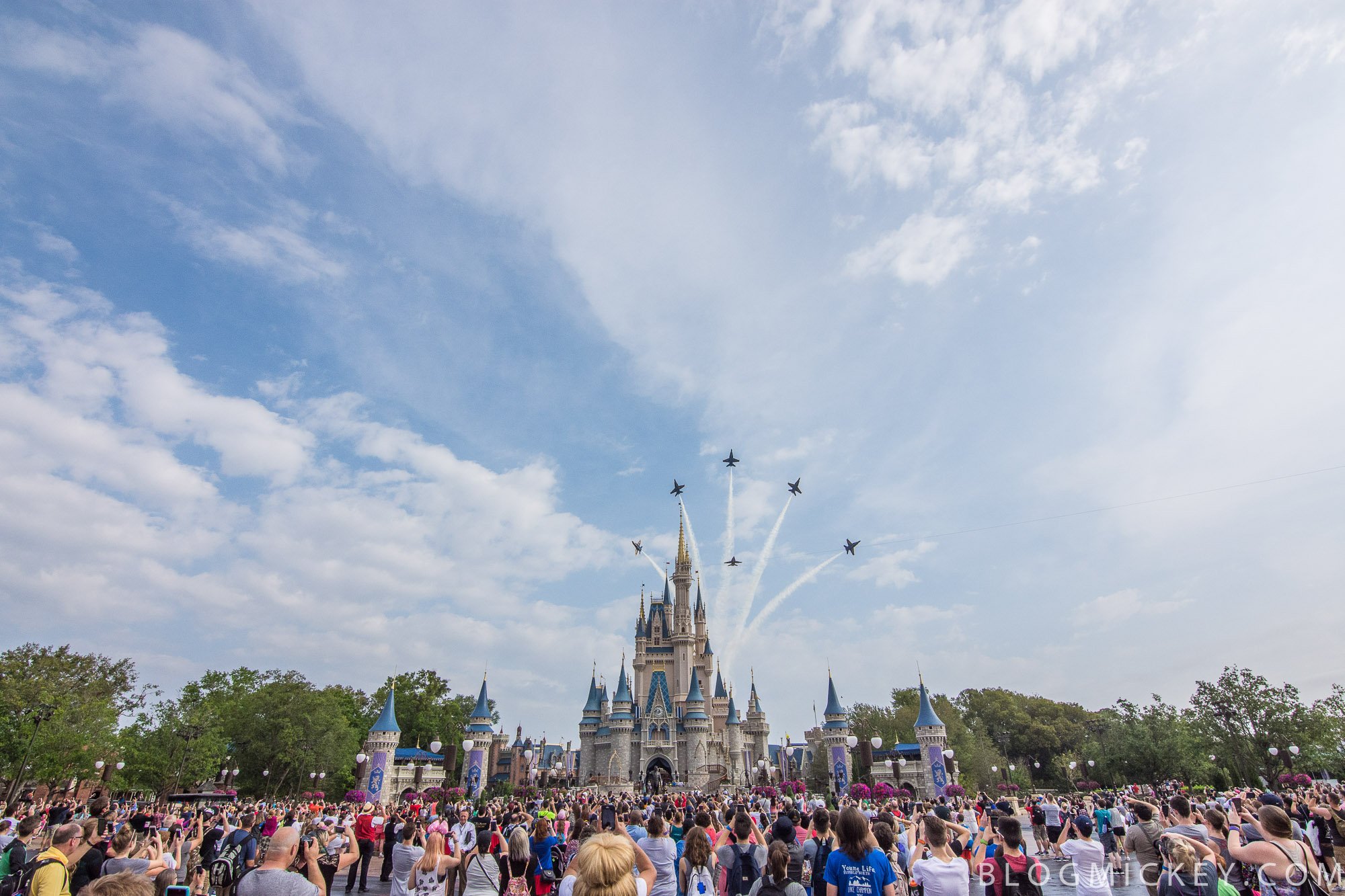 They performed the flyover on their way to the SUN 'n FUN International Fly-In & Expo in Lakeland, Florida.