Walt Disney World is set to begin a phased reopening one month from today! When Magic Kingdom reopens on July 11th, it will have been closed an unprecedented 117 days. While we're counting down the days (hours) until we can walk down the middle of Main Street USA, we wanted to compile a list of everything we know so far about the opening.
EPCOT and Hollywood Studios Won't Open Right Away
Disney has been clear that they want to take this slow. From low capacities to nearly daily news about how they plan on restricting or cutting experiences that used to define a Disney vacation like fireworks or parades. Even Disney CEO Bob Chapek explained why Disney is opening a month later than Universal Studios Orlando.
As part of their phased reopening, only two out of the four theme parks will be reopening on July 11th – Magic Kingdom and Disney's Animal Kingdom.
The first Walt Disney World theme park to reopen will be Disney's Animal Kingdom at 8am on July 11th, followed up by Magic Kingdom at 9am.
Four days later, EPCOT and Disney's Hollywood Studios will reopen. There's probably no greater contrast than a theme park that just finished a multi-year renovation in Disney's Hollywood Studios and one that just began it in EPCOT.
These parks will provide unique challenges, EPCOT with guest flow issues created by sometimes tight walkways due to construction, and Disney's Hollywood Studios with some of the longest lines at Walt Disney World before the parks closed.
10 Hours of Fun
Each of the four theme parks has reduced hours compared to what was originally scheduled. It's also important to note that those originally scheduled hours would have likely been extended as we got deeper into the summer crowds.
While each theme park has seen reduced hours, with Disney's Animal Kingdom closing at 6pm and EPCOT not opening until 11am, they will all still be open for 10 hours.
Magic Kingdom: 9am – 7pm
EPCOT: 11am – 9pm
Disney's Hollywood Studios: 10am – 8pm
Disney's Animal Kingdom: 8am – 6pm
With greatly reduced capacity expected on transportation systems around the resort, it makes sense that Disney might want to stagger park hours to try and manage demand at typically peak times like park opening and closing.
You'll Need a Reservation
Perhaps the last big piece of the reopening puzzle is the specifics of how the yet-to-be-unveiled reservation system will work.
We know that a theme park reservation will be required to enter a theme park. This doesn't mean a ticket, although you'll need one of those too. We're talking about a reservation in addition to your ticket. Disney has made it clear – no reservation, no entry.
We also know that there will be a limit as to how many reservations a person can hold at one time. Disney doesn't want a single person to hold too many reservations in a row, so they will limit the number of days a guest can reserve at one time. At this point, it's unknown what that limit will be.
So who will get access to the theme park reservation system first? According to Disney, those with existing tickets and Annual Passholders will get first crack at reserving a day at the park.
As for the known parts of the reservation system at this point, that's about it. We believe that Disney won't allow guests to visit more than one park per day, so park hopping seems to be out the window at this point, but that has yet to be confirmed.
Ticket Sales and Reservations Are Paused…For Now
To assist with guests who already have tickets and vacations scheduled, Disney has paused new ticket sales and reservations. This is a temporary measure, but Disney hasn't announced when they might reopen new ticket sales.
At this time, new ticket sales are temporarily paused. Existing ticket holders and Annual Passholders will be able to make reservation requests in phases before new tickets are sold. Additional details will be shared with these Guests soon. New ticket sales will resume after that period of time.

At this time, new reservations at Disney Resort hotels are temporarily paused so we can focus on Guests with existing reservations (Disney Vacation Club Members can still make new reservations). Reservations will resume after that period of time.
Wear a Mask
As part of the expansive safety measures that Disney will put in place to help mitigate the risk of contracting COVID-19 for both guests and Cast Members, everyone (ages 2 and older) will be required to wear a mask per the CDC guidelines. Here are additional guidelines as to what is acceptable for a face covering:
Fully cover an individual's nose and mouth and allow the Guest to remain hands-free
Fit snugly but comfortably against the side of the face
Be secured with ties or ear loops
Be made of breathable material, either disposable or reusable
Costume masks are not considered appropriate and are prohibited from being worn
Just like at Disney Springs, guests will get their temperature screened prior to entering a Disney World theme park and those with a temperature of 100.4 F or above will be directed to an additional location for rescreening and assistance. Those with temperatures 100.4 F or above will not be allowed entry; those in their party will not be allowed entry either.
Disney will also encourage social distancing and limiting potential contact between guests. Here is a brief outline:
Signage and Ground Markings: Please follow directional signage and ground markings, which have been installed throughout Walt Disney World Resort to help Guests better navigate common areas while practicing physical distancing.
Physical Barriers: Physical barriers have been added in select places where it is difficult to maintain strict physical distancing guidelines. These may be visible in areas around cash registers or at Guest Relations, for example, to help ensure proper distances between people.
Cashless Transactions: At this time, it is recommended all Guests use cashless payment options, including debit cards, credit cards and Disney Gift Cards. Guests can also opt for contactless payment options—such as mobile wallets—or use cash to purchase a Disney Gift Card at Guest Relations and select merchandise locations. Disney Resort hotel Guests can also use MagicBands to charge their purchase to their Disney Resort hotel folio.
No Fireworks, Parades, and More
Because of their tendency to draw a massive crowd, some experiences and entertainment will remain closed.
Fireworks, parades, and select shows will not be offered when the theme parks reopen out of an abundance of caution and inability to properly social distance.
Disney has also said that some attractions may not reopen as a result of social distancing measures, but they haven't complied a final list yet.
(Some) Hotels Will Open First
While we have the July 11th date stuck in our heads, there are a few other important dates such as June 22nd.
On June 22, select Disney Deluxe Villa Resorts and Disney's Fort Wilderness Resort & Campground will reopen. These select Disney Deluxe Villa Resorts include:
Bay Lake Tower at Disney's Contemporary Resort
Boulder Ridge Villas at Disney's Wilderness Lodge
Copper Creek Villas & Cabins at Disney's Wilderness Lodge
Disney's Animal Kingdom Villas – Kidani Village
Disney's Beach Club Villas
Disney's BoardWalk Villas
Disney's Old Key West Resort
Disney's Polynesian Villas & Bungalows
Disney's Riviera Resort
Disney's Saratoga Springs Resort
The Villas at Disney's Grand Floridian Resort
As for when the rest of the Walt Disney World Resort hotels will open, we don't know yet.
To learn more about the resort experience, check out the extensive update that Disney pushed over the weekend.
Changes to Dining
The dining experience will be a little bit different when the theme parks and hotels reopen, but perhaps the biggest change is the suspension of Character Dining. The only location that will offer Character Dining will be a modified experience at Topolino's Terrace.
Additional changes to Walt Disney World dining experiences include:
Menu items may vary. For specific menu information, check the restaurant's online menu when the restaurant reopens.
Character Dining will not be offered during the initial reopening, with the exception of a modified Character Dining experience at Topolino's Terrace – Flavors of the Riviera.
Dinner shows will not be offered during the initial reopening.
Dining locations will be limited in capacity. Some locations will remain temporarily closed.
Private dining and in-room delivery will not be offered during the initial reopening window.
Mobile order service will be offered at select quick-service dining locations throughout the Walt Disney World theme parks (when open), Disney Springs and select Disney Resort hotels.
Another big change to the planning side of dining is that the reservation window is shrinking to 60 days instead of the previous 180 day window.
Some Construction Projects May Be on Hold
During an investor call after the theme parks shut down, Disney revealed that they plan on saving $900 million in capital expenditures this fiscal year "driven primarily" by a pause in construction and refurbishment projects at their theme parks.
While we've seen some projects start back up just days ago, it's likely that some might not look any different than they did back when the theme parks closed in mid-March.
This massive reduction in spending aligns with a story that we wrote all the way back in March about projects being defunded around Walt Disney World property. This also aligns with the story that we wrote about construction being halted around the parks and resorts a day after they closed.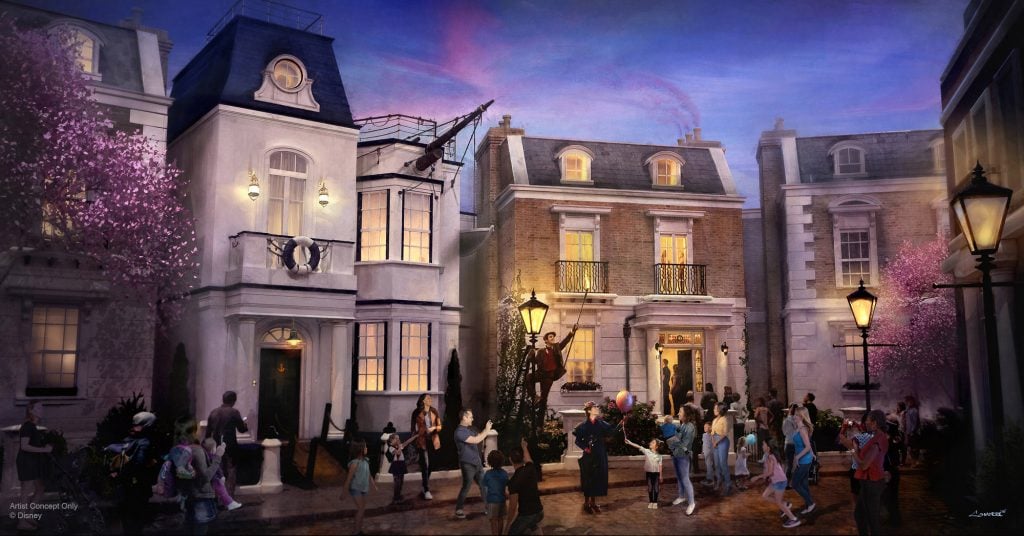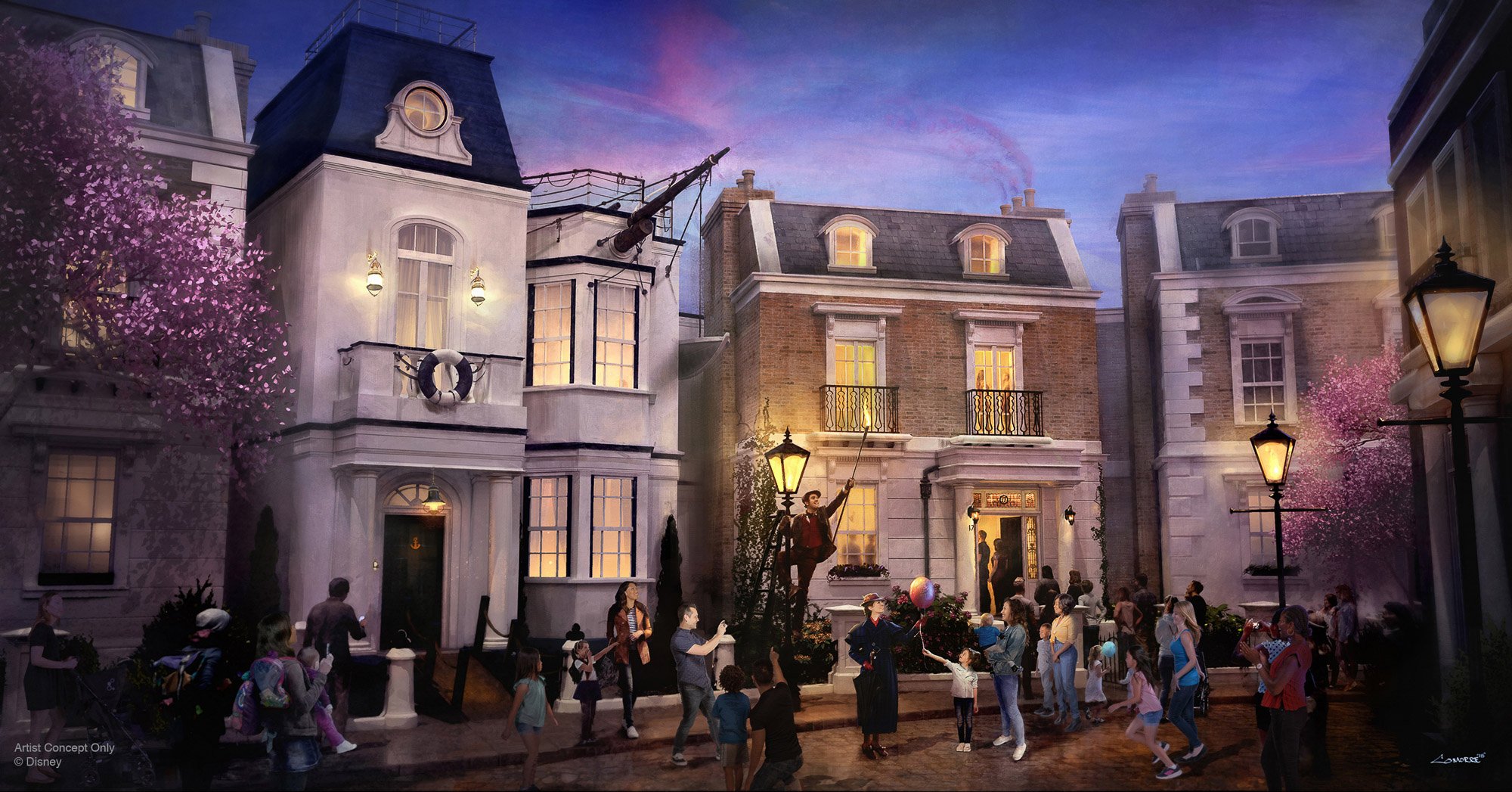 When asked about the possibility of construction projects being completely cancelled, Disney CEO Bob Chapek said that the company still believes in the ideas that Imagineers have pitched, but that they will have to go over projects with a "fine-tooth comb" to see where they can save money. At this time, it's unclear if any projects will be cancelled or which projects might be on the chopping block.
There Will Still Be Magic
While there is no doubt that the theme parks will look and operate much differently than before the global pandemic, there will still be magic. The Cast Members are returning to work in the coming weeks to ensure that every guest still has a magical and safe experience.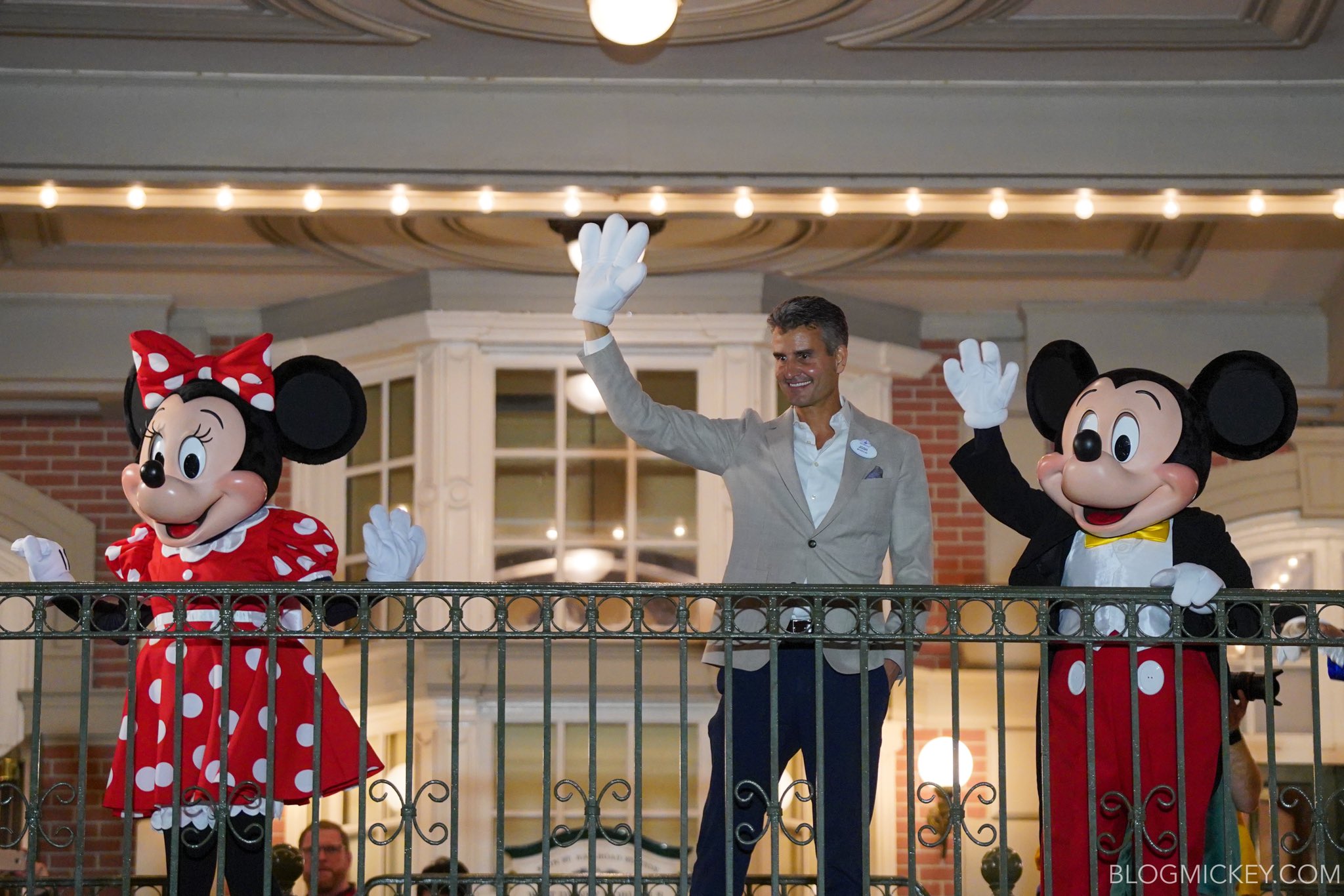 Disney Parks, Experiences, and Products Chairman Josh D'Amaro recently penned an open letter where he talked about the Disney magic that we all love so much. Disney is aware that the steps that they're taking will present a reduced guest experience, but D'Amaro said "while certain aspects of your visit may change, I assure you the quality of our storytelling, magic of our experiences and the caliber of our cast members has not. We recognize the trust that you have in the Disney brand, and we will continue to earn your trust every day".
Disney World Reopening FAQ
For more, check out our Disney World reopening FAQ where we'll continue to update questions that we get from you, our readers, about the reopening. If you have any questions that aren't in the FAQ, please feel free to leave it in a comment or reach out to us on social media and we'll get you an answer when possible.
---
As we move forward, BlogMickey.com will continue to provide you coverage of the reopening of the Disney theme parks, including daily on-the-ground reporting of what you can expect your next Disney World vacation to look like.