If you're looking to purchase a legacy lightsaber at Dok-Ondar's Den of Antiquities, their supply chain issues continue into the new year. Today, there were no lightsabers available for sale, and Batuuans (Cast Members) tell us that supply is low and inconsistent. They say that the issues have persisted since Thanksgiving, and that they may only get a handful of lightsabers on a good day, but that they sell out quickly.
Typically stocked with a dozen different lightsabers from a wide variety Star Wars characters, the display case in Dok-Ondar's Den of Antiquities has jewelry instead. A custom-built lightsaber shelf sits empty. Here's a look around.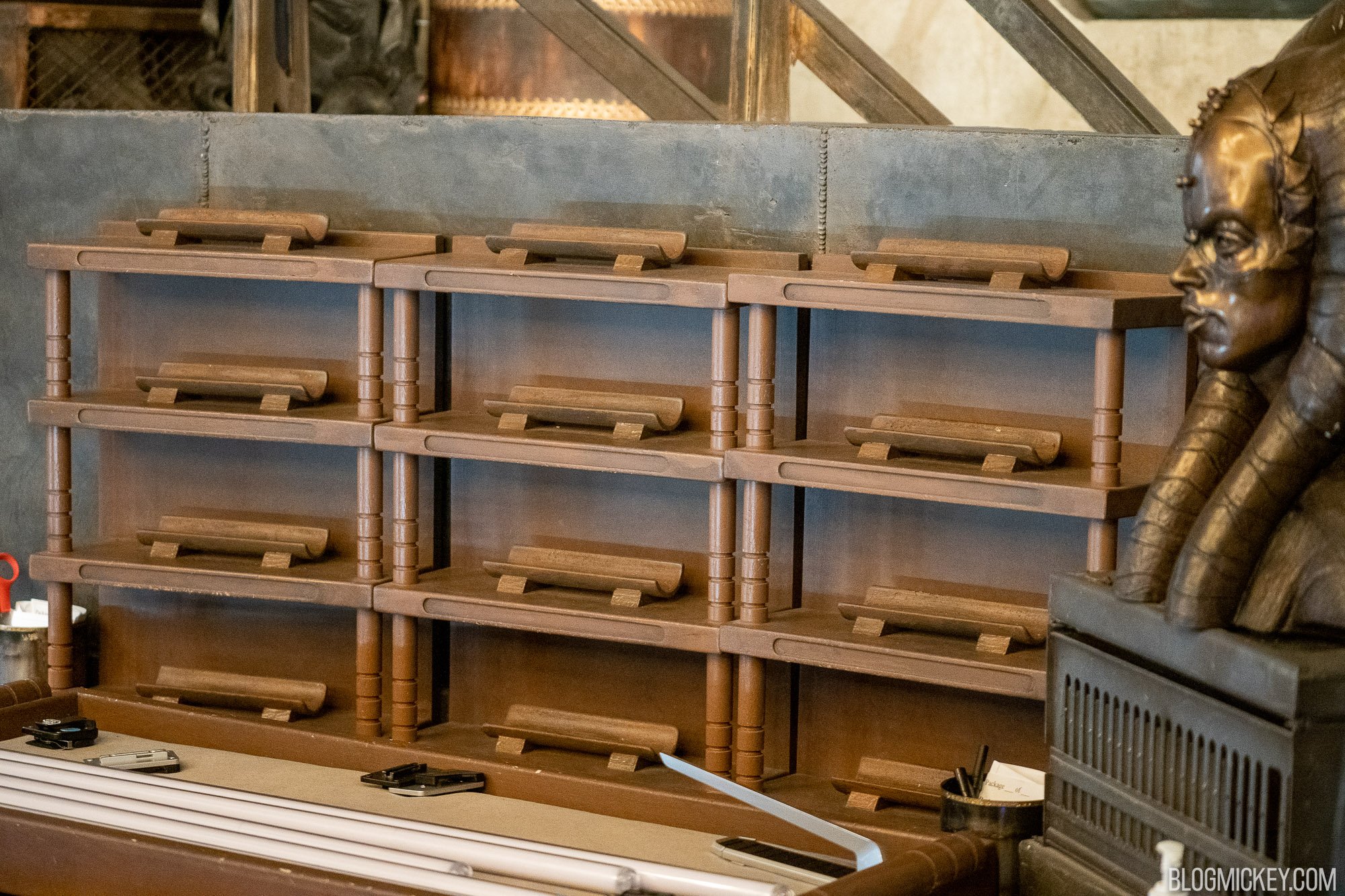 Elsewhere in Disney's Hollywood Studios, Beverly Sunset Boutique remains closed indefinitely due to supply chain issues.
As always, keep checking back with us here at BlogMickey.com as we continue to bring you the latest news, photos, and info from around the Disney Parks!