Good evening from Magic Kingdom where we noticed that even more signage bearing the Tiana's Foods conceit have been added to the the construction walls for Tiana's Bayou Adventure.
The signage can be found all along the construction wall, and it contains two new posters advertising Tiana's Foods. The logo signage has been on the walls for months.
While the Tiana's Foods storyline could very well play wonderfully in the attraction, we've noticed a significant portion of guests make comments that assume that the construction is for a restaurant and not for a ride. Disney has not announced a Princess and the Frog-themed restaurant for Magic Kingdom, although it would seem like a huge missed opportunity not to extend the story of the attraction into a culinary adventure too. Here's a closer look at the signage.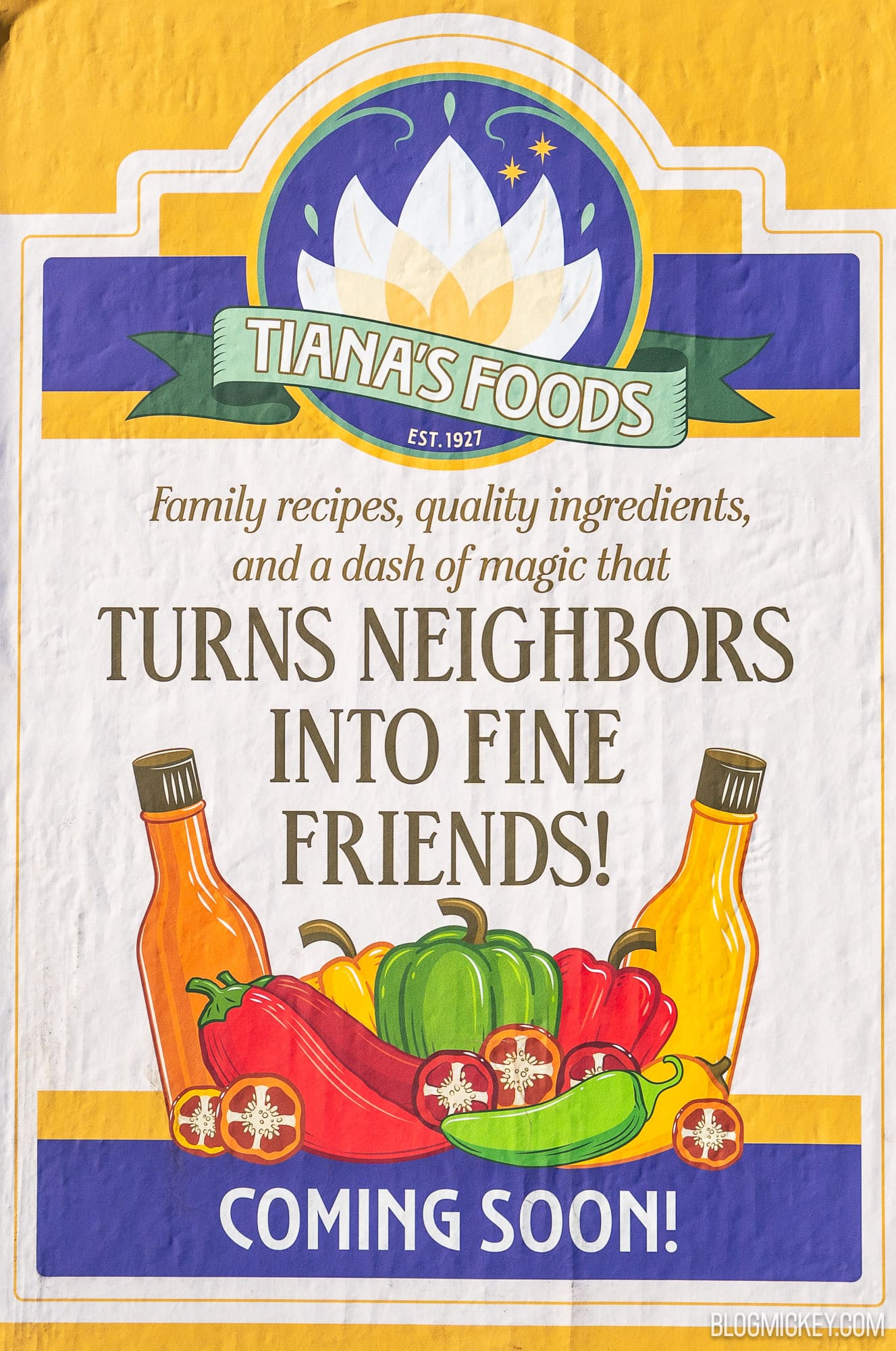 As always, keep checking back with us here at BlogMickey.com as we continue to bring you the latest news, photos, and info from around the Disney Parks!