As Hondo continues negotiations to open up trade routes within the Black Spire Outpost section of Batuu, more lightsabers have returned to Dok-Ondar's Den of Antiquities. In early January, the shop was completely sold out of Legacy Lightsabers.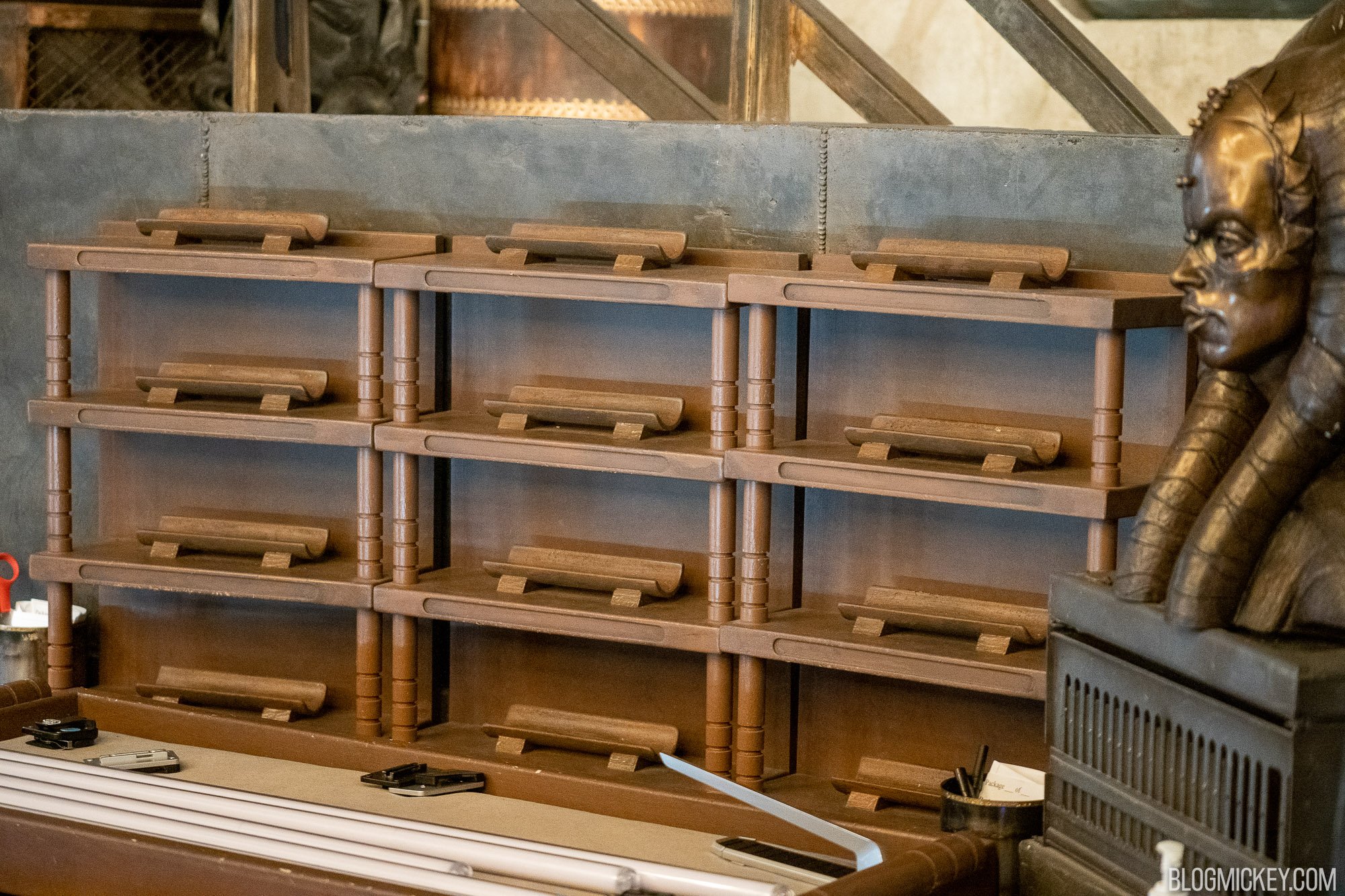 Both Darth Vader (pictured first) and Rey's lightsabers and back in stock today.
There are now 10 lightsabers on offer, closing in on a "full stock".
As always, keep checking back with us here at BlogMickey.com as we continue to bring you the latest news, photos, and info from around the Disney Parks!