The D23 Expo 2022 is underway, and one of the things that we were most interested in was updates on the Tiana's Bayou Adventure attraction coming to Magic Kingdom and Disneyland. In the Wonderful World of Dreams Disney Parks pavilion, Disney has a model of the Disneyland version of the attraction. Even though this is a model of the Disneyland attraction, Imagineers confirmed that the facade changes outlined below will impact both Walt Disney World and Disneyland. The only changes between the attractions will be structural and layout changes that are already present today.
Before we jump in, let's take a look at the previously released concept art of the facade.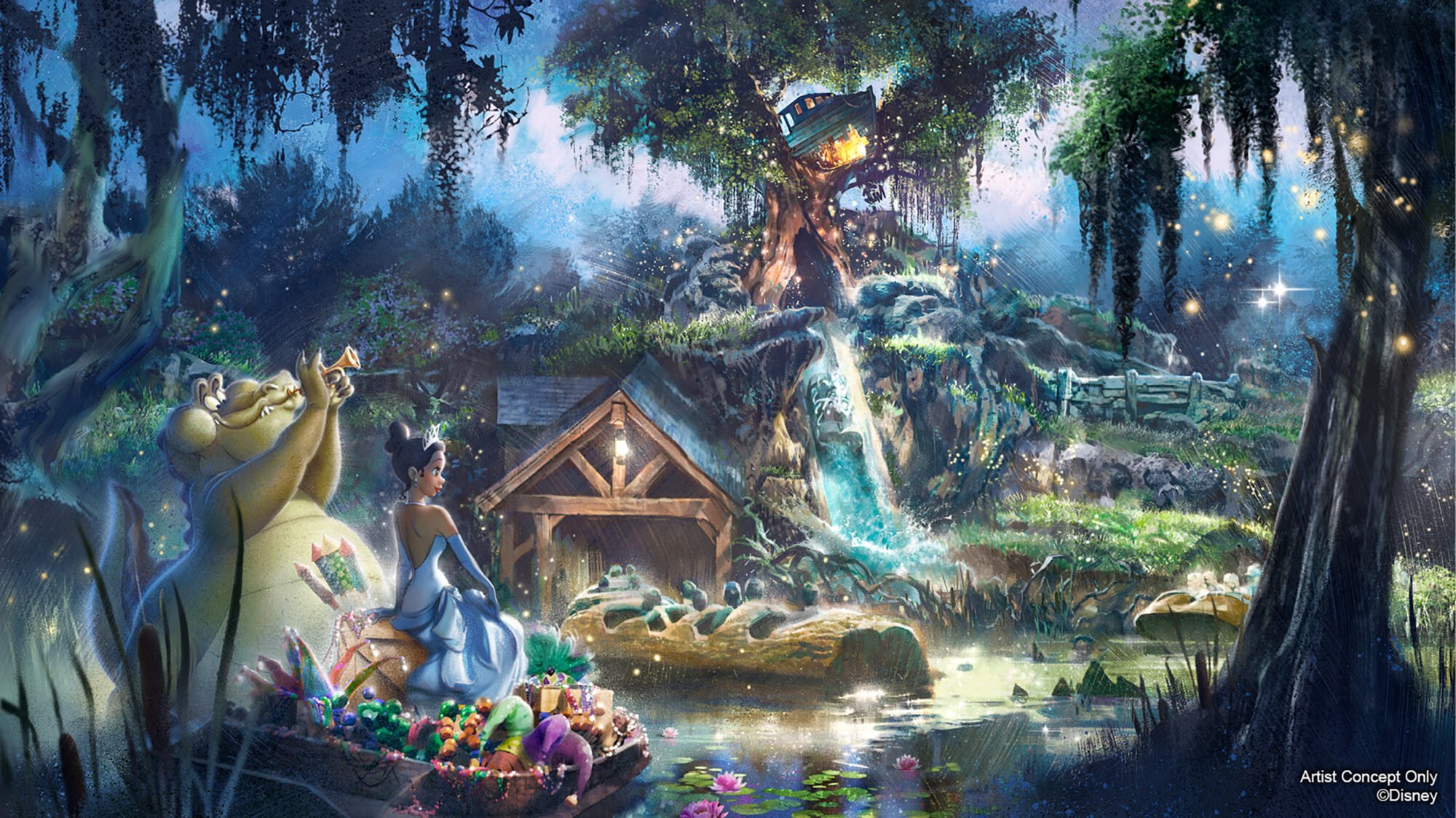 And here's a look at the model.
The most notable difference is the removal of the tree atop Chickapin Hill that defines the Splash Mountain facade profile.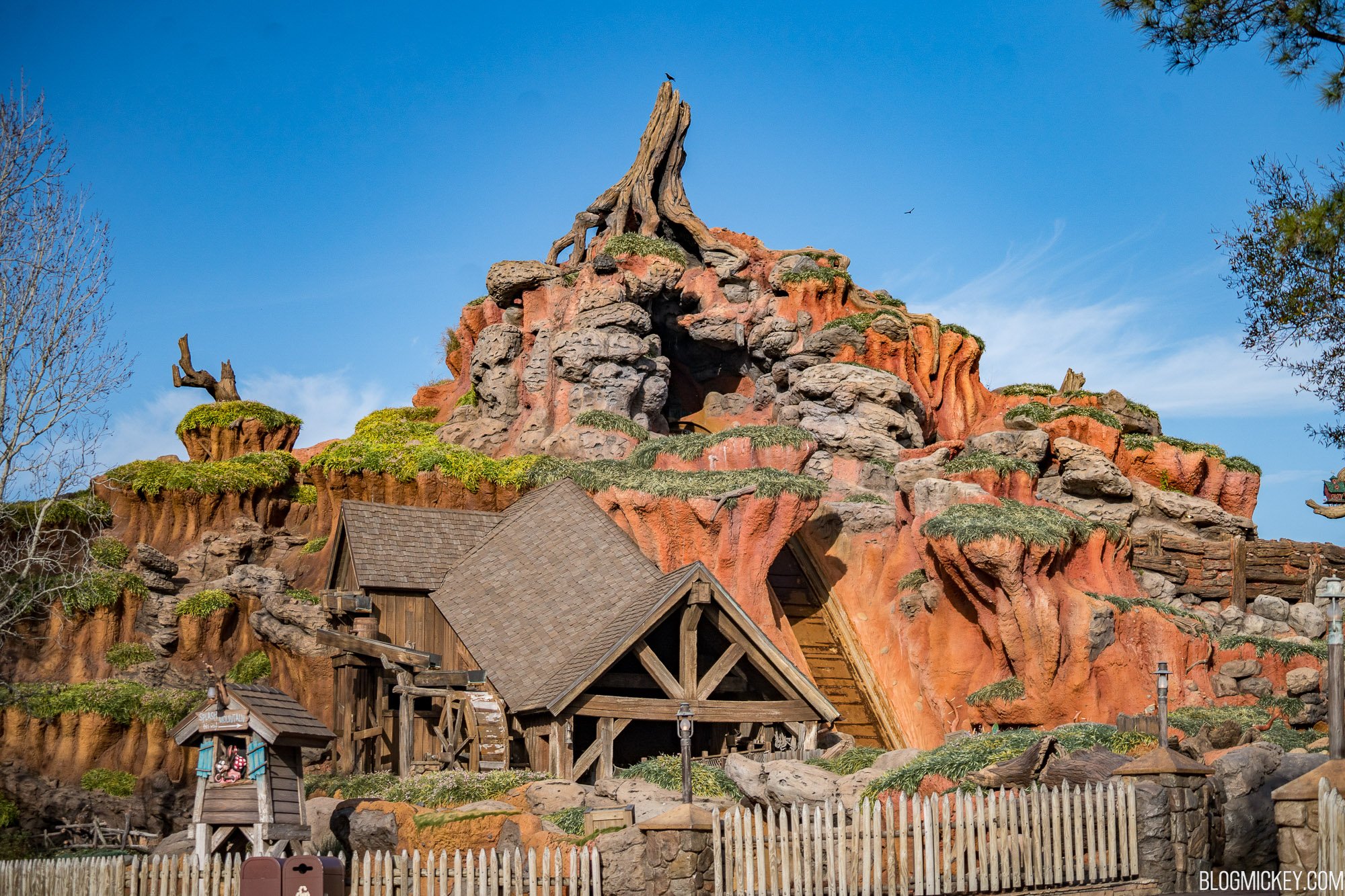 If we look back at the facade concept art, it looks like Imagineers originally wanted to incorporate Mama Odie's tree into the ride, but in talking with Imagineers at the D23 Expo, plans have changed from the initial concept art. According to the new storyline, guests will travel into the salt mines of Louisiana as they help Tiana prepare to throw a party. It simply didn't make sense for Mama Odie's tree to be perched atop a salt mine, so it was removed as the storyline evolved.
One of the major new additions to the facade that wasn't in the concept art is a water tower. This new addition will seemingly tie in the attraction's overarching "Tiana's Foods" storyline. Disney says that Tiana's Foods is an employee-owned cooperative that Tiana pursued as a way of growing her business beyond Tiana's Palace restaurant.
As the story goes, Tiana combined her talents as a restaurateur with the talents of locals to transform an aging salt mine and build a beloved brand that bolstered neighboring communities.
Here's a closer look at the top of the salt mine and some of the dynamic lighting and projections that will fill the space.
We will have much more from the D23 Expo over the coming days, so be sure to keep checking in as we learn more about the future of the Disney theme parks.
As always, keep checking back with us here at BlogMickey.com as we continue to bring you the latest news, photos, and info from around the Disney Parks!