According to a report from Entertainment Weekly, which contained exclusive information from Disney, there will be animatronics in the "show building" of the upcoming Guardians of the Galaxy: Cosmic Rewind attraction. The fact that the animatronics are in the "show building" indicates that the animatronics will be considered to be on the ride portion of the experience, and not in the queue. Here's the quote, emphasis added by BlogMickey.com.
Kicking off with a backward launch, the fast-paced attraction will rocket riders through time and space and into the largest "show building" on the property, complete with animatronics, digital media, and the James Gunn-directed series' signature soundtrack of pop-rock hits, all in the name of amping up the same "energy and excitement" from the films.
Of course, concept art of what a pre-show space also appears to show animatronics, so it's possible that the EW article confused the pre-show space with the "show building", which is actually the giant blue building that Disney built from scratch just for this attraction. For now, we'll take the report at face value, which means that there will be animatronics on the ride.
For more on Guardians of the Galaxy: Cosmic Rewind, check out our project page below!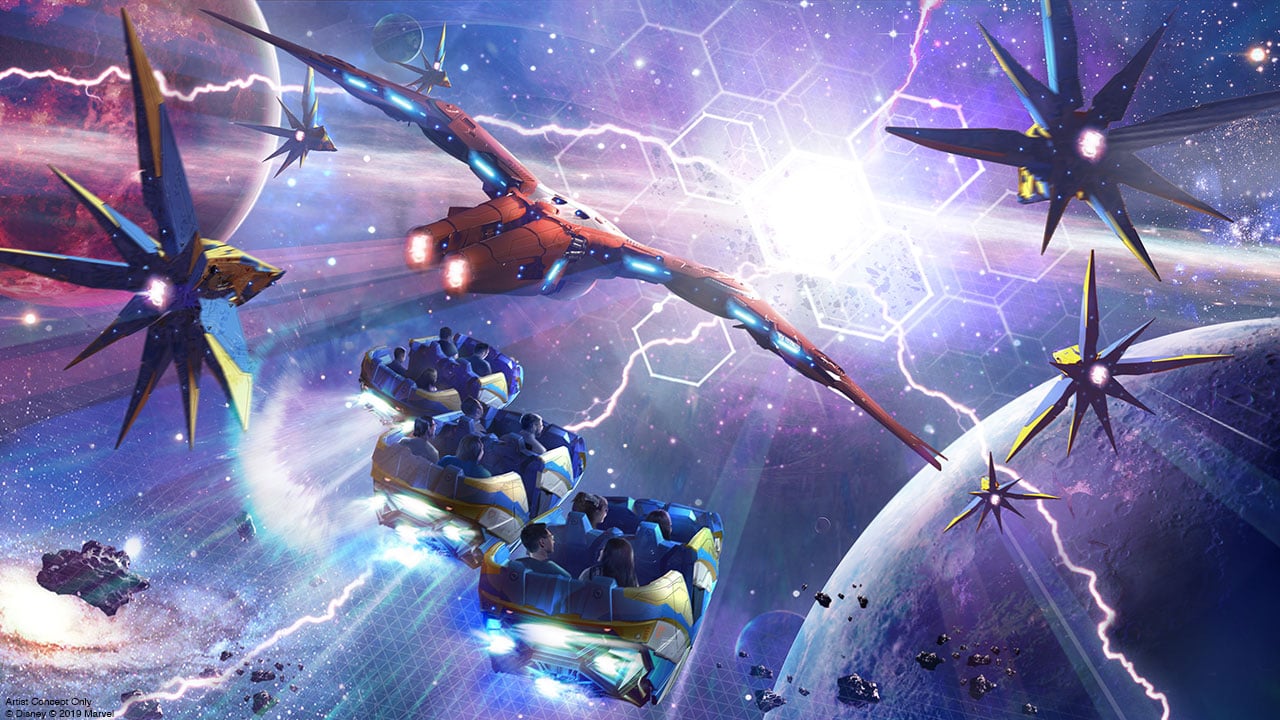 As always, keep checking back with us here at BlogMickey.com as we continue to bring you the latest news, photos, and info from around the Disney Parks!