As we kick off a new year, we continue our look at some of the EPCOT projects under construction. With some significant projects delivered last year like Remy's Ratatouille Adventure, Harmonious, and the Space 220 Restaurant, construction efforts will be solely focused on "the pit" – a large construction area in the middle of what used to be called Future World, but is now known as World Celebration.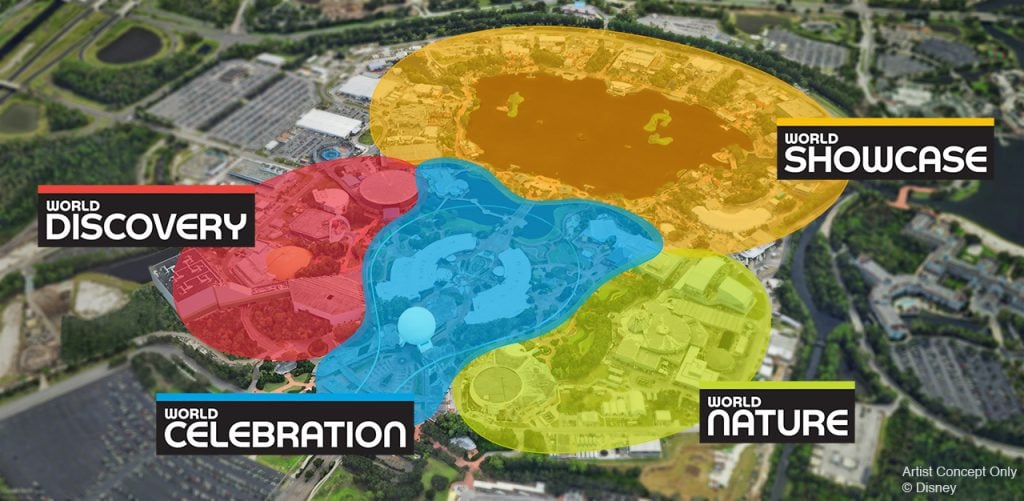 For a quick overview of "the pit", here's a look at the area courtesy of bioreconstruct.
For the purposes of this article, we're focused on the southwest portion of the construction site where the World Celebration Festival Center is planned to sit.
As you can see in the photo above and our photos from the monorail below, the are has been untouched. It looks like it is currently being used as a staging and break area, but there is no visible progress on anything that would suggest that the Festival Center is coming soon.
In fact, Disney has changed the language that they have used to describe their plans for the area.
When the theme parks reopened in July 2020, Disney said that they are "taking a different approach" to the announced Festival Center.
In September 2020, Disney omitted the World Celebration Festival Center from the EPCOT attraction poster series despite the fact that they created a poster for the festival center.
Then, in a press release in November 2020, Disney stopped using the term "festival center" and started using the term "festival area".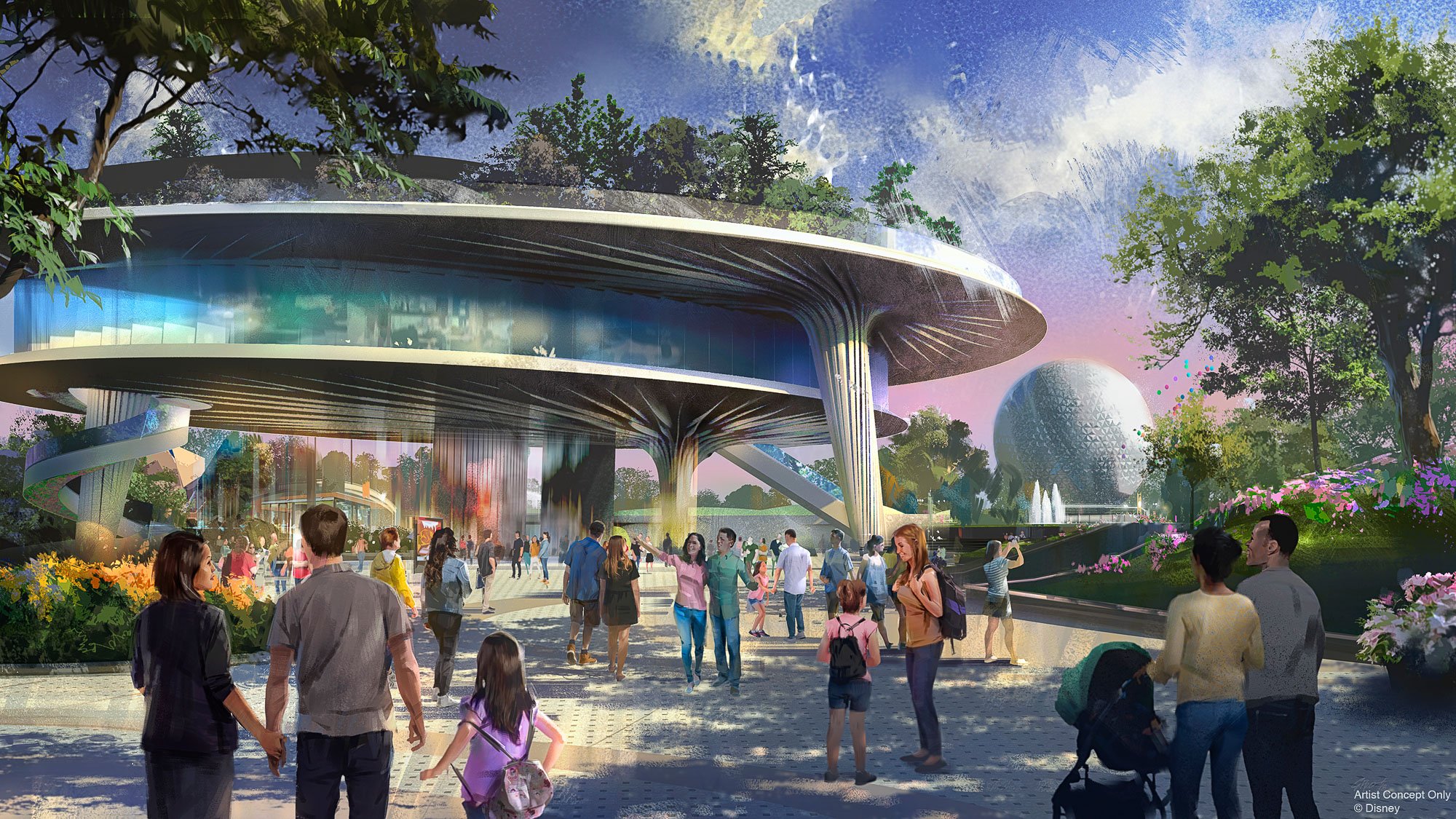 All the while, Disney has kept the World Celebration Festival Center in concept art and video for the EPCOT Experience preview center.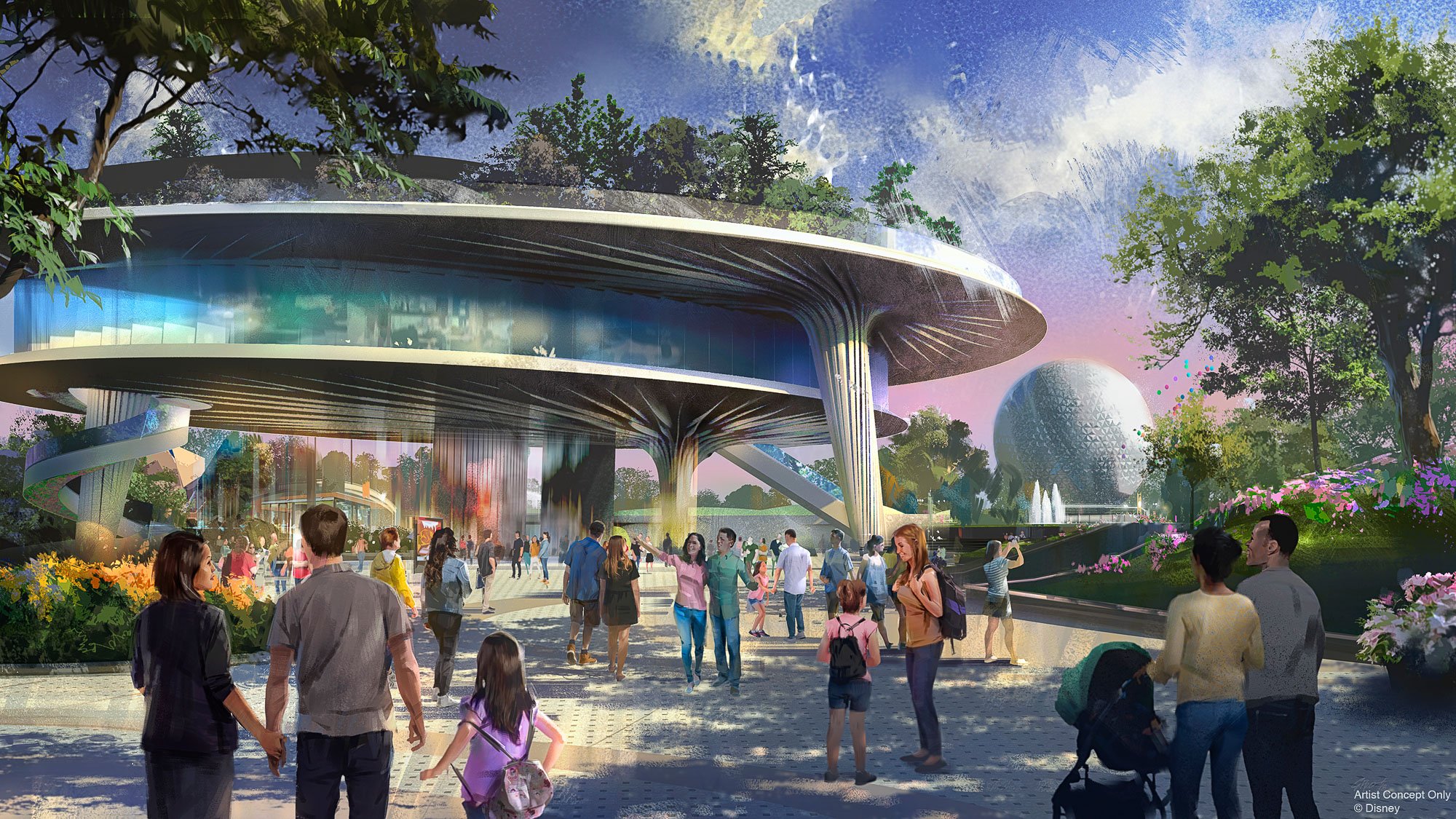 As always, keep checking back with us here at BlogMickey.com as we continue to bring you the latest news, photos, and info from around the Disney Parks!