The next kiosk to receive an upgrade will be the World Discovery snack cart near the updated DVC kiosk. The snack cart typically sold hot dogs and soda, but is now behind construction walls as it, presumably, receives a design language refresh to match the other kiosks in World Discovery.
First, here's a historical look back at the kiosk courtesy of Google Maps.
And here's a look at some of the other recently updated kiosks.
And here's a look at the snack kiosk walls during a recent visit to EPCOT. The snack kiosk sits right next to the refurbished Disney Vacation Club kiosk and will likely return looking a bit more red.
World Discovery used to be called Future World, or Future World East, before Disney started an EPCOT overhaul that included a naming scheme that introduced "Neighborhoods". The four Neighborhoods of EPCOT are World Celebration, World Discovery, World Nature, and World Showcase.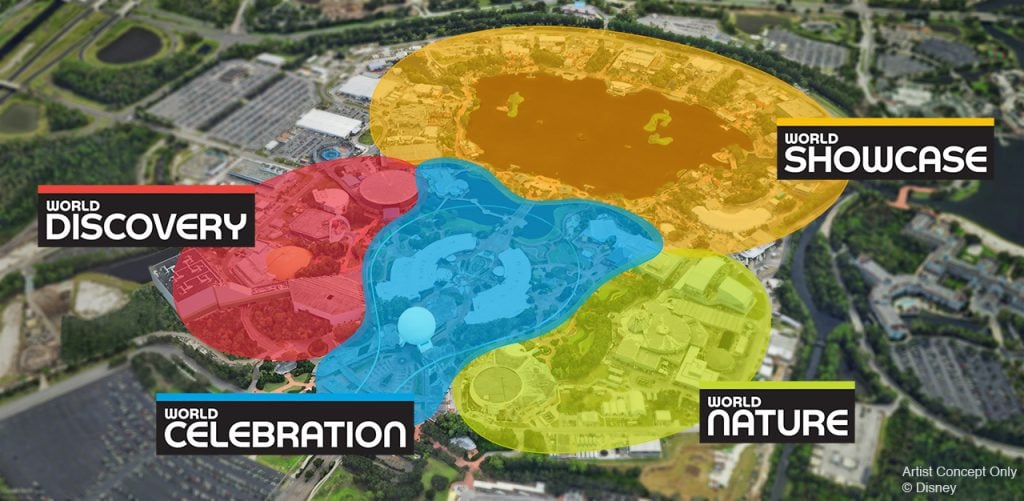 The easiest way to know which neighborhood you're in is to look at the trash cans, which carry the color scheme outlined above.
As always, keep checking back with us here at BlogMickey.com as we continue to bring you the latest news, photos, and info from around the Disney Parks!