After the excitement of the new bag check opening at Epcot, we decided to return to check on the second part of the project taking place inside of the park. We made a lap around the Epcot monorail loop to get an elevated view of the work taking place to transform the entrance experience. As you might remember, the Leave a Legacy monoliths have been removed and will be replaced by green spaces as Epcot looks to the past for inspiration for its future.
First, here's a look at the concept art for the project.
As you can see in the photos below, hardscape forming continues to create new planters where the Leave a Legacy monoliths use to stand.
Here's a look down into the construction site. We anticipate pathway concrete pours soon given the presence of a rebar bed to pour over.
Here's a look towards the fountain, which will be transformed to the "retro" look when the area reopens to guests early next year.
And a look at the concept art for the fountain.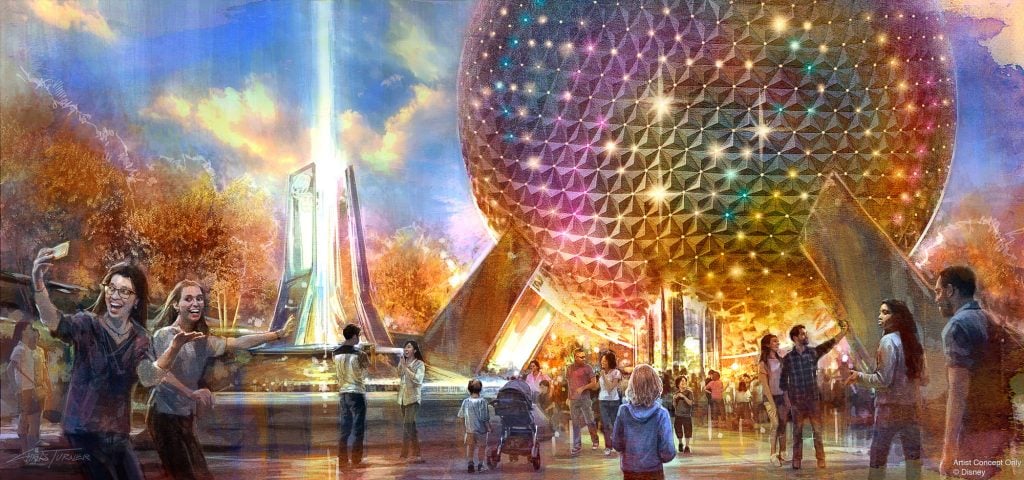 As always, keep checking back with us here at BlogMickey.com as we continue to bring you the latest news and photos from around the Disney Parks.