Welcome to our guide on how to ride Rise of the Resistance! Back in December 2019, Disney debuted their most ambitious ride concept to date. Rise of the Resistance combines immersive pre-show elements such as the Intersystem Transport Ship and a massive walk-through Star Destroyer hanger – all before you even get to the ride. In this guide, we're going to discuss the best way to ride Rise of the Resistance to ensure that you get to experience Disney World's best attraction.
Rise of the Resistance Standby Queue
The first, and most frequented option, is the regular standby queue. Back on September 23, 2021, Disney broke with the tradition of using Boarding Groups and offered the standby queue for the first time in the history of the attraction.
The standby queue opens up during Early Entry (we'll talk more about that in a bit) and remains open throughout the day. The standby queue will close when the attraction breaks down, and you can almost certainly plan on it breaking down at some point throughout the day.
According to data from thrill-data.com, the average posted wait time for Star Wars: Rise of the Resistance so far in 2022 is 130 minutes. In reality, you'll likely wait less than the posted wait time, but you can expect to wait at least an hour, if not close to a full two hours when using the standby queue.
If you plan on riding during the day, we suggest getting in line around 11am. Riding during a traditional lunchtime is a good strategy for lower waits at any attraction, but even Disney agrees that there will be a dip in crowds midday.
Using the standby line comes with some risks. First and foremost, is the risk of a breakdown. Generally, if you are in line and the ride breaks down, you will not be provided with a recovery option. The only time that we've seen guests get a recovery option is if they are in a part of the ride or pre-show area.
Another thing to consider is the weather. This isn't unique to Rise of the Resistance, of course, but you'll likely spend more time outdoors in the Rise of the Resistance queue than outdoors in any other queue at Walt Disney World. Eventually, you will make it into the Resistance cave system and onto the ride vehicle, but the first portion of the outdoor queue and a significant portion of the extended queue is exposed to the elements.
Individual Lightning Lane (Best Option)
Individual Lightning Lane (ILL) is the best way to experience Rise of the Resistance. By spending $15 per person, you are as close to a guarantee of riding as possible. Not only will you experience a much, much shorter wait than other options, but you'll also be offered recovery options should there be a breakdown. Furthermore, if the ride is broken during the entire Lightning Lane return window, you'll be presented with alternative options or even a refund of the money spent on the Individual Lightning Lane.
Unfortunately, what this advice amounts to is that Disney built a ride so complex and unreliable that you have to pull out your wallet.
One big caveat to the Individual Lightning Lane is how difficult it is to even purchase an Individual Lightning Lane for Rise of the Resistance. As a quick reminder, only Disney Resort guests are able to purchase Individual Lightning Lane access at 7am. As a matter of fact, non-Resort guests can't purchase Individual Lightning Lane access until the theme park in question opens. For Rise of the Resistance (and other highly-demanded ILLs), there's a good possibility that you won't be able to purchase ILL return times at all if you're not a resort guest. For a primer on how to make an ILL purchase in the My Disney Experience app, consult our guide below.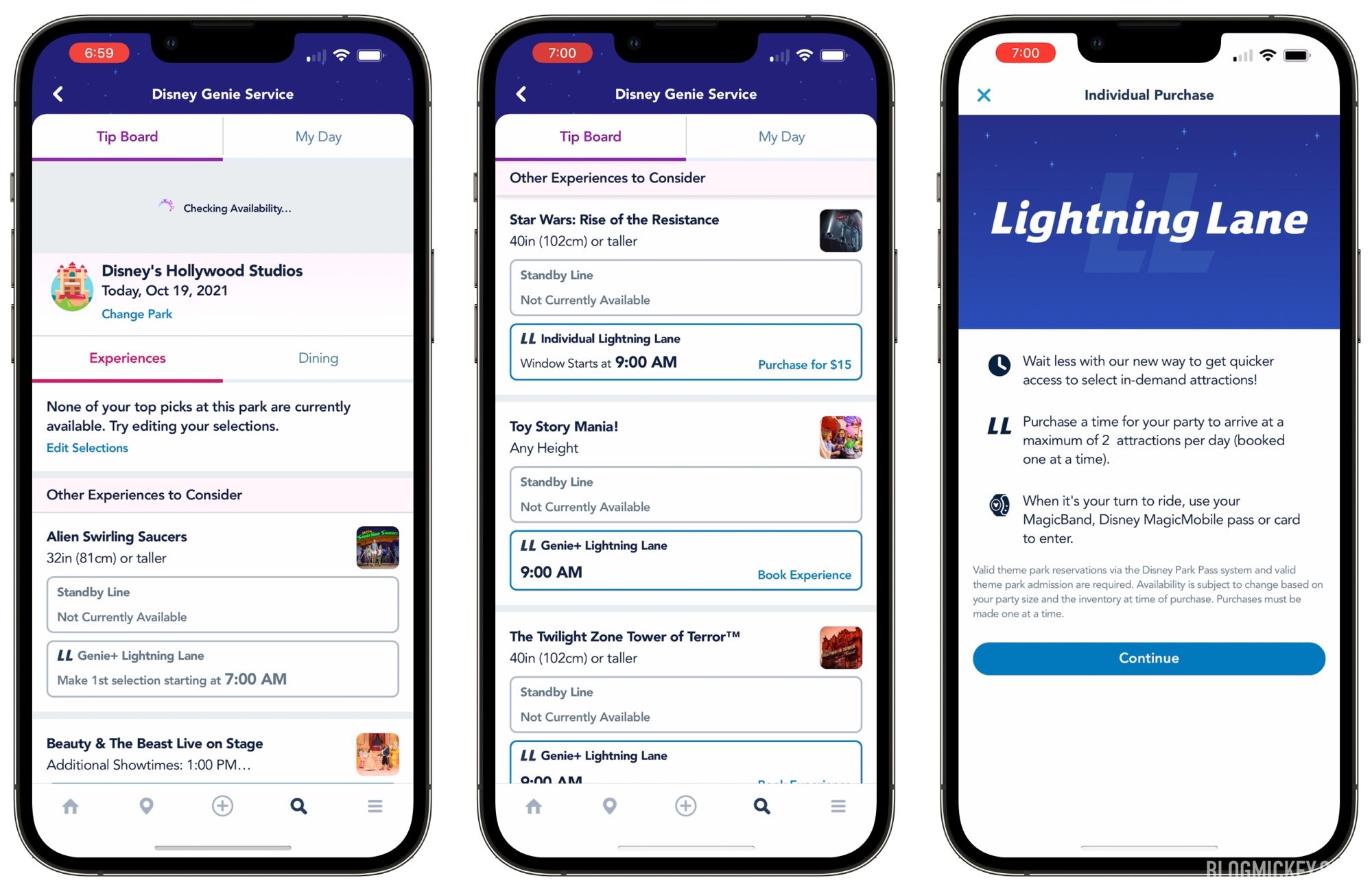 Of course, if you're a resort guest, why not just try to ride Rise of the Resistance during Early Entry?
Rise of the Resistance During Early Entry
If you don't want to pay for an Individual Lightning Lane, your second-best option could be to experience the attraction during Early Theme Park Entry. Early Entry is a perk for Disney Resort guests that allows them to enter the Disney World theme parks 30 minutes before official park open. Think of it as like a mini Extra Magic Hours. For some attractions, this head start is just a fun way to get your day started. For Rise of the Resistance, it could be a critical start to your day. Earlier this year, we had a successful morning using Early Entry to ride Rise of the Resistance, but there's always the possibility of (relative) disaster.
First, here's our report of a successful Early Entry experience: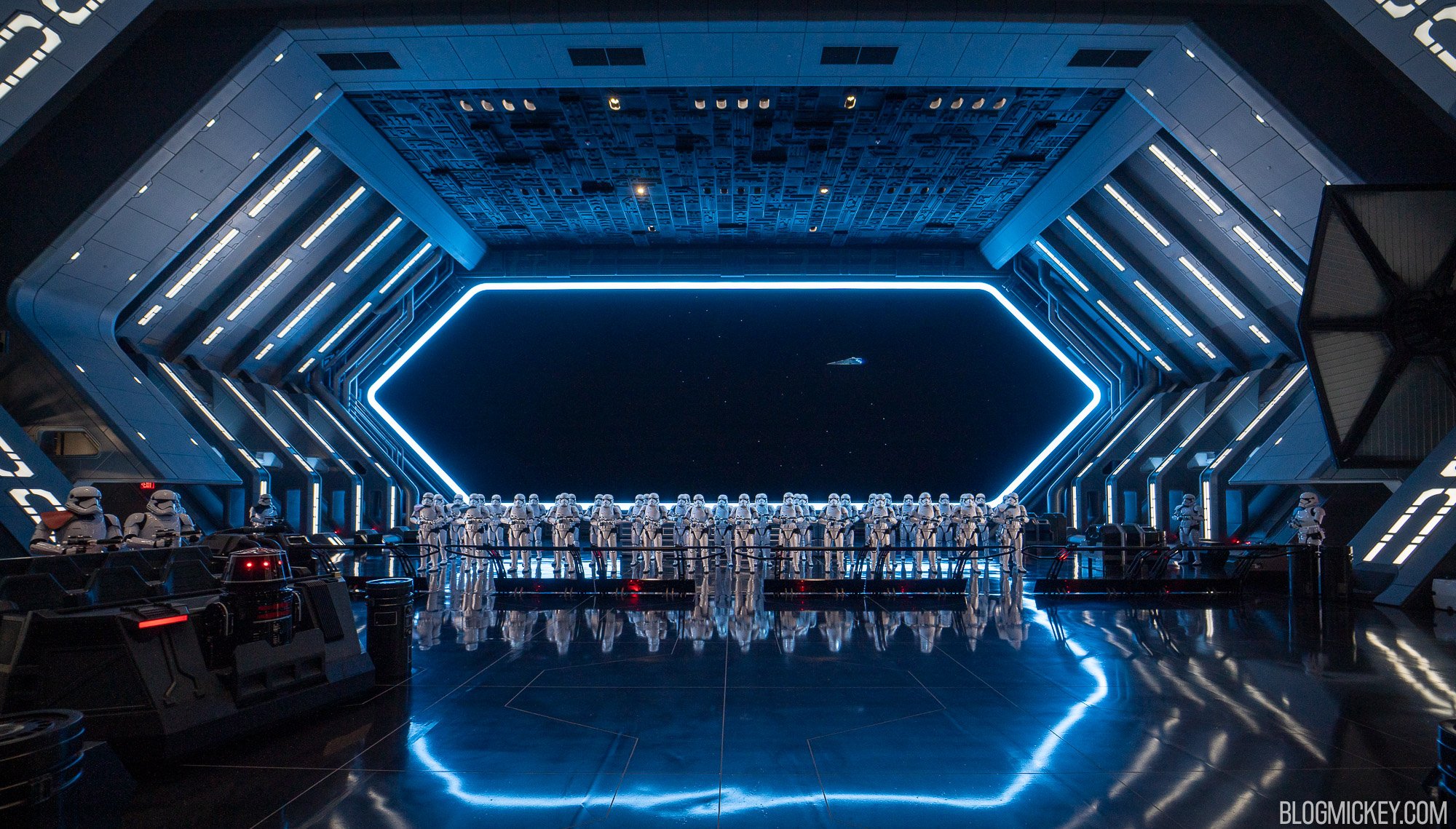 And here's our experience with a broken Rise of the Resistance during Early Entry:
Without rehashing (too much) of what is available to read in those articles, our advice would be to at least try for Rise of the Resistance during Early Entry, but to also have a good backup plan should the attraction not be working. A good alternative would be another Galaxy's Edge attraction – Millennium Falcon: Smugglers Run.
Rise of the Resistance Rope Drop (Worst Option)
Perhaps the worst option is to rope drop Rise of the Resistance as a regular park guest. You will be at least 30 minutes behind the 8-ball and you will experience some of the longest wait times of the day. Rise of the Resistance is an incredibly popular ride and the vast majority of guests who ride it will not have read a guide like this one before riding. They will head to the most popular attraction first thing in the morning.
Instead, you would be wiser to take advantage of relatively shorter lines elsewhere in Disney's Hollywood Studios including at Mickey and Minnie's Runaway Railway, or even Tower of Terror, which is experiencing extremely high wait times throughout the day due to ongoing maintenance.
Rise of the Resistance at Park Close (Riskiest Option)
Perhaps the highest risk/reward option is riding Rise of the Resistance at park close. The idea is that Rise of the Resistance, like all rides, will experience shorter wait times during the last hour of operation before the park closes. We expect that wait times will go down, even more, when nighttime offerings like Fantasmic return later this year.
If executed perfectly, chances are that you will be able to ride Rise of the Resistance with a less than 30-minute actual wait. We put this to the test last week and found Rise of the Resistance had broken down. That's why we call this the riskiest option. If the attraction breaks down late in the day, there is the possibility that it will remain closed for the rest of the evening. If you have only a single chance at riding Rise of the Resistance, leaving it for the last attraction at the end of the night invites disaster. We would only recommend riding Rise at the end of the day if you are content with not riding at all, or if you have multiple days to try, and it's early in your vacation.
Rise of the Resistance Boarding Groups/Virtual Queue
Rise of the Resistance famously ushered in the era of the Boarding Group/Virtual Queue for new attractions. When it debuted in December 2019, it seemed like every third article we wrote was about a change or tip on how to snag a boarding group for Rise of the Resistance. Not only would Disney World guests need to get park tickets and (eventually) Disney Park Pass reservations, but they would also need to secure a Boarding Group in order to even get into the queue.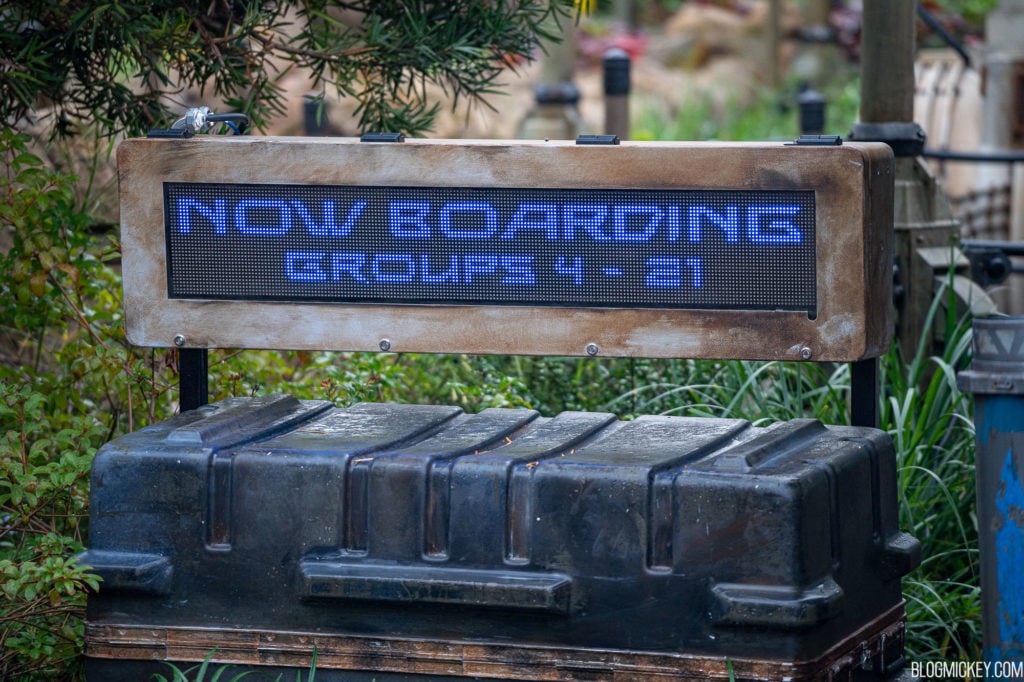 As of right now, Disney has removed the Boarding Group/virtual queue requirement for Rise of the Resistance, but the possibility of a virtual queue remains an option:
From time to time, a virtual queue—accessible via the My Disney Experience app—may be used for select attractions or experiences. When a virtual queue is in place, you can request to enjoy that attraction or experience later in the day, so you can enjoy other experiences while you wait. When the virtual queue is in place, a standby queue will not be available, and Guests must use the My Disney Experience app to enter the attraction or experience.

Virtual queue is not being used at any experiences at Walt Disney World Resort at this time.
When it was in use, Boarding Groups for Rise of the Resistance would be one of the most coveted reservations you could make at Walt Disney World.
Virtual Queues would go on to be implemented for Remy's Ratatouille Adventure, Annual Passholder magnet distribution, and even a Santa Claus meet and greet.
---
Before we leave, we do want to note that Rise of the Resistance has other options that guests are used to such as rider switch and the Disability Access Service (DAS). Rise of the Resistance does not offer Single Rider.
Rise of the Resistance Photos and Full Ride Video
Star Wars: Rise of the Resistance is a massive attraction with multiple ride systems that is unlike anything you've ever experienced at Walt Disney World Resort… or anywhere else in the galaxy!
Rise of the Resistance was announced for Disney's Hollywood Studios and Disneyland Park alongside the official announcement of Star Wars: Galaxy's Edge, but it wouldn't open with the land. It would take three years until the official name for the attraction was announced at the Destination D event at Walt Disney World in November 2018.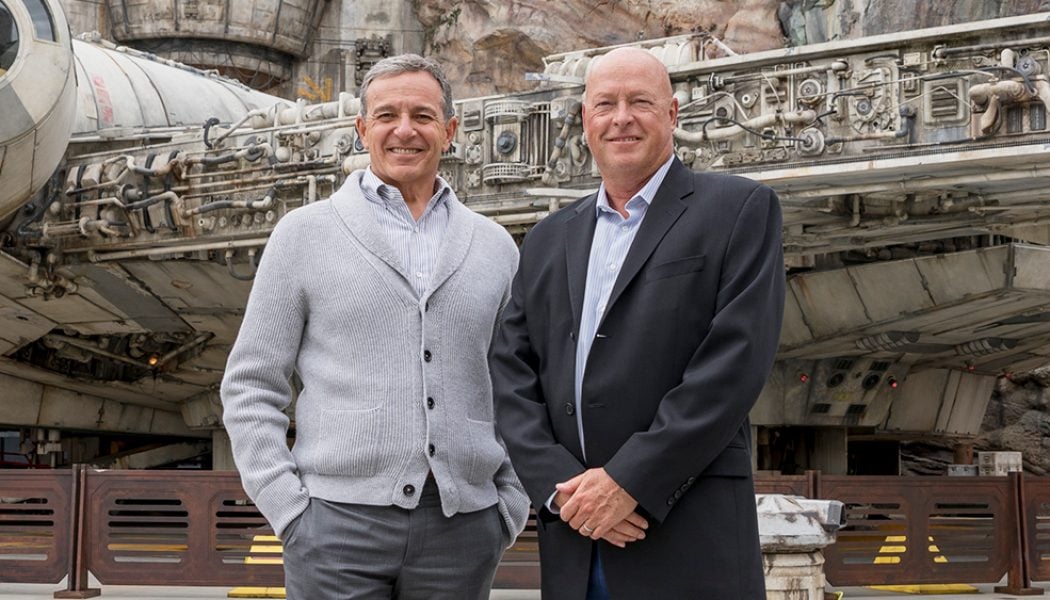 The Resistance needs your help! Hidden in the forest outside Black Spire Outpost on the planet of Batuu, the Resistance is gathering recruits for a secret mission. Resistance heroes such as Poe Dameron, Finn, and Rey are joined by the lovable BB-8 droid, Nien Nunb, and Lieutenant Bek.
With the First Order desperate to extinguish the spark of the Resistance, the mission is bound to have unexpected twists and turns. When your transport is captured by an imposing First Order Star Destroyer filled with legions of stormtroopers, General Hux, and even Kylo Ren, you're going to need all the help you can get. Fortunately, a covert team of Resistance fighters—including Rey and BB-8—is at the ready to give you a fighting chance to escape… and a chance for the Resistance to rise.
Prepare for a thrilling, first-of-its-kind adventure supported by trackless ride vehicles, special effects, and even a drop!
As always, keep checking back with us here at BlogMickey.com as we continue to bring you the latest news, photos, and info from around the Disney Parks!