Well, it seems like Disney has found a happy medium between ease of ordering and "in theme" names at Docking Bay 7 Food and Cargo, and Ronto Roasters. A new menu debuted at both locations with some notable changes. We made the long journey out to Batuu to bring you a first-hand report of the changes. Let's take a look!
As you can see, Disney has implemented a hybrid naming system for the menu items. From Smoked Kaduu Pork Ribs to Batuuan Beef Roast, there is a combination of an "in theme" name like "Kaduu" with a more familiar food name like "Pork". This is supposed to make ordering easier for guests who might not know what Kaduu is (or bother reading the description, which has always said what a dish consists of), while still keeping a Star Wars-type name.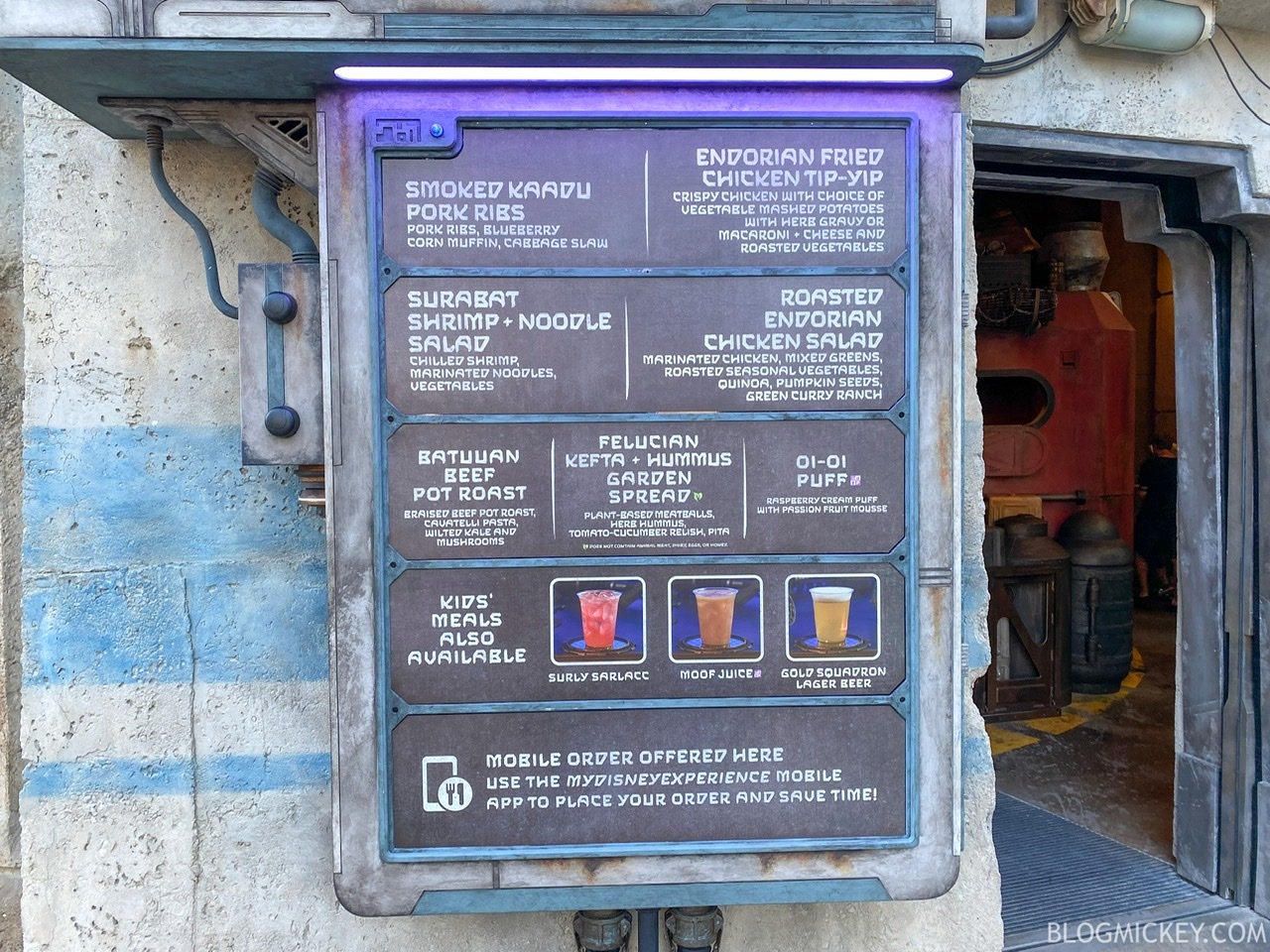 All menu boards and physical menus have been updated with the change.
While the dishes themselves aren't new, Disney has changed the naming for the pasta and shrimp bowls to reflect village names from which the dish originated from. In this case, we were told that Surabat and Peka are local villages.
Over at Ronto Roasters, we see a similar change with the village of Galma lending its name to the snack sampler.
What do you think of the changes? Is this a happy medium or would you still want 100% "in theme" names? Let us know in the comments below or on social media!
As always, keep checking back with us here at BlogMickey.com as we continue to bring you the latest news and photos from around the Disney Parks!