Scaffolding has appeared in the United Kingdom pavilion at EPCOT near the former Winnie the Pooh meet and greet. The meet and greet has been closed since COVID-19 and Winnie the Pooh continues to make physically distanced appearances near the Imagination Pavilion to this day. Disney has not announced any projects in the United Kingdom pavilion but previously announced a Mary Poppins attraction for the pavilion. That plan was put on pause indefinitely, although concept art of the teacup-style indoor attraction leaked earlier this year.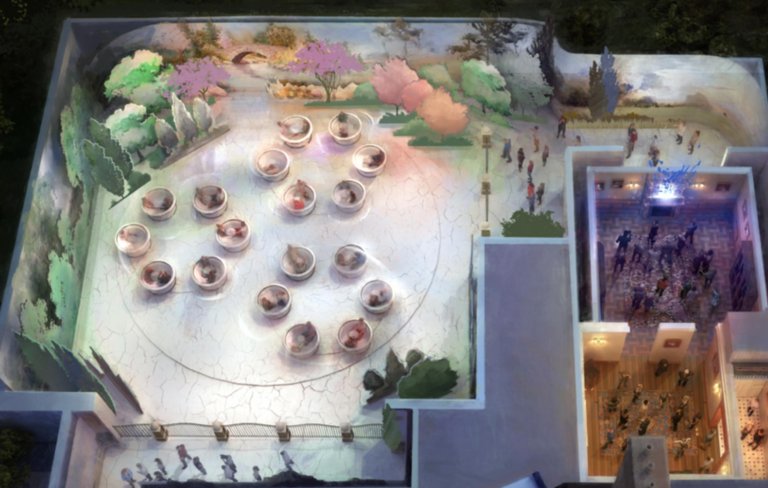 Back to our recent visit to EPCOT and a look at the work taking place at the United Kingdom pavilion. Here's a look at what the area looked like in 2019 when the Winnie the Pooh meet and greet was open.
And here's a look at the area today, with hedges rolled out, scaffolding reaching to the roof, and the awning removed.
It's possible that this could be related to a simple refurbishment like the one taking place at Mission: SPACE right now.
As always, keep checking back with us here at BlogMickey.com as we continue to bring you the latest news, photos, and info from around the Disney Parks!