Disney Chief Financial Officer Christine McCarthy spoke at the Bank of America Virtual 2020 Media, Communications & Entertainment Conference today about the state of The Walt Disney Company. McCarthy spoke on everything from Disney+ (doing great) to new cruise ships (delayed) to the theme parks.
With COVID-19 having such a strong impact on the Company, Disney is looking to trim up budgets where it makes sense. We saw that manifest itself in a delay of a much-needed Spaceship Earth overhaul and a "different approach" to the EPCOT World Celebration Festival Center that will likely see a much different offering than what was outlined in the months before the theme parks shut down. Even the Mary Poppins attraction is in jeopardy at the moment.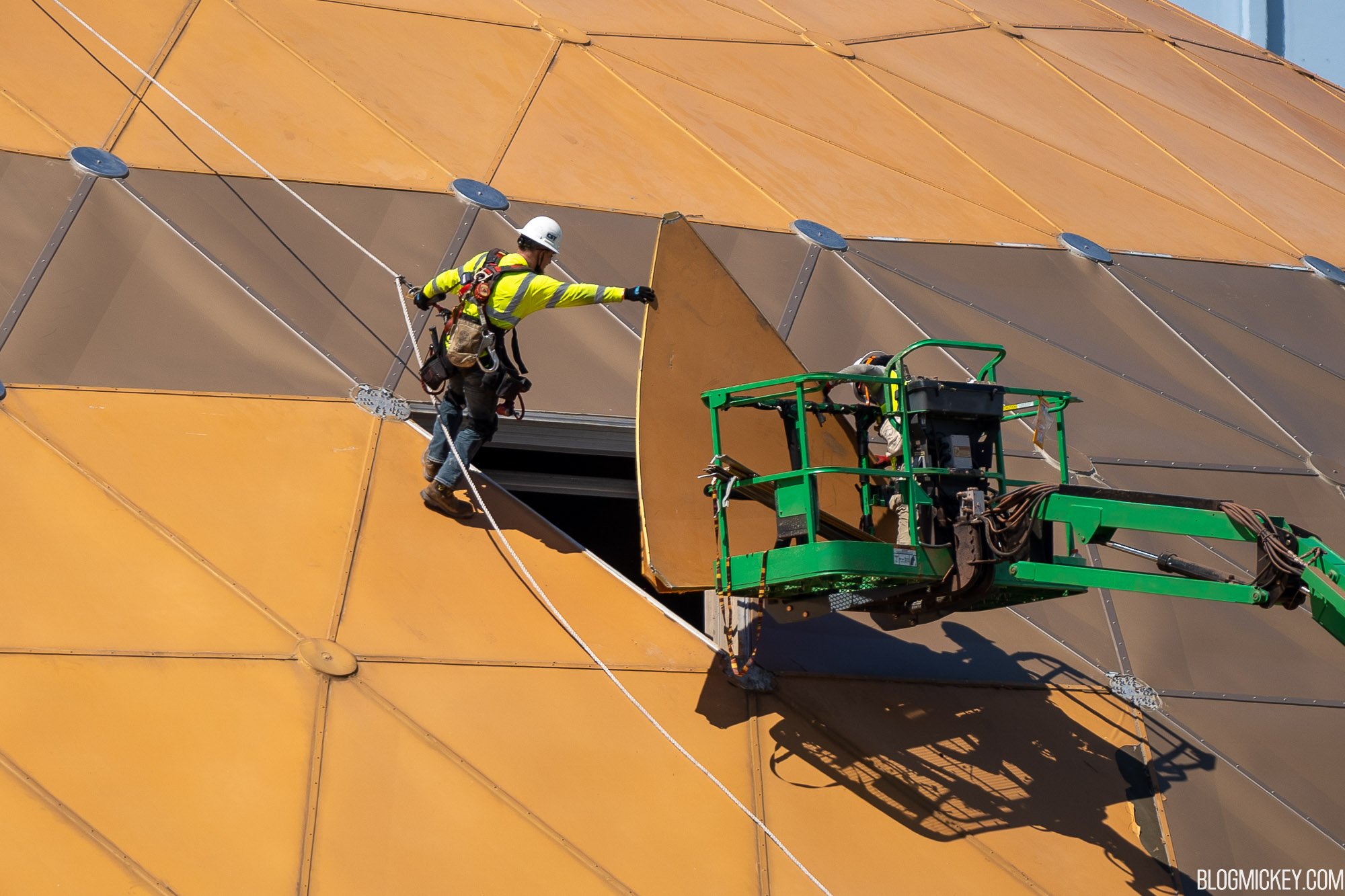 That said, Disney is pushing forward on a variety of theme park construction projects, and McCarthy outlined some of the projects that Disney has flagged as a priority. McCarthy said that projects that are "in flight", or under construction already, have been important for Disney to finish. We've seen construction pick back up on a variety of projects such as TRON Lightcycle Run, Guardians of the Galaxy: Cosmic Rewind, PLAY! Pavilion, Remy's Ratatouille Adventure, and more. That said, Disney is prioritizing the following projects:
Star Wars: Galactic Starcruiser Hotel
This was the first project that McCarthy flagged as a priority for Disney. It's probably important for Disney to strike while the iron is hot with Star Wars: Galaxy's Edge and the Star Wars franchise wrapping up the Skywalker Saga.
Star Wars: Galactic Starcruiser Hotel
Guests will arrive at the hotel like any other hotel, but it's billed as something unlike anything else built by Disney. The adventure begins when you arrive at the Galactic Starcruiser Terminal at Walt Disney World and check in for your two-night experience.
Once you've checked into the hotel, you'll board a launch pod where you'll blast off into space and rendezvous with the Halcyon, the ship you'll spend the next 2-nights aboard. Through windows above, you'll see yourself leave the real world behind as you jump to hyperspace and draw closer and closer to the Halcyon.
When the Launch Pod docks with the Halcyon and the airlock opens, you will step into the ship's main deck Atrium to begin your journey through a galaxy far, far away.
A visit aboard the Halcyon becomes a multi-day story that interweaves with members of the crew, other passengers, familiar Star Wars characters, and an excursion to Star Wars: Galaxy's Edge at Disney's Hollywood Studios.
Visiting the starcruiser's Bridge to learn about ship systems and how to operate them, including navigation and defense – skills that may come in handy during a journey through this adventure-filled galaxy.
Other areas within the ship include the Engineering Room, where guests can sneak into a crew-only area of the ship and discover the inner workings.
Guests can also complete lightsaber training! Wielding a lightsaber while facing off against a training remote, where you may discover your own connection with the Force.
Of course, it's not going to all be action. There will be time to head to the The Sublight Lounge – an inviting retreat for passengers of all ages.
Guests will also be able to experience luxurious meals – included with your stay in the main restaurant. At night, guests might even be treated to an otherworldly dinner show.
Every window in the Halcyon – including those in each cabin – has a view of the galaxy beyond, with ever-changing vistas as the ship progresses from place to place.
Avengers Campus
Also listed as a top priority was Avengers Campus out at Disney California Adventure. Avengers Campus was originally intended to open in July, but with the closure of the theme parks and the subsequent halt in construction, that date was missed. The Disneyland Resort theme parks actually still remained closed, but work has resumed. Disney has not identified a reopening date for the theme parks or a grand opening for Avengers Campus.
As a quick refresher, Avengers Campus is home to the Worldwide Engineering Brigade – also known as "WEB" – which will house a new Spider-Man experience, the first Disney ride-through attraction to feature this iconic superhero.
During an open house at WEB, the aspiring inventors are excited to invite you for a test drive of their latest invention: the "Web Slinger" vehicle, which allows you to sling webs just like Spider-Man! The attraction gives you a taste of what it's like to have actual superpowers as you help Spider-Man collect Spider-Bots that have run amok.
Avengers Campus will also feature Pym Test Kitchen. Just as Ant-Man and The Wasp use "Pym Particles" to grow and shrink just about anything, Pym Technologies is using the latest innovations to grow and shrink food at this eatery.
You will also find heroic encounters throughout the campus, including Black Widow, Ant-Man and The Wasp, Doctor Strange, the Guardians of the Galaxy, superheroes from Wakanda and Asgard, and Iron Man.
As superheroes continue to assemble at the campus, one of its iconic buildings will be the Avengers Headquarters where you should be on the lookout for Avengers in action.
All of that is only phase one for the land, with Phase Two set to open in the coming years and feature the headliner Avengers E-Ticket ride that Disney has briefly touched on. We go into more detail on the attraction (HERE).
Mickey and Minnie's Runaway Railway (Disneyland)
Finally, McCarthy noted that Mickey and Minnie's Runaway Railway is a priority for Disney. She noted that the attraction has been well received by Disney fans who have experienced the attraction in Orlando, and that they're excited to bring it to California as well.
For more on Mickey and Minnie's Runaway Railway, check out our full review of the attraction and check out our ride-through video below!
Some of the projects at the front of fans minds, like the EPCOT overhaul project and Splash Mountain reimagining, were not mentioned.
As always, keep checking back with us here at BlogMickey.com as we continue to bring you the latest news and photos from around the Disney Parks!