With the return of Monorail Lime this morning, Disney World has now completely refurbished its entire monorail fleet. The refurbishment process began in June 2019 and spans all twelve monorail trains.
Here's a look at Monorail Lime!
The refurbishment was likely decided the cheaper option than purchasing all-new vehicles. In early 2018, a viral video made the rounds of a monorail door opening during operation. The video likely prompted Disney to take a closer look at their transportation system. In summer 2018, Disney Legend Bob Gurr said that Disney was looking to purchase all-new monorails and called the current fleet the "duct tape monorails".
Instead of purchasing a new fleet, Disney has been refurbishing the interior as well as making updates to the way that the doors operate. Here's a look at the new interior look that has now been updated on all monorails.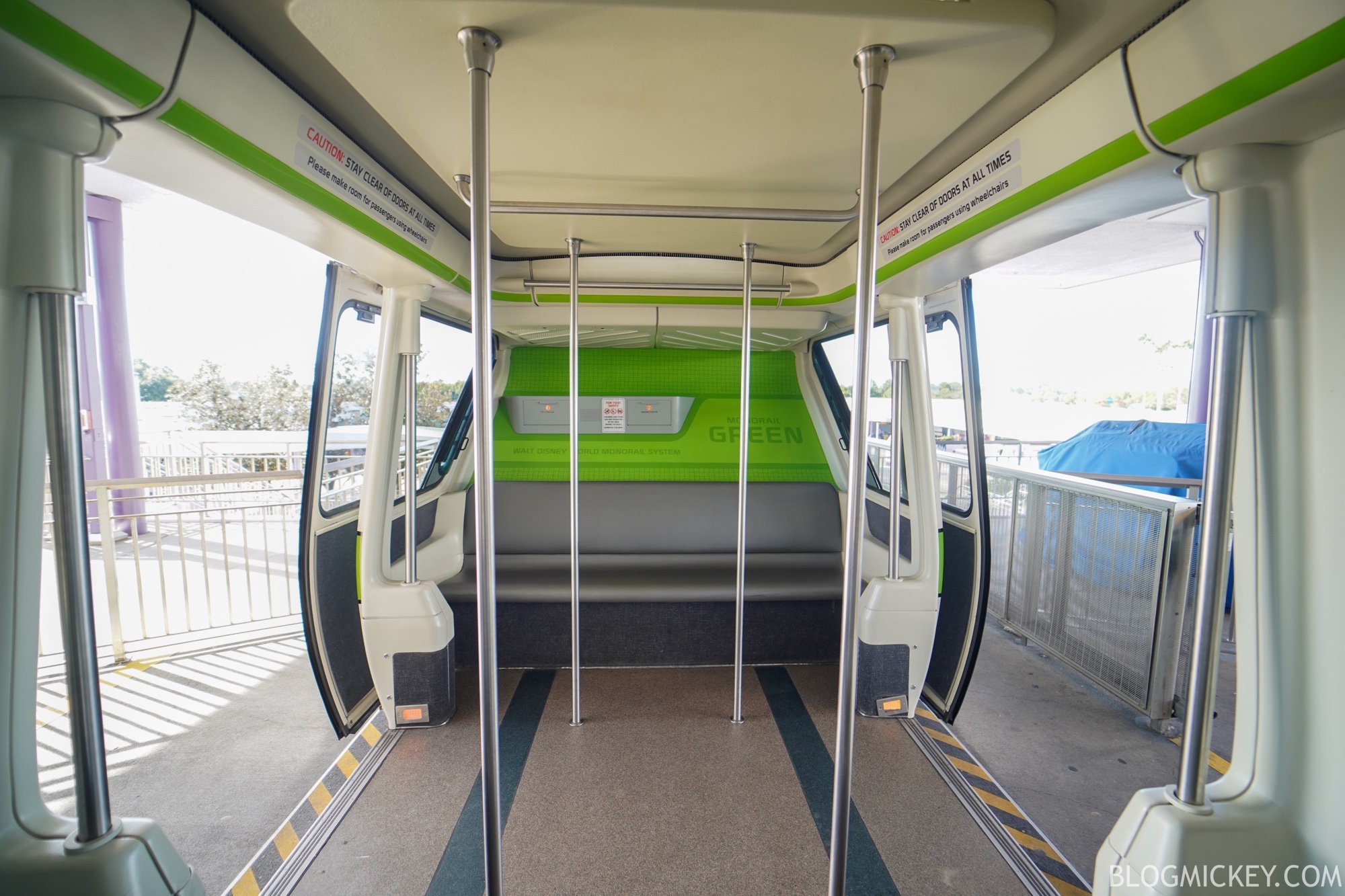 While this marks the end of the multi-year update to the fleet, we're told that other monorails are expected to be taken out of service soon to receive even more updates that they didn't receive in the early phases of the multi-year updates.
As always, keep checking back with us here at BlogMickey.com as we continue to bring you the latest news, photos, and info from around the Disney Parks!