At a May 24th Central Florida Tourism Oversight District meeting, newly appointed District Administrator Glen Gilzean spoke about a topic that will hopefully lead to some collaboration between Governor Ron DeSantis' oversight Board and taxpayers within the Walt Disney World area.
I'm going to take a lot of feedback from the community, from our constituents. One of the ideas that I heard was developing more advisory boards, so I'm looking forward to coming to the board with descriptions of how those advisory boards will work, and other great ideas so that we are a good neighbor.
The comments from Gilzean are a stark departure from what we've heard from the Board members in the past who have presented a more adversarial front. When we asked about the specifics of who might be included in a community advisory board, Gilzean said that he would speak more about it at a later meeting.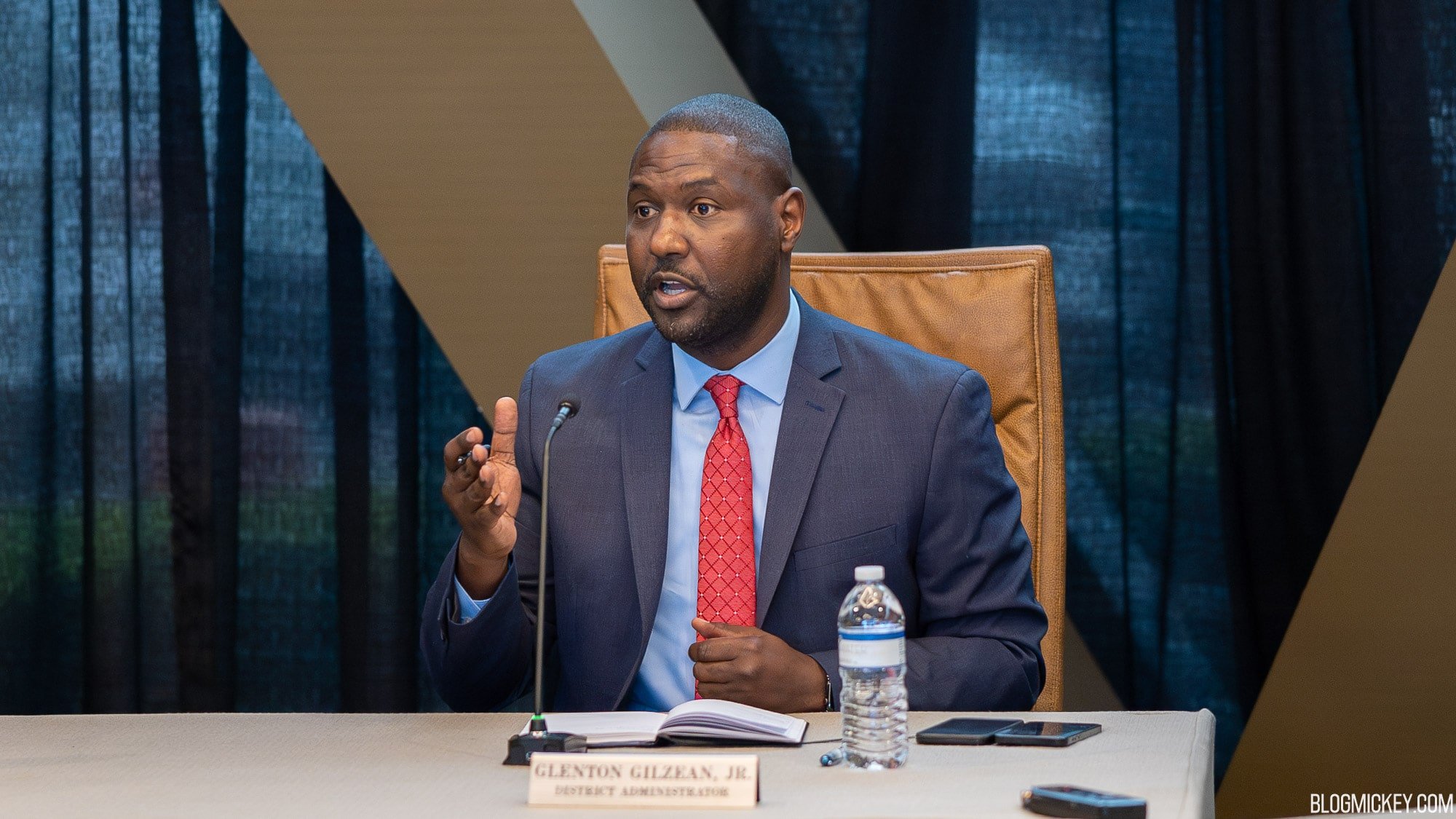 BlogMickey.com reached out to Disney Springs business owners who have said that they have not yet been contacted by Gilzean, but that there is an ongoing interest in creating an advisory board to represent CFTOD taxpayers such as the third-party operating participants at Disney Springs.
At an April 26th meeting, longtime Disney World operating participant Steve Schussler (owner The Boathouse, T-Rex, Yak and Yeti, and Rainforest Café) presented the idea of creating an advisory board. Gilzean was not District Administrator at the time, but BlogMickey.com noted that he was present in the audience during the meeting. Also present at the April 26th meeting were owners and representatives from Splitsville, Homecoming, Everglazed Donuts, Wine Bar George, Basin, and another longtime operating participant representative of Palmas Restaurants. All of the owners and representatives expressed concerns about the CFTOD Board's actions and adversarial stance.
One major taxpayer not directly represented at the CFTOD Board of Supervisor meetings was Disney World. Disney is currently suing both Florida Governor Ron DeSantis and the CFTOD in federal court.
As always, keep checking back with us here at BlogMickey.com as we continue to bring you the latest news, photos, and info from around the Disney Parks!