A set of blueprints reportedly belonging to the Guardians of the Galaxy: Cosmic Rewind attraction have leaked online. The attraction, which has been under construction for more than 4 years, will open sometime in 2022 at EPCOT. The blueprints pull the curtain back a bit on a project that Disney has only slowly revealed information about. It's unclear how accurate the blueprints are to the final product, but lets take a look.
In this first blueprint, we can see the queue layout and attraction load/unload in the former Universe of Energy building.
Disney previously gutted the entire Universe of Energy structure to make way for the Cosmic Rewind attraction.
The queue starts at the bottom of the structure as guests enter the Galaxarium.
Guests will then go through a pre-show area where they will be briefed on a mission that will take us all back to the Big Bang.
As we saw in early construction photos, roller coaster track weaves throughout the building, but the blueprints show just how much track is inside.
It's unclear how much of the roller coaster track is for the actual attraction, and how much is for the storage, but the majority of the attraction will take place in the large gravity building that was built from scratch for this attraction.
In these elevation blueprints, we can see how the coaster will work from that steep backward launch into the rest of the building.
A series of Jump Points will likely take us across time and space as we attempt to track down a villain. Perhaps even a new villain yet to be introduced to the franchise.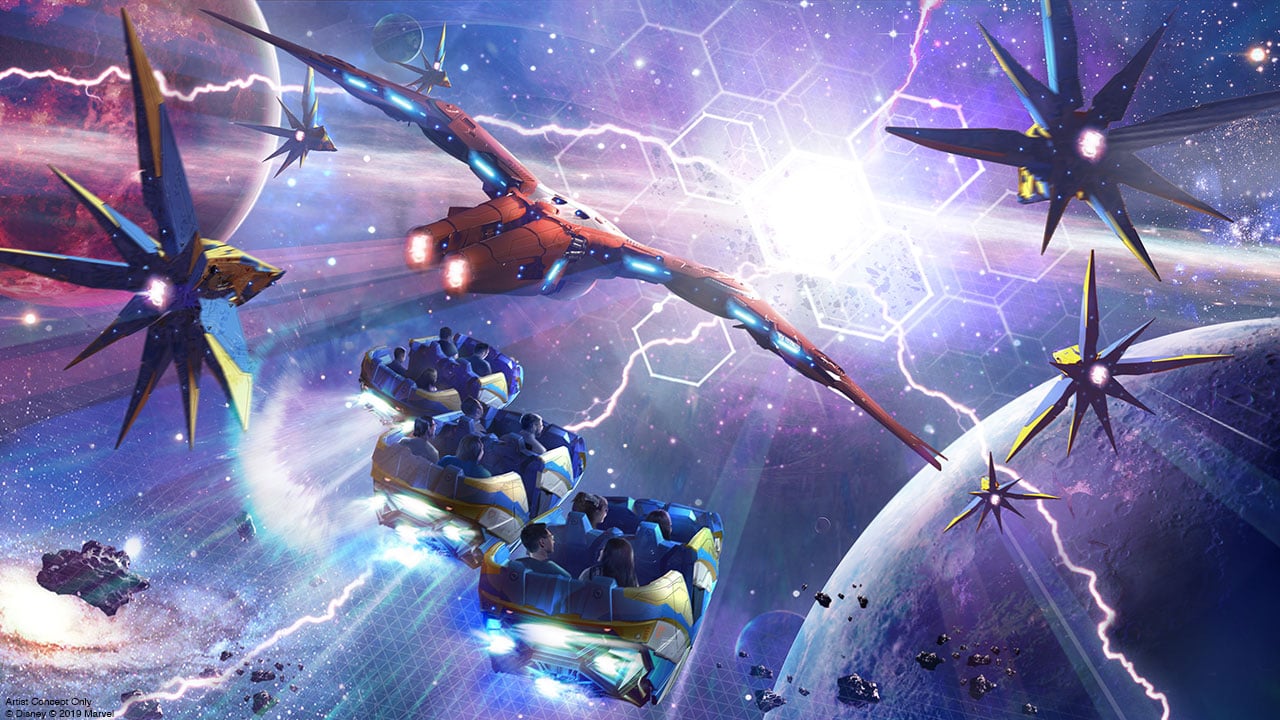 In this final blueprint, we can see an overview of the gravity building and the twists and turns that the roller coaster will follow.
Disney officially released the following image of construction progressing last year.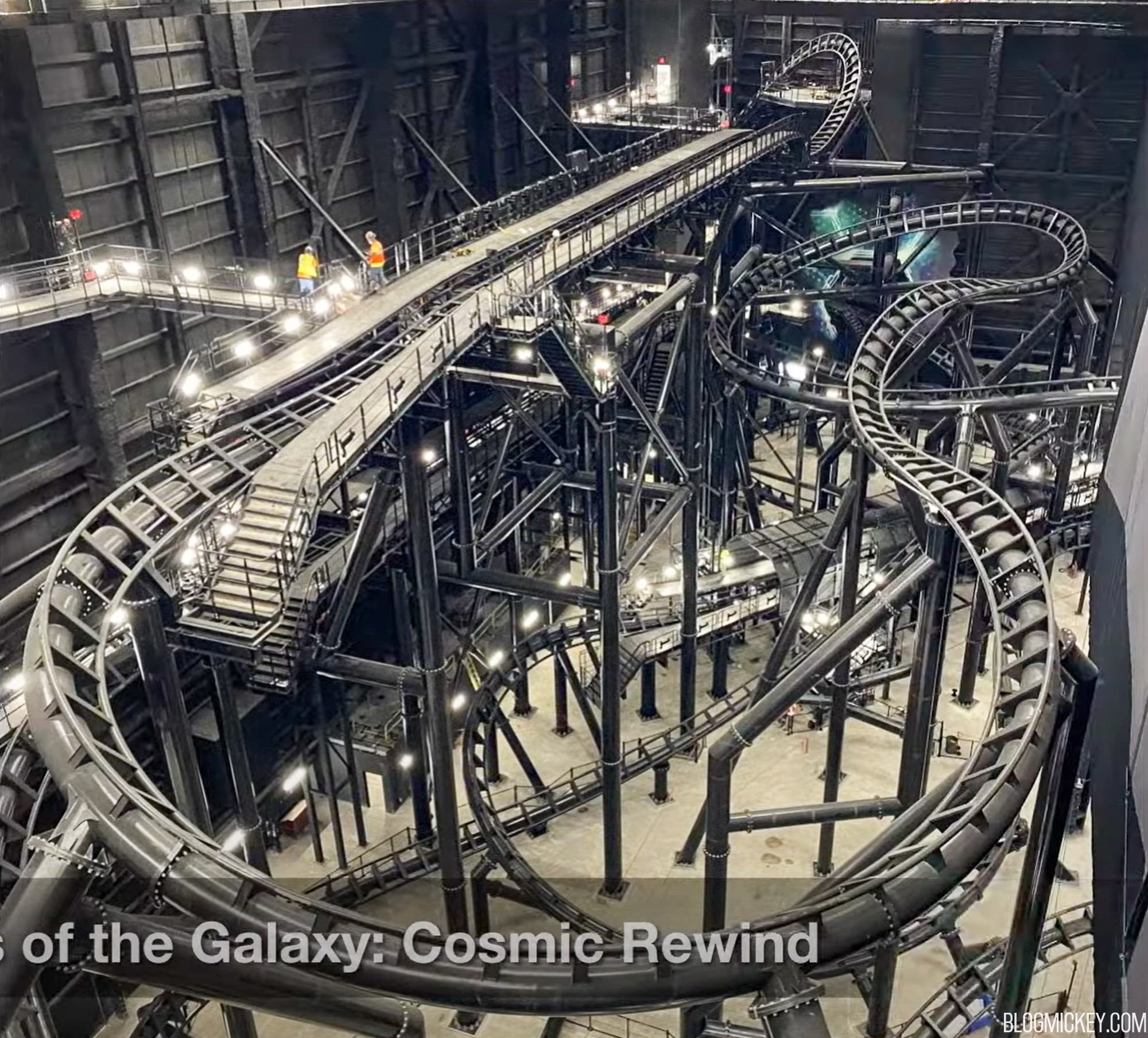 Disney has only given a "2022" opening year for the attraction. Hopefully, they'll share more info about the project at the upcoming Destination D23 event.
For more on Guardians of the Galaxy: Cosmic Rewind, check out our project page below!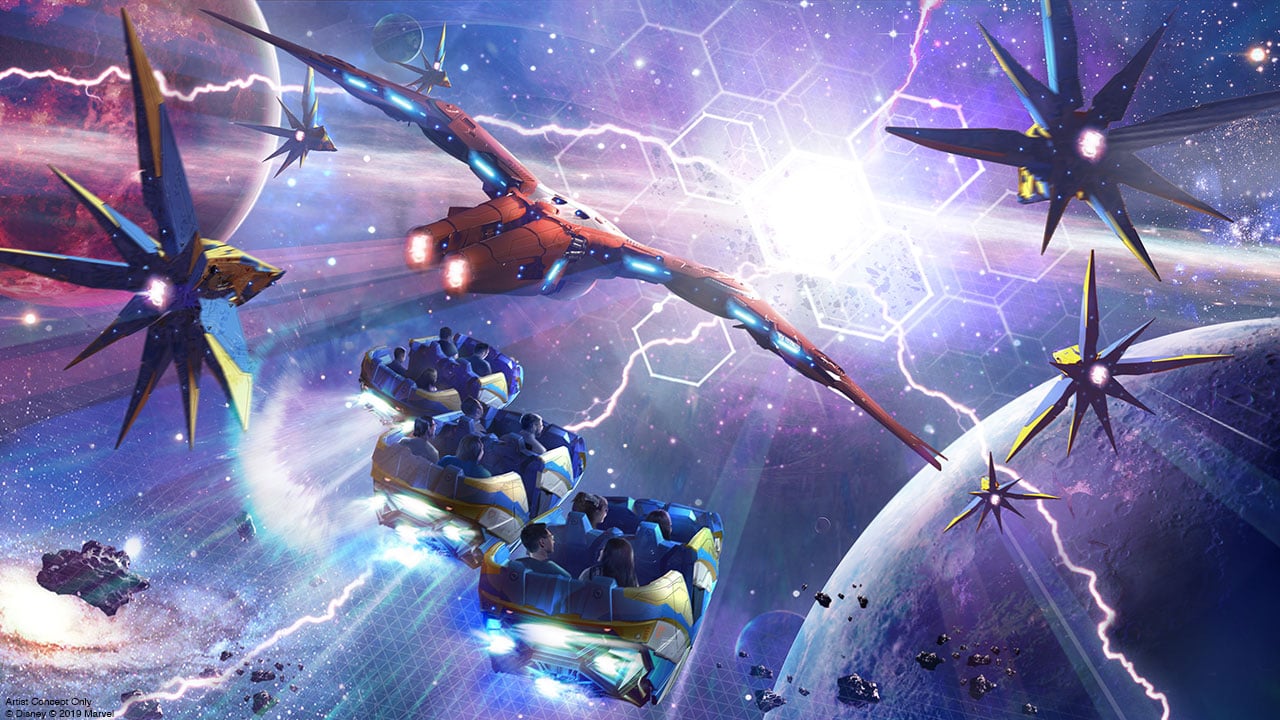 As always, keep checking back with us here at BlogMickey.com as we continue to bring you the latest news, photos, and info from around the Disney Parks!